Carly Booth kept the home hopes alive in the Aberdeen Standard Investments Ladies Scottish Open as Thailand's Moriya Jutanugarn took a one stroke lead into the final round at The Renaissance Club.
Booth, the 2012 champion at Archerfield Links, delivered one of her best rounds of the year, a bogey-free five-under-par 66, to climb into joint fifth position, six strokes behind the leader.
The US Women's Open champion Jeoneun Lee6 and halfway leader Mi Jung Hur share second, with the 2017 winner Mi Hyang Lee, in solo fourth on 12-under and four shots from the lead. Lee was six back entering the final round when she won by a stroke at Dundonald Links two years ago.
The defending champion Ariya Jutanugarn is back into contention after a 68 to share fifth with Booth, Chella Choi, Jane Park and Anne Van Dam.
Moriya, who wants to follow her sister on the trophy, made six birdies and two bogeys on a day of glorious sunshine.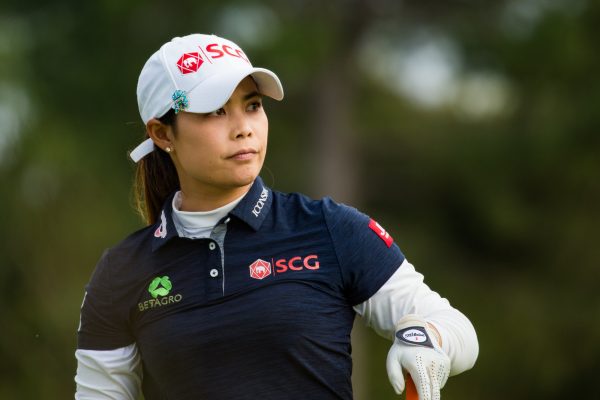 She said: "It was just another pretty solid day. I made a couple of bogeys, but just had some good up-and-downs and lots of chances for birdie."
The Jutanugarn sisters tied for 11th place in the AIG Women's British Open at Woburn last week and have always been competitive, in golf, tennis and swimming.
This week, Moriya has been cooking for Ariya and she says, "I would never want to try her food," but they always support each other and travel together.
In contrast, this is the only week of the year when Booth has family with her and it would mean the world to play well in the tournament in which she first played in 2007 as an amateur.
The 27-year-old from Comrie, who shot one of only three bogey-free rounds on the day, told reporters: "Being here at The Scottish Open on an invite and obviously being a past winner, I always want to win again and make the home crowd be there and support and cheer, and it's great to have some friends and family around. It doesn't happen for me at all during the year. This is the only event where I have some family, so it's always nice to come back and play in Scotland.
"I've kind of found my rhythm now. It's been a bit mixed. I think with the wind sometimes you start trying to play shots that you don't really, you know, normally play, and then you're trying to keep the ball a bit lower.
"It's funny how much your mind-set changes, too. When you start playing well, you start rolling the ball; you just see yourself holing the putts so much. Like you're getting mad at yourself for missing 25-footers. It's actually great to have that feeling.
"My chipping has been really good this week and my putting is much more solid this week. I actually have been using this putter all year, and then last week, I used a different putter, which was a bad idea and I went back to my old putter this week."
At the end of play, light rain moved into the area, which is expected to become more widespread and steady on Sunday, with winds blowing at 12-18 miles per hour in the afternoon.
Booth is prepared for all weather conditions and said: "Sometimes I think the harder, the better. You kind of get back into your old ways where you used to play in the rain, where some might not be so used to it. Not that I want it to rain; I like this weather, but if push comes to shove and that's what it is, you deal with it. I feel like I'll deal with it in the way I know."
The final round gets under way at 6.45am on Sunday, with the last group out at 11.10am.