The girls attending the Achievers Camp at the Hero Women's Indian Open had a full day of activities on Saturday, which started with a presentation from the LET's Event Co-ordinator Anna Antoniutti and a tour of the clubhouse where they learned about how each player's score and statistics are recorded.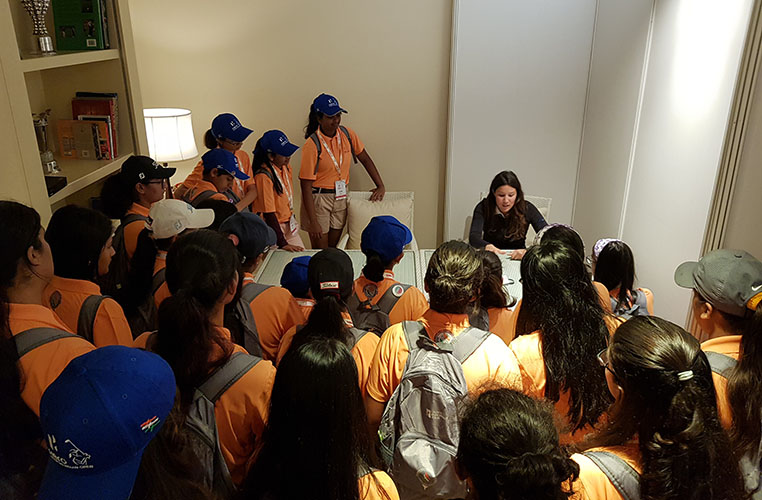 Whilst in the clubhouse, they also met the LET's physiotherapist Piyarat Voonvong before heading to the first tee to watch the leading groups tee off and then they headed out onto the course. When they got back, LET players Victoria Lovelady and Lauren Taylor led some putting masterclasses and DLF's own fitness expert, Anjali Yadav gave the girls some useful information.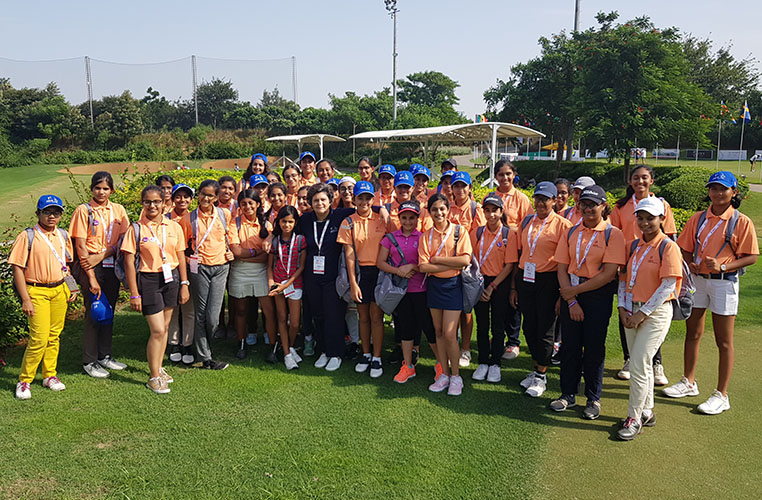 After lunch, Champika Sayal from the WGAI spoke to the girls about how golf can be their 'best friend forever' and the life skills they can develop through the sport. To finish the day, the girls were joined by Inci Mehmet who played three holes on the Arnold Palmer course to teach the girls about course management.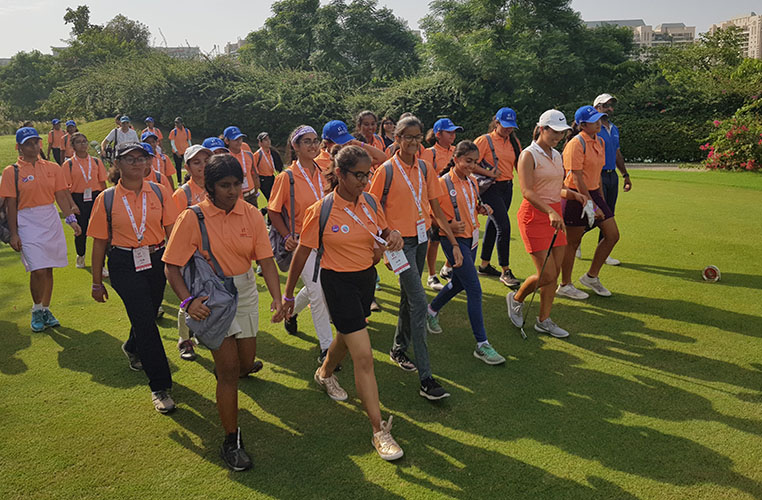 After the activities for the day had finished, the LET's Development Director Mike Round commented: "We wanted the girls to experience many different aspects of a professional golf tournament as well as pick up some tips from the players taking part in the event." The programme for the final day of the camp includes a visit to the media centre, learning about the scoring operation, more spectating and an opportunity to hit some balls on the driving range. The camp will conclude with a photo on the 18th green with the tournament winner.