French veteran Valentine Derrey called time this week on her LET playing career at the 2020 Lacoste Ladies Open De France, after a magnificent ten year-run which saw her capture five professional titles worldwide.
Heading down the 18th hole yesterday for what would prove to be the last time, Derrey was greeted by a large contingent of friends, colleagues and acquaintances that she's made over a long and successful career which has seen her compete in as many as 123 LET tournaments.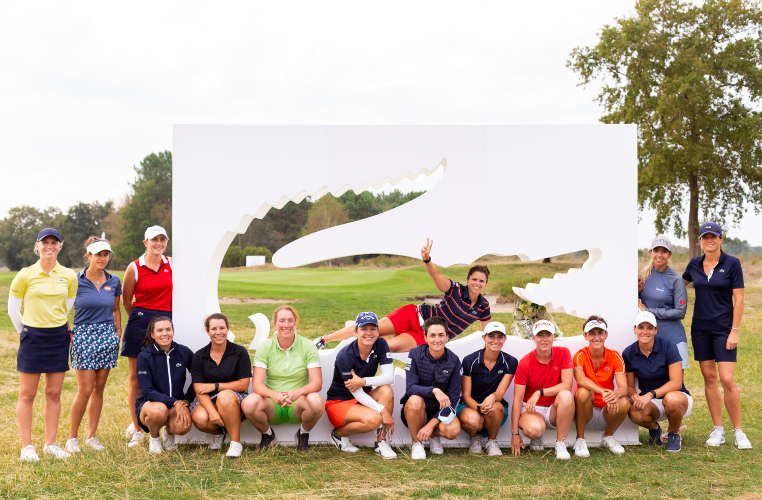 Clearly emotional, Derrey fought back the tears as she left the green to a loud cheer and round of applause as she went to sign her scorecard for the last time.
"Honestly, I didn't think about anything but then when I saw two of my French friends on the 18th green, I couldn't believe they were coming out for me. Then I saw everyone and there was a lot of emotions, I don't know what to say right now, I didn't think I would be this emotional."
It was always going to be a special moment but bowing out in her home open, which is sponsored by her long-time supporters Lacoste, made the 18th hole procession even more memorable.
"I know a lot of people here which made it special, I think it is a great place to end it, Golf Du Medoc is one of my best courses, I love it and Lacoste do an amazing job for women's golf and I hope that will continue. We really have to thank what they've done during this difficult time and this is the right place for me to end my career."
Turning professional in 2010 after a glittering amateur career both in France and at college in the U.S.A, Derrey immediately joined the Futures Tour (now known as the Symetra) and picked up her first win the following year to gain LPGA status for 2012.
Concurrently, she joined the LET in 2011 and went on to lift the Turkish Ladies Open title in 2014 en route to a career-high 7th place finish on the LET Order of Merit.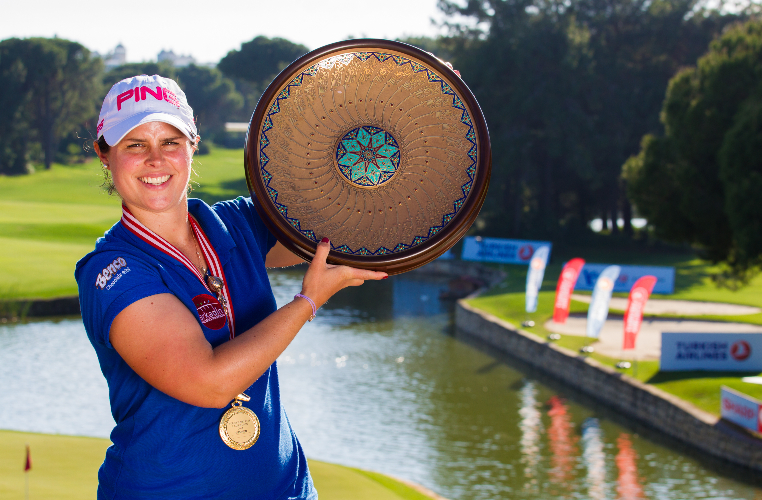 A magical year for Derrey, 2014 proved to be a career-best as the likeable Frenchwoman also captured the first of her three career LETAS victories at the Open Generali de Dinard and peaked at a career-high 84th on the Official World Golf Rankings.
Amassing as many as 13 top-10 LET finishes to this day, the now 33-year-old looked back on the last decade.
"There isn't one moment that stands out, all of my victories were different, and I grew up along my journey and they are all part of my life. I'll never forget any of them and the friends all the friends I've made."
Looking ahead, Derrey may not be gracing the fairways on the LET again, but she will look to pursue a career in the sports marketing and events world, explaining,
"Maybe one day I'll come back to women's golf but right now I am going to enjoy the day and we'll see where my career takes me."
We hope to see you again soon, Valentine, thanks for all the memories.
Au revoir