LET Commercial Director, Emma Allerton, (above right), with her husband Iain (left) and daughter, Lily (centre)
The entire LET and LPGA family is saddened by the loss of colleague Emma Allerton, who passed away unexpectedly on the evening of Tuesday 21st September, following a sudden illness.
Emma, the LET's Commercial Director, had recently turned 49, on August 1st. A long-time friend of the Tour, she had worked in project management roles for the LET and the Solheim Cup during significant years from 1993-2009 and she was thrilled to return to work for the LET full-time under CEO Alexandra Armas last February, following the announcement of the exciting Joint Venture Partnership with the LPGA.
Over the last 18 months, Emma had become an integral part of the LET team, helping the organisation to navigate through the pandemic and also playing a key leadership role in building a commercial strategy, whilst working closely with new and existing partners.
Emma was passionate about women's golf and particularly the Solheim Cup. Her first Cup was in 2002, at Interlachen Golf Club in Minnesota, when she formed a strong working friendship with LPGA Chief Sales Officer, Kelly Hyne, her counterpart at the time.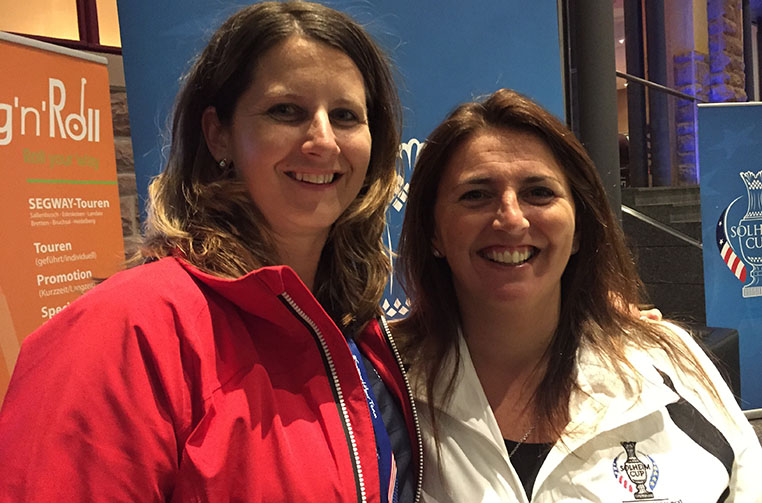 Subsequently, they worked together at Barsebäck Golf and Country Club in Sweden in 2003, whilst Emma was heavily pregnant with her daughter, Lily. Emma also worked at the Solheim Cup in Halmstad in 2007 and attended as a fan at Killeen Castle in Ireland in 2011, St Leon-Rot in Germany in 2015 and Gleneagles in Scotland in 2019. Just weeks ago, she returned as an LET staff member to witness Europe's amazing away victory at Inverness Club in Toledo, Ohio. She started to feel unwell in the United States and was admitted to hospital on her return to the UK.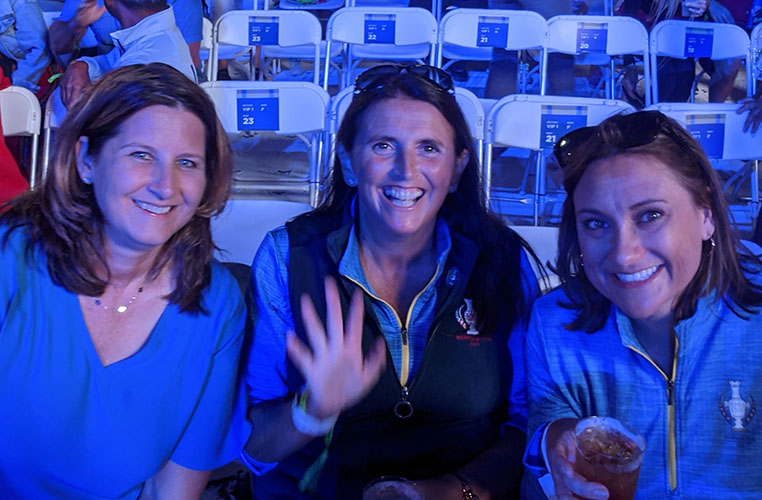 Remembering her friend and colleague, Kelly commented: "Emma put her heart into building the Solheim Cup at a pivotal point in its history and formed a bond across the ocean with her colleagues in the US that fondly recall many laughs and mutual support when faced with the challenge of 9/11 and having to dramatically change planning in '02 and move up a full year in '03 when the Solheim Cup first shifted years.  This was successful with the tremendous cooperation and hard work between colleagues and good friends.  Thus a bond was formed that started in '01 and was filled with respect, a lot of laughter, some tears, advice and encouragement, hopes and dreams shared and love.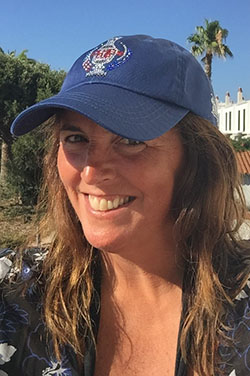 "People are put in your life for a reason and Emma was a sister to me and no matter the time between our visits or calls we knew each other was always there. She will be missed terribly but her spirit will live on in each of us that she touched. Emma had a true gift in her gentle and warm way to connect with people and instantly put you at ease showing that she truly cared about you and your family. She was acute in business and started her own company after first leaving the LET, executing world-class event programs such as the Ryder Cup at Gleneagles for the brand Johnny Walker and the Special Olympics in her hometown of Bath, England. She was a devoted mother to Lily and always put her daughter's needs first, dedicating herself to her education and guiding her through her final years of school. She was a true partner to husband Iain whose devotion to her was evident.
"We had often talked about what a dream it would be to work together again – yet it wasn't planned.  Things do happen for a reason and when Alex re-joined the LET and asked what Emma was doing, it seemed like it was meant to be.  The timing was right and we are eternally grateful that so many in the LET and LPGA families had a chance to get to know and work with her.  She truly has left the game and each of us better than she found it."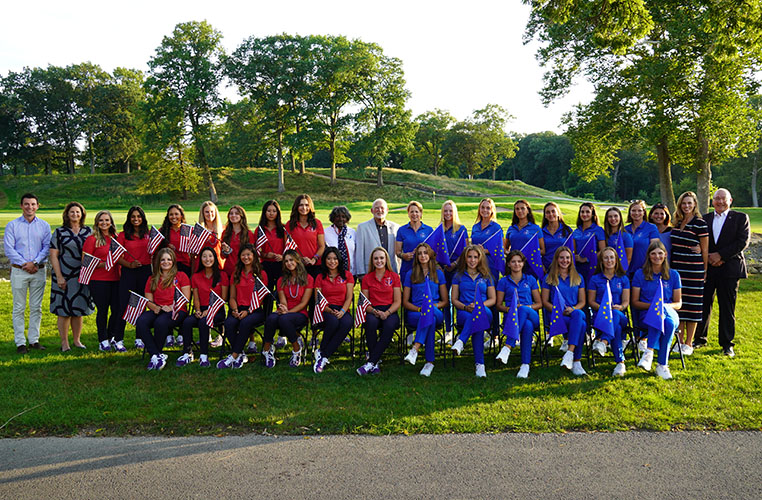 Paying tribute to her dear friend and colleague, LET Commercial Manager and PING Junior Solheim Cup Project Director, Eva-Lotta Strömlid, echoed those sentiments. She said: "I was so happy and excited that Emma was coming back to the LET in 2020 and I was going to work with her in the same team. We had so many great memories from earlier years working with the Solheim Cup in 2003 and 2007 and I knew she had the best work ethic, so I was excited for the LET and our future, that she was on board.
"Emma was so professional, structured and had an incredible attention to detail. At the same time, she created the most positive spirit and was very sensitive and caring towards our well-being and always remembered everything and everybody. It was a good mix and all of that together created a really nice workplace with respect for each other. It was a nice routine to start almost every morning with a Teams meeting with Emma. We were such a nice team thanks to how Emma brought us all together and we took the best from each other in our meetings to move the work forward. She was a great leader and a dear friend. She is so missed by all of us, and she meant so much to so many."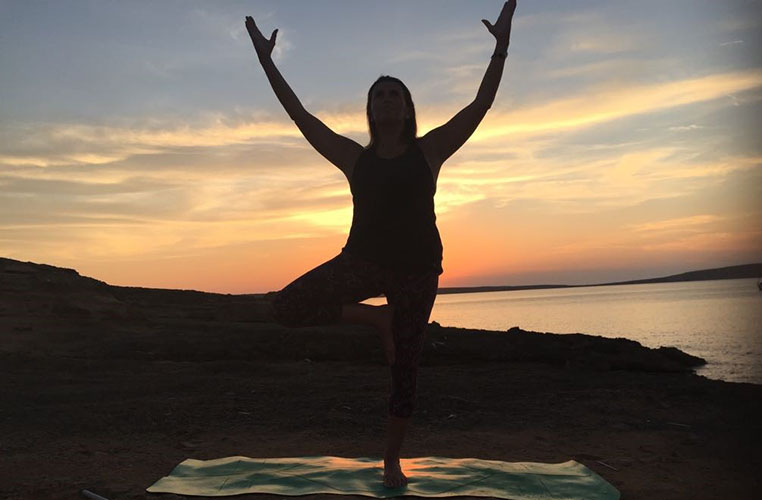 In addition to her passion for golf, Emma loved teaching yoga and she had hosted retreats prior to returning to work for the LET. She also enjoyed sailing, spending time at sea in Menorca, Spain, hiking and walks with her family. She leaves behind husband Iain and their 17-year-old daughter, Lily.
LET players, staff and tournament staff from Deporte & Business will celebrate Emma's life with a toast during the Estrella Damm Ladies Open presented by Catalunya at Club de Golf Terramar in Sitges, Spain.