Sweden's Julia Engstrom produced a final round 72 (+1) to win her second LET title of the season, with a narrow one-shot victory from home favourite Celine Herbin and Argentinian Magdalena Simmermacherat the 2020 Lacoste Ladies Open De France.
As a result of the victory, the 19-year-old Swede collects the €27,600 winner's check and 150 Race to Costa Del Sol points, moving to second place on the rankings and closing the gap on current leader Emily Kristine Pedersen.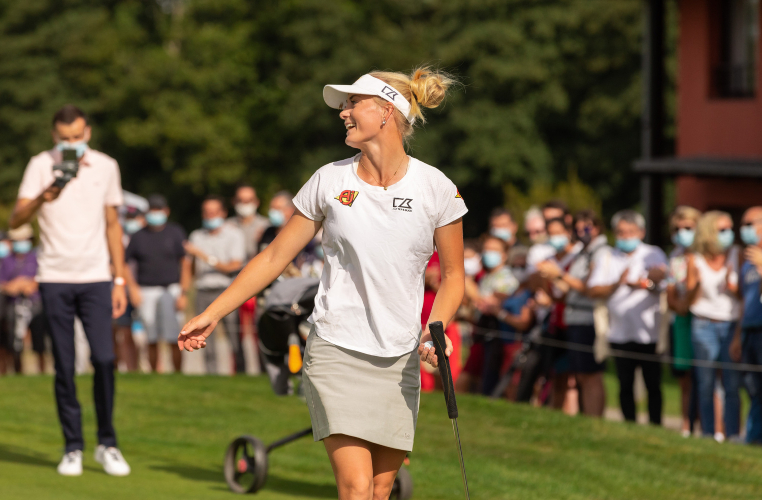 Starting the day four-shots ahead of Tvesa Malik and France's Celine Herbin at the prestigious Golf Du Medoc layout, the 19-year-old wasted no time increasing her lead to five shots with birdies at Nos. 2 and 3 but the procession was short lived.
Struggling to find the form of yesterday, where she sailed to a round of 64 (-7) which included a hole-in-one, the young Swede had to dig deep on the back-nine as Herbin closed the gap to two shots through ten holes.
"I played the front nine very well the entire week, I have been struggling with my ball-striking and had a few bad bounces on the back nine so that was tough, I was trying not to look at the leaderboards."
Another bogey by Engstrom at the 12th hole left her with a one-shot cushion and, with Herbin going along steadily in the group in front, the 30th addition of the Open De France was all to play for.
Matching each other with pars, Herbin was the first to blink with a bogey at the par three 17th to present Engstrom with a two-shot lead and the Swede made no hesitation in closing the door.
In between a 7iron and 6iron on the tricky par three, a quick look in Malik's bag answered her conundrum, opting for an 'adrenaline filled' 7 iron which found the heart of the green, for a tap-in par.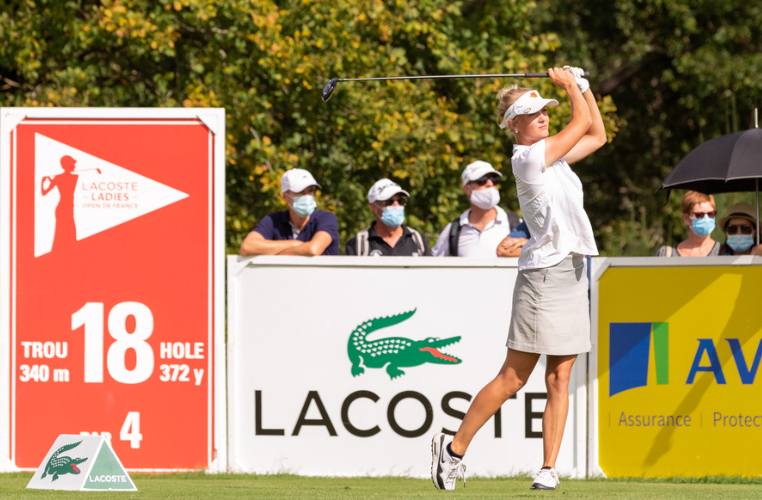 A closing bogey on the 18th was all the Swedish star needed, and she made sure to take it, tapping in from 1ft to seal her second career LET title after victory as the Women's NSW Open in March.
Engstrom added, "It's been the perfect week, I love this place. I came out here with a good feeling and obviously yesterday's hole-in-one was a highlight, but the 17th hole was extremely important for me today. It was nerve-wracking at the end, but I am relieved to get it done."
The 2018 LET 'Rookie of the Year', continued, "It was a fight out there today, Celine was pushing me hard and I could see she was making birdies so I just tried to keep my head cold. This win was different, it is harder to defend. I've been in the lead and lost before so for me to get a win with the lead is a huge confident boost."
A valiant effort from home favourite and former tournament winner Herbin, who was three-over par after ten holes on day one, said, "I am so proud of how I performed today. I was hitting it very well on the front nine and just got a bit unlucky on a few putts but very steady. I lost my concentration on the 17th with a three-putt but happy to finish second."
Round of the day came from Argentina's Magdalena Simmermacher, with the bogey-free 66 (-5) enough to seal a career-best LET finish while Australia's Stephanie Kyriacou continued her run of top-10 finishes with a final round of 69.
Final Results – HERE