The mammoth week that is Ladies European Tour Qualifying School Final Stage has arrived at La Manga Club in Murcia, where 120 players are set to compete over five rounds from Wednesday.
The top 20 players will earn full LET cards for the coming 2020 season (the first five will qualify in Category 5c and a further 15 in Category 8a). It's going to be an intense week!
Following in the footsteps of greatness
La Manga Club – an exclusive holiday, sports and leisure resort, which boasts a five-star hotel, three golf courses and a wellness centre amongst its outstanding facilities – has played host to four previous editions of the LET's Qualifying School. Anna Nordqvist, Caroline Masson, Caroline Hedwall and Jodi Ewart Shadoff took the honours in 2008, 2009, 2010 and 2011 respectively, before going on to represent Europe multiple times in the Solheim Cup. Since then, LET Qualifying School winners have included Ariya Jutanugarn, Nanna Koerstz Madsen, Madelene Sagstrom, Aditi Ashok and Bronte Law, whom have all gone on to achieve at the highest levels in golf. Law made a spectacular entrance last year, when she played on the winning team in the Solheim Cup at Gleneagles.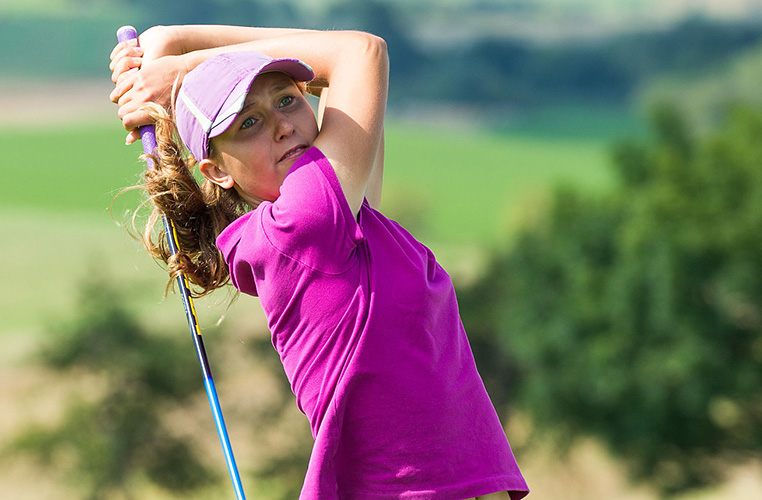 The next generation
There are 10 amateurs in the field at Final Stage, yet to make the switch to the paid ranks. Slovenian Pia Babnik (pictured above), is the youngest competitor at 16, closely followed by Ashely Shim, from the United States. They are joined by German trio Verena Gimmy, Leonie Harm and Sabrina Schmidt, as well as English duo Georgina Blackman and India Clyburn, the younger sister of LET member Holly. The other new faces belong to Linette Littau Durr Holmslyk, from Denmark, Swede Johanna Samuelsson, who finished fifth in Pre-Qualifying and Spain's very own Marta Llorca, who finished with an impressive round of 66 on the North Course last week.
Still standing
Only 63 players advanced from Pre-Qualifying and the top 10 comprised Alison Muirhead, Becky Brewerton, Cara Gainer, Sophie Hausmann, Johanna Samuelsson, Isabelle Johansson, Marta Martin, Alice Hewson, Emelie Borggren, Morgane Metraux, Line Toft Hansen and Ainil Bakar. Hewson, who has already qualified for this year's Symetra Tour, is determined to earn her European playing rights, so that she can split playing on both sides of the Atlantic. The 22-year-old European Ladies' Amateur Champion, from Berkhamsted Golf Club, (pictured below), commented: "Everyone says their goal is to become world number one, but my short-term goal is to earn LPGA and LET rights. I played really solidly last week. I hit a lot of fairways and a lot of greens and that's what you have to do out there. If I can get the putts rolling out there, I think I'll be in an even better position this week."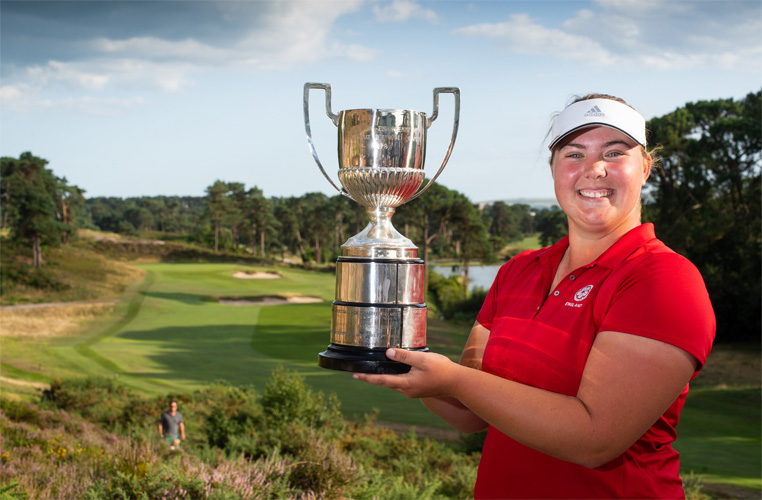 Star attractions
Three-time LET tournament winner Becky Brewerton will highlight the field following a challenging season which saw her finish 148th on the Money List. The two-time Solheim Cup player, is making her first return to Qualifying School since turning professional in 2003. She will be joined by fellow Welshwoman Amy Boulden and former LET tournament winners Isabelle Boineau, Anne Lise-Caudal and Valentine Derrey, from France, who will all need to outplay some of Europe's best young talents if they are to keep their LET playing rights for 2020.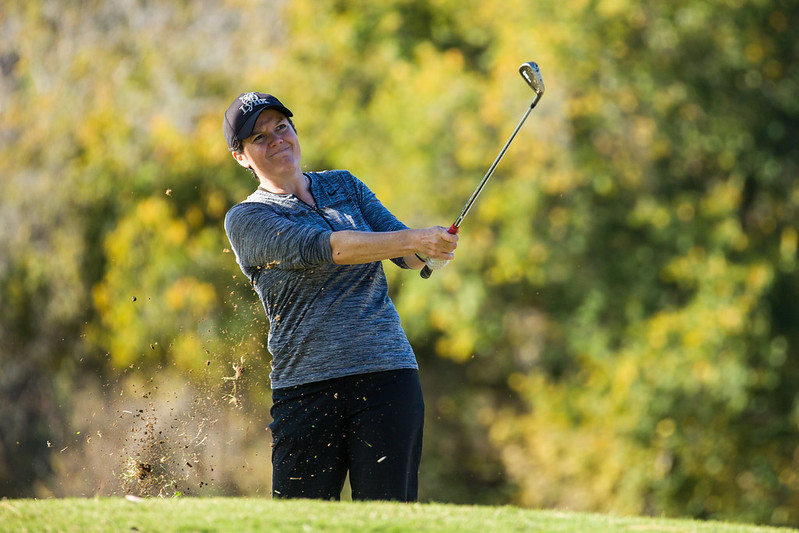 Key stats
There are 29 nationalities represented at the Final Stage, including players from across six continents. England is represented by 24 competitors, followed by Sweden with 17 and France with 15. There are 12 players from Germany, nine from Spain and five from each of Scotland and Switzerland. Finland fields four players, with three from each of South Africa, India, Denmark and Norway, while Wales, Japan and the Czech Republic have two apiece. The remaining nations represented are Argentina, Australia, Austria, Italy, Iceland, Korea, Malaysia, the Netherlands, Nigeria, Peru, Portugal, Slovenia, Swaziland and the United States.