The second event of the LET season sees the tour travel from the East to the North of Africa, as we head to Royal Golf Dar Es Salam for the recommencement of the Lalla Meryem Cup in Rabat.
It has been four years since the tour came to Morocco and it is with much anticipation that we make our return to the idyllic location for three days of action, in what promises to be a competitive week with a strong field ready to perform.
There will be plenty to keep your eye on throughout the week, so let's have a look at what to keep in mind ahead of the action getting underway on Thursday.
Swedish sensations start their season
All eyes will be on the top two of the 2022 Race to Costa Del sol this week, as Swedish duo Linn Grant and Maja Stark get their LET season underway in Rabat.
The pair battled it out for the majority of last year – claiming seven victories between them before Grant eventually emerged victorious in the Race to Costa Del Sol standings – and they will be looking to reignite that friendly rivalry in Rabat.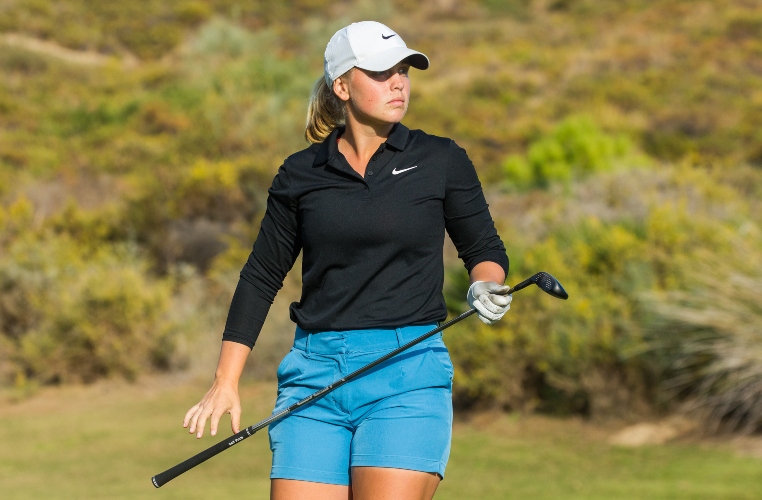 Although this will be their first outing on the LET this season, Stark has already put in a stellar performance across the Atlantic this year, with a T2 finish at the Hilton Grand Vacations Tournament of Champions last month.
2022 Race to Costa del Sol stars ready to roll
Grant and Stark won't be the only ones looking to get their season off to a fast start in Morocco, with each of the top eight of last year's Order of Merit all ready to compete in North Africa.
Johanna Gustavsson, Manon De Roey and Ana Peláez Trivino will be looking to improve on their performances at the Magical Kenya Ladies Open last week, while Magdalena Simmermacher, Meghan Maclaren and Caroline Hedwall will be looking to get their season off to the perfect start.
Hedwall won the season finalé at the Andalucia Costa Del Sol Open De Espana in her last performance, and will be hoping to start this year how she finished the last.
Teenage talent looks to impress
Most 13-year-olds are too busy with their schoolwork to be competing in professional golf tournaments, but not Sofia Cherif Essakali.
The teenage talent already has some strong golfing pedigree having won the US Kids Golf 2020 World Championships for the 11-year-old age group at the Florida State Invitational, as well as the 2022 Egyptian Ladies Open, and is all set to compete against the professionals this week in her homeland.
Not a bad thing to tell her fellow pupils when she heads back to school on Monday!
Laklalech and Haddioui eager to perform
As well as Essakali, Moroccan fans will have six other compatriots to cheer along in Rabat, including fellow amateurs Malak Bourseda, Intissar Rich and Rim Imni.
Lina Belmati will also be competing in her homeland, as well as Maha Haddioui – who has four top ten finishes to her name in her LET career, with Ines Laklalech quickly becoming the leading light in Arabic golf.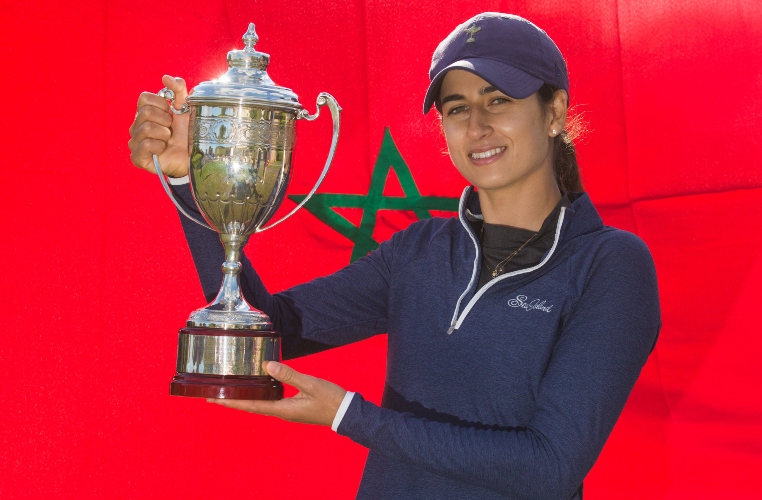 The 25-year-old became the first player from the Arabic world to win an LET event after claiming victory over Meghan Maclaren in a playoff at Lacoste Ladies Open De France back in September 2022, and will have all the home fans behind her as she looks to add another trophy to her collection.
Golfing legends in close proximity
The stars of the LET won't be the only ones looking to get the better of the Royal Golf this week, with the PGA Tour Champions also competing at the same venue throughout the week, albeit on the Red Course.
Golfing legends such as Paul Lawrie, Jose Maria Olazabal and Miguel Angel Jimenez will be in action across the cart path, while training facilities will be shared – the perfect way to pick up tips from some of the greatest to ever have played the game, and we're not just talking about Linn Grant!