Alexandra Armas is a former LET player, competing from 2001 – 2005 before becoming the Executive Director in 2005, after being chosen by the Board from her position as a Player Director.
Armas served almost eight years in the role before vacating in 2012 to set up her own sports marketing consultancy.
Returning as CEO in January 2020, Armas has led the LET through one of its most difficult years to date, running as many as 13 official tournaments, with nine taking place during the midst of the COVID-19 pandemic. As well as recently announcing a stacked schedule of 27 events for 2021.
We caught up with her to find out a bit more about our CEO.
Hometown: Canary Islands, Spain
Home Course: The Real Club de Golf de Las Palmas.
Started Golf: 10-years-old
School: Economics degree at Wake Forest University and MBA at International American University in London
Turned pro: 2000
Handicap: +2
I started commuting into London for work and thought, 'I'm not quite ready for this'. I had completed four years at Wake Forest and then two years on my MBA and had sort of put the idea of being a professional golf to bed but then the realisation of what was ahead made me change my mind. I am glad I did because I now feel like I have had two careers.
I was hooked from the start. I always played a lot of sports growing up including horse riding and tennis and then my mum got me into golf. Spain wasn't quite so into golf as it is now, so it was quite a novelty sport. At school not many people knew what it was, apart from what Seve had achieved, but I loved it from the start. I had a great group of friends and the golf club is where I hung out every weekend. Seeing some of the young players coming through the LET now sets off that little memory inside me of what it was once like.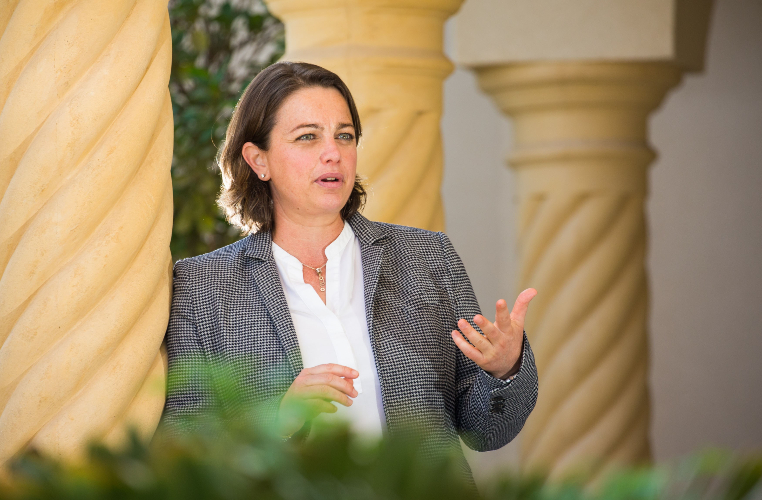 I was young when Seve was at the top. But that didn't stop me from knowing about his unbelievable talent. It is funny because in Spain he always said that the UK appreciated him a lot more than his home country and I understand that now. I think I did not really understand the effect that he had on the sport until I left Spain and saw everything he had achieved. Golf was rarely televised, and we didn't see him on our screens as much as you would think. Of course, we heard about him and his legend has grown since.
I love seeing Spanish players do well. I have friends from many different countries as well though, and I love to see them achieve their dreams too. Many of my peers from when I was on Tour are now coaches to the current crop and the cycle of the LET continues. The Tour truly is like one big family and I am cheering everyone on.
I could never have imagined that golf would be such a big part of my life. I started competing properly when I was 14 years old and made the Spanish national team, playing for them right through from juniors to the senior team. I used to partner the likes of Ana Belen Sanchez and Sara Beautell in matches, as well as many others to have come through the LET, and I competed alongside the likes of Maria Hjorth, Lotta Sorenstam and Iben Tinning. Whenever we get together, we enjoy thinking back to a few of the stories we enjoyed when we were younger. Did I ever imagine being the CEO of the LET? Probably not, but I think this has been a natural progression of my life and career, so it doesn't feel strange, it feels natural.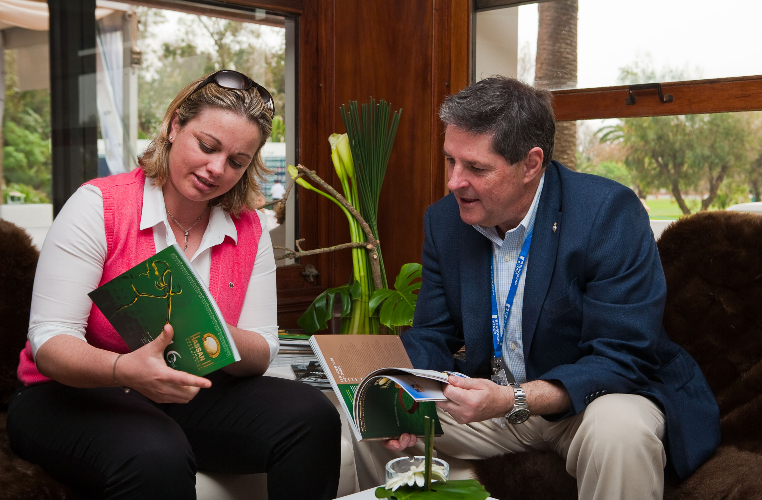 I owe a lot to Wake Forest. I learnt a lot out there, not just on the golf course, and the history of past players like Arnold Palmer, Scott Hoch and Billy Andrade were players that made me think, wow, what an honour it was to go and study there. I am still in touch with many of the team but Laura Diaz, who I studied with and played on the team, is probably the most successful on course from my era but more recently we have seen Cheyenne Woods and Jennifer Kupcho succeed, which is great to see.
My golfing idol growing up was Marie-Laure de Lorenzi. She was the only female golfer that I ever got to see because back in the day when women's golf was not on TV as much, she was sponsored by Lacoste and she would be in all the golf magazines. She reminds me of what it was like playing golf in Europe when I was younger.
Golf and Lacoste just go together. Jose Maria Olazabal, he was always a Lacoste player too, I loved watching him. Lacoste has always been very close to the sport and they have been amazing supporters of the Tour, still to this day. They truly are champions of the game and I am proud to work alongside them now.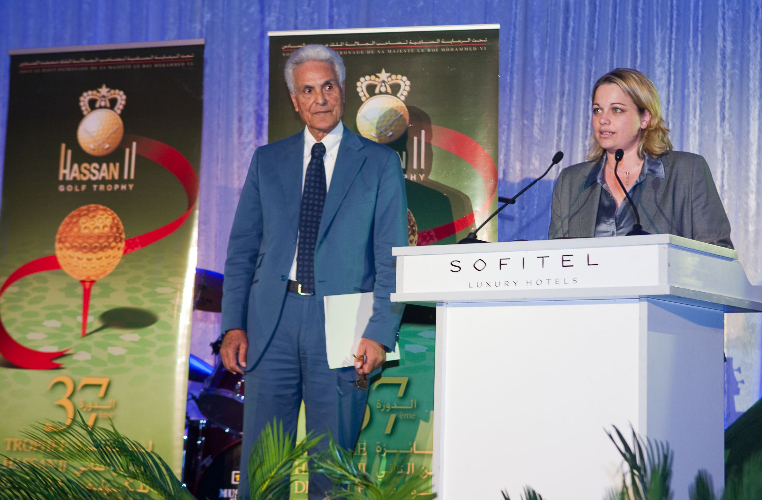 This year has been like no other. It has been tough for everyone. Players, coaches, promotors, sponsors, partners and organisers have all had a difficult time, but I like to think we have all pulled together to make the most of a challenging situation and I must thank everyone for supporting the tour through this time.
The future of the LET is bright. The bottom line is, I want all the players who want to come and play on the LET to make a living from golf. I want golf to become a legitimate career prospect for more players which means more tournaments, bigger prize funds and more TV coverage. We are working hard to achieve this, and we have a fantastic team working in the background to try and make it a reality.
Quickfire Q&A
Who is your hero? Marie-Laure de Lorenzi
What makes you happiest? Sunshine
Best travel buddy? My Ipad
Desert island dish? Paella
Golfing superstitions? No yellow tees and no number threes
What is your most treasured possession? My dog
What would you sing at karaoke? La Bamba
Favourite Course? Sunningdale
Dream fourball? Bill Gates, Madeleine Albright, Alicia Keys.