Alice Hewson enjoyed a remarkable year to kick off her LET career, winning on her first start as a rookie member at the Investec South African Women's Open.
The Brit finished fifth at LET Q-School in January 2020 to secure her card for the Tour, just months after turning professional, and ended the year in 11th place on the Race to Costa del Sol.
We caught up with Alice ahead of the 2021 season about how she found her first year on Tour and what the transition has been like.
Hometown: Berkhamsted
Home Course: Berkhamsted
Age: 23
Started Golf: 6 Years-Old
School: Clemson University
Turned pro: September 2019
Handicap: +4
I started playing golf at six. I started group lessons and then I played my first tournament on my seventh birthday and became a member at Berkhamsted at that age too. It's always been incredible coming back to Berkhamsted throughout my career whether it's coming back from college events or coming back from high level amateur events. The course has been so supportive of me the whole way through my amateur and now professional career.
My mum is my hero. She used to own her own swimming club and now she is a swimming coach at Berkhamsted School. I was an elite level swimmer for most of my life, so to have been coached by her the entire time was incredible and I loved it. I love how she handles everything. Everyone jokes that she lives in a pink, fluffy world because she sees everything so perfectly and with unicorns but how she treats everyone and her outlook on life is pretty amazing.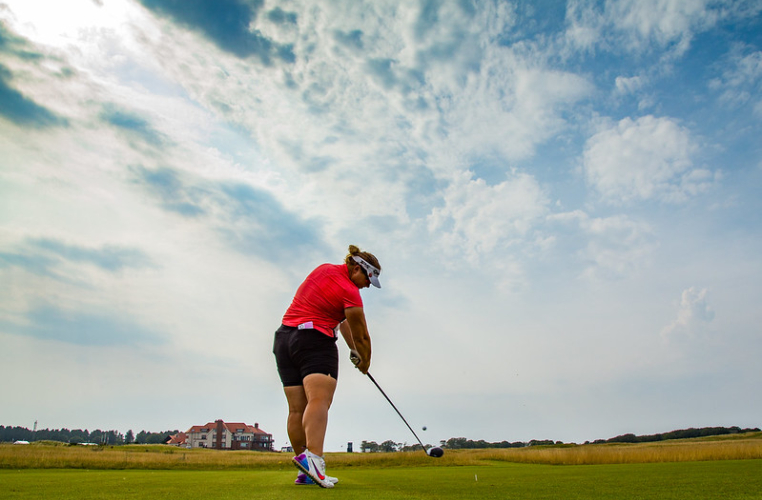 My experiences at Clemson were invaluable. They were some of the most important in my development as an amateur golfer and preparing myself for turning pro. I was 17 when I first went over to the States for university, I was only young and I got off to a really hot start. Throughout my time there I learnt more about myself as a person and not just about the golf but preparing and learning how to travel by myself. I couldn't' have asked for anything more to help my golf career.
It was a surreal experience. Growing up I never would have thought I'd have the opportunity to compete at Augusta National so to have had that opportunity and to be in the group of 30 girls who made it to the final day and compete on the final day was an indescribable experience. The greens were so fast. I've never holed so many putts in my entire life. The whole experience was incredible, they looked after us so well.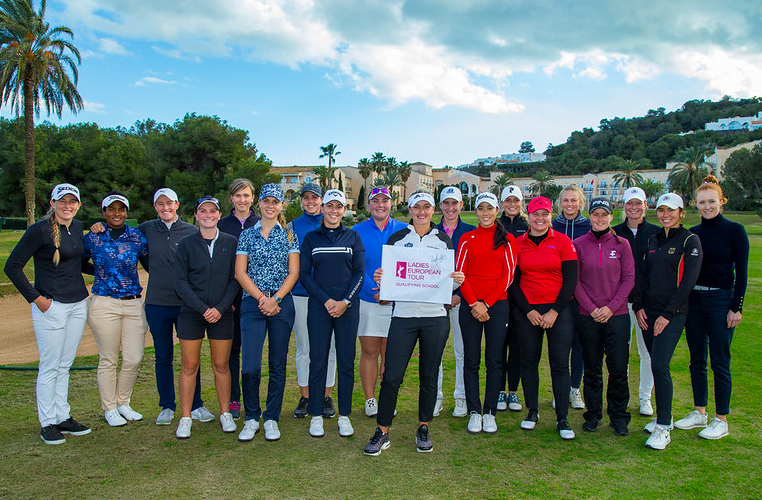 Q School is really challenging. I think it was nine rounds of golf in two weeks and that's an awful lot of golf! It's not just about how well you can actually play but it's how you can stay mentally focused and strong throughout those nine rounds of golf. I was really proud about how I dealt with those two separate tournaments but also taking my good golf from the first stage of Q School to the second stage. That was an experience in itself because the level of golf at Q School was incredible. To come out in that top five and earn good status from the get-go was so important to really kicking off this year and was just a great stepping stone into the year that I ended up having.
It really has been incredible this first year. It's been a little bit different to what we expected but I've still had so many incredible opportunities and experiences throughout the year. I feel I played in some of the best events that we have on the schedule. I was able to go to Dubai and to be in that first group of ladies to go to Saudi Arabia to play. I was able to play my first major as a professional and that's something that a few years ago I could only dream of.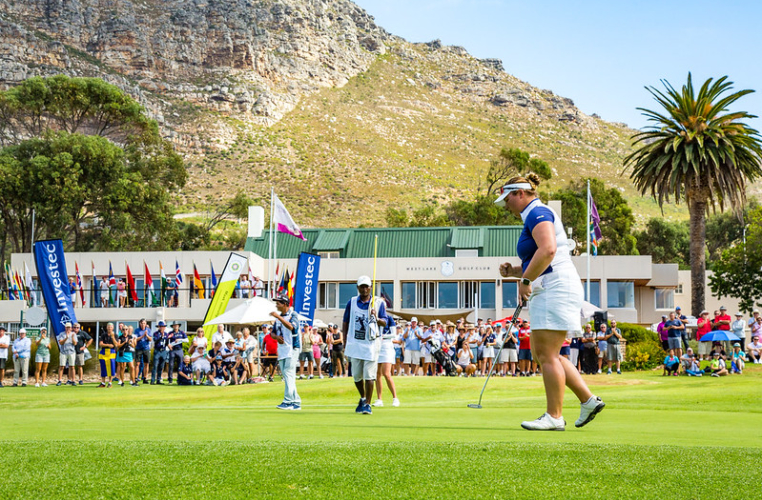 No-one expects a rookie to win. It wasn't really until the final two holes that I knew I was in the lead or near the lead in South Africa. At first, I felt an awful lot of pressure when I saw my name up at the top, but I had no real pressure as a rookie in their first tournament. I had no idea that last hole and that final putt was to win. It was an incredible experience and really a confidence boost to know I could handle that pressure coming down the stretch.
I'm exceptionally excited to head back to South Africa. It's an opportunity I'm never going to have again. You never get to defend your first tournament win more than once, so it's something that I'm going to try and enjoy every moment while I'm there. I'll try to do what I did last year and just try to play my own game.
I have an advantage. By being in America for four years and with my coaches back in the UK, I had to be used to doing things virtually. Over the past six years or so I've always done virtual lessons with my coach, as well as in person stuff, so it hasn't been too much of an adjustment for me over the past year which has been really helpful.
Quickfire Q&A
Who is your hero? My mum.
What makes you happiest? Travelling.
Best travel buddy? India Clyburn.
Desert island dish? Mac & Cheese.
Golfing superstitions? I always mark my ball in the same and have had the same ball marker for eight years.
What is your most treasured possession? My ball marker. It's a red rose and my Grandma bought it for me.
What would you sing at karaoke? Bohemian Rhapsody.
Favourite Course? Augusta National.
Dream fourball? Tiger Woods, Seve Ballesteros and Annika Sorenstam.