Johanna enjoyed her best season to date on the LET, making 11 cuts from 12 tournaments, and recording five top-20 finishes on her way to ending the year in 19th place on the Race to Costa del Sol.
A birdie machine, the quiet but confident Swede finished third on the 'total birdie rankings' and sixth on the LET Break Par Challenge Powered by Golf Saudi.
We caught up with the 2015 LETAS graduate from 2015 on why she has improved year-on-year and what changed during her fifth season on Tour.
Hometown: Orebro, Sweden
Home Course: Lanna Lodge Golf Resort
Age: 28
Started Golf: 11 years-old
School: High School.
Turned pro: 2012
Handicap: +2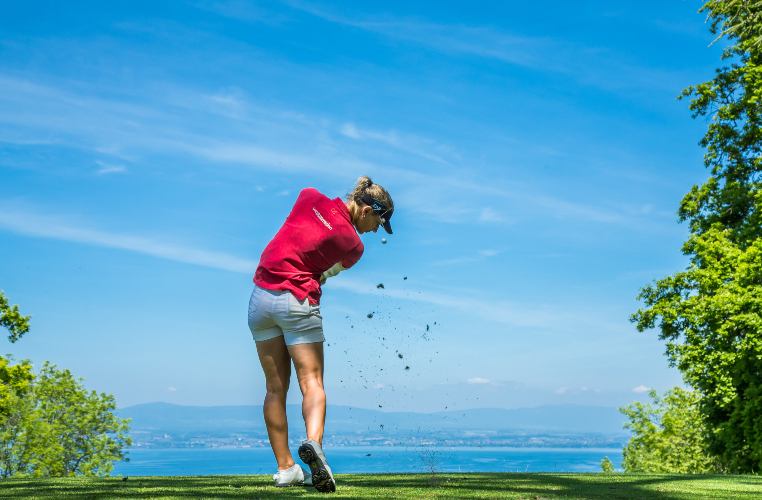 It has been a long journey. When I first turned pro, I was not sure if I would be good enough but if you do not go to college in Sweden and you play golf to the level I was at, it is quite common to turn pro and then figure the rest out. I feel like I am still improving and if that keeps happening, I will be happy. Heading to Q-School in 2014, after playing the Swedish Tours for a few years, was a big step in my development. I got a category for the LETAS, I changed coach, and I met Alex too. It was one of the best decisions I ever made.
People still ask me about that play-off. I did not think my rookie LETAS season would go as well as it did, but I certainly did not expect to win a 14-hole play-off for my first professional title. Everyone forgets that we both made bogey on the first hole, but then halved in so many pars before thankfully I managed a birdie on the 14th hole. It was a rollercoaster but a moment I will never forget.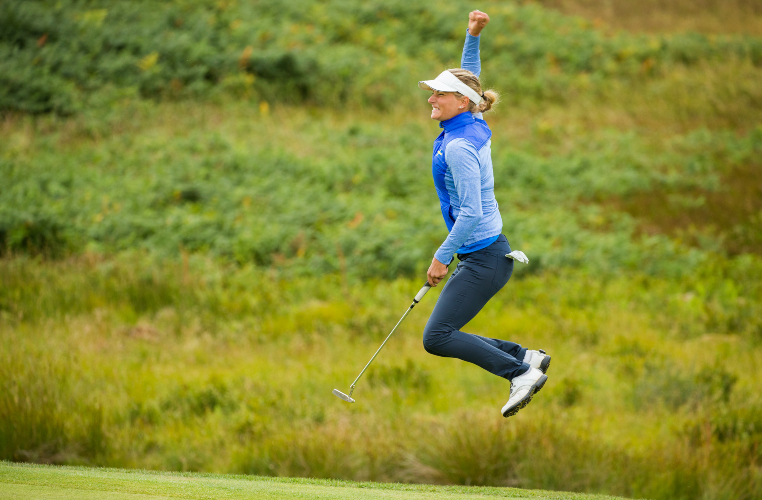 I used to work in a nursery. During the winter in Sweden when the courses were shut, I used to work in a nursery to make some money so that I could play golf in the summer. I loved it but I am pleased to be able to concentrate full-time on my passion and job now.
The most important thing in life is to be a good person. That is what my dad always taught me and my brother. Regardless of how well you do at school, exams or even golf and I stand by that advice. He is my idol and I look up to him a lot. He is wise and has guided me through the years on and off the course and he has never pushed me.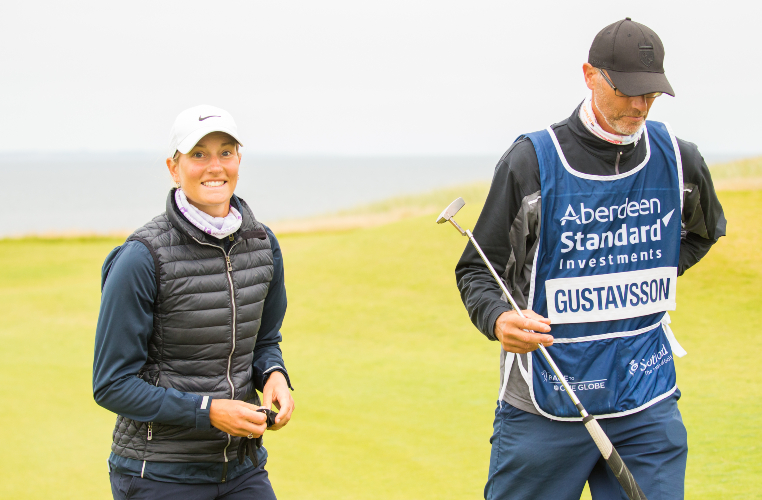 We always support fellow Swedes. I have never met Henrik before, but we all watched him win The Open at Royal Troon so experiencing the AIG Women's Open with my Dad as my caddie there last year was special. It was a shame there were no crowds but whenever we got chance, we made sure to soak up the surroundings and think about how special it was to be playing there.
Alex has made me more critical. I mentioned how important it was meeting Alex, he has been there for me and has supported me as a coach but also mentally to try and focus my mind. He has taught me a lot about the game and understanding more about the mechanics of the swing and outcomes of certain movements and what happens when I do something wrong.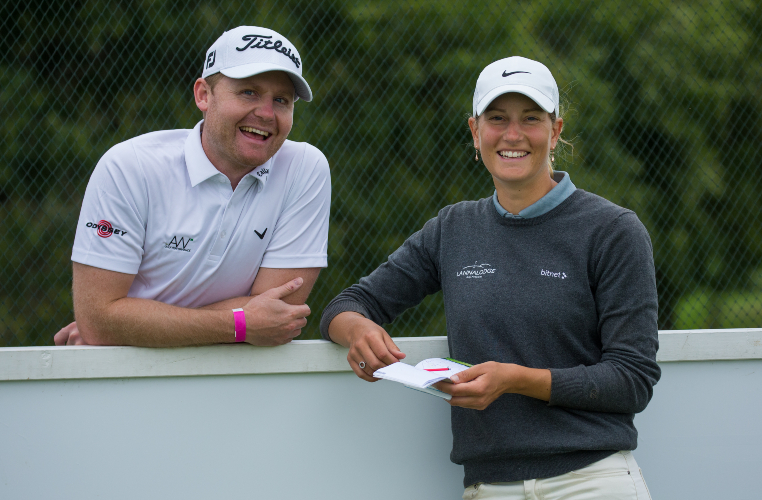 I like doing crafts and painting. I think it is nice to have something to concentrate on away from the course and just before I went to Dubai, I managed to do one of my best pieces of art and I even ended up putting it up at home.
I always try and set goals that are not based on other people. I have still only had one top-10 on the LET so I want to change that this year but that is probably the extent of my results-based goals. I enjoyed making lots of birdies last season and maybe one of my goals this year should be to make less bogeys.
Quickfire Q&A
Who is your hero? My Dad
What makes you happiest? My family
Best travel buddy? Emma and Sarah Nilsson.
Desert island dish? Sushi
Golfing superstitions? Nothing
What is your most treasured possession? European Championships Medal
What would you sing at karaoke? Something by Ed Sheeran.
Favourite Course? My home club, Lanna Lodge Golf Resort
Dream fourball? Rory McIlroy, Alex and Bob Rotella.