Recently crowned LETAS 'Rookie of the Year', Cara Gainer recorded four top-20 finishes in five starts including a second-place finish at the Amundi Czech Ladies Challenge – concluding the year in second place on the Order of Merit.
Having turned professional in January after Q-School, the 25-year-old has made giant steps towards her goal of competing week-in-week-out on the Ladies European Tour and as a result of her achievements, improved her category from 12A to 9C for next year.
We caught up with Cara in our newest series of 'Getting to Know…' to find out more about the young Brit…
Hometown: Oxford
Home Course: Castle Royal Golf and Country Club, Maidenhead
Age: 25
Started Golf: 14-years-old
School: Cardiff University – Geography Degree
Turned pro: January 2020
Handicap: +3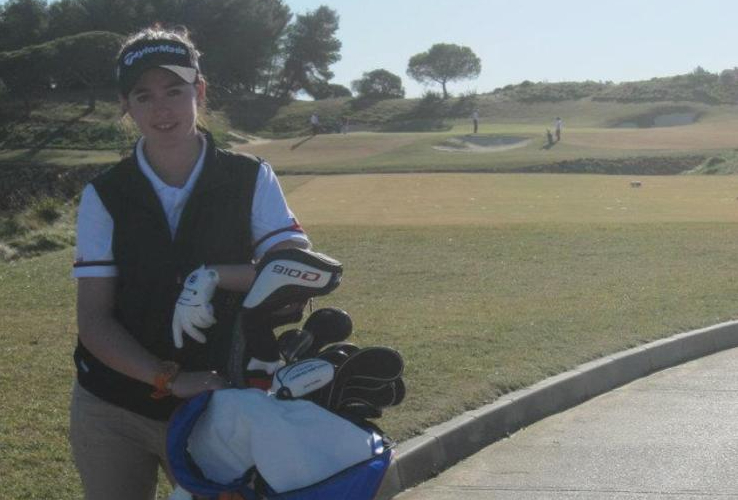 I am super pleased with my year. If someone said at the start of the season that I would finish second on the Order of Merit and win 'Rookie of the Year' I would have been over the moon.
I started the season playing in the Rose Series events and was lucky enough to play with the likes of Charley and Georgia, which gave me a kickstart to the season and an idea of what it would be like to play with some of the best players in the world. I definitely took that momentum in to the LETAS and being able to finish under par for all but one of my tournaments is something I am proud of.
The final round of the Amundi Czech Ladies Challenge has to be my highlight. I have never been in that position before and my second round of six-under-par in quite difficult conditions is one of my best rounds ever. Playing flawless golf is nice and it doesn't happen very often so I will look back at that one with happiness.
Learning from the pros. Tiia is an experienced player and learning from her and how she went about compiling her final round was a big take away from the round and my year. Being a rookie is all about putting myself in to these situations and hopefully next time I might be able to get the win and not second place.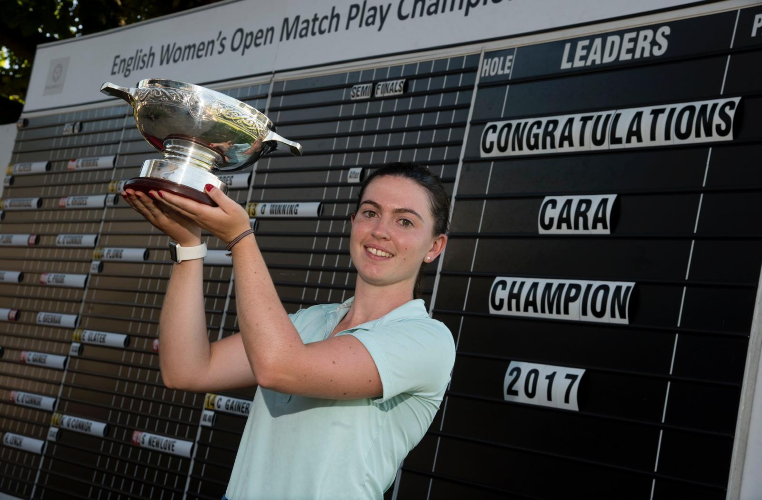 I felt ready to turn professional. I was in the England squad the year before I turned pro so I had a bit of experience travelling and I think the fact that I went away to study and I put my golf to one side while I was in Cardiff has helped me make this adjustment to my life. When I was playing for England, I was the only one that hadn't come up through the ranks and had to break my way in to the team and I think winning the English Women's Open Match Play Championship was the moment when I thought, I could make a career out of this sport. Something clicked, I love competing and I think it drives me.
I like the independence. It was a bit different on Tour as I was used to travelling with a team and obeying a schedule but now I am on own and that was a new experience. Ironically, I feel that I fit in more on Tour than on the amateur circuit because a lot of players are around my age whereas I used to be oldest by miles.
I love the competition. Seeing different places and playing amazing courses against the best payers is one of the best jobs in the world and it's hard to imagine what I'd be doing if I wasn't a golfer. I was applying for lots of graduate jobs after University with companies like John Lewis and Waitrose but luckily I was able to give my golf a go. Who knows, one day I might work in the city.
Quickfire Q&A
Who is your hero? I have to be cliché here and say Tiger Woods
What makes you happiest? Eating out with my friends and family
Best travel buddy? Georgina Blackman. She's also been my roommate all season
Desert island dish? Roast Beef Dinner
Golfing superstitions? I use the same marker every time, but I change the colour depending on how I play. I have several branded Castle Royal poker chip style markers and if I have a bad round, I have to change the colour. If I play well, it stays. Pastel pink was my most used marker this year!
What is your most treasured possession? I received some earrings for my 21st birthday from my parents. If I lost them, I would be very upset and so would they!
What would you sing at karaoke? Abba – I am really bad at singing
Favourite Course? Lake Nona, Florida.
Dream fourball? Tiger Woods, Roger Federer and Lorena Ochoa