As well as watching the world's top female golfers compete for the title of AIG Women's British Open Champion, visitors to the event at Woburn Golf Club can also enjoy a range of activities at the Golf Zone in the spectator village. A team of all-female PGA Pros are giving both hitting and putting lessons and a committed group of volunteers are supervising a number of fun-based games including chipping onto a giant inflatable dartboard.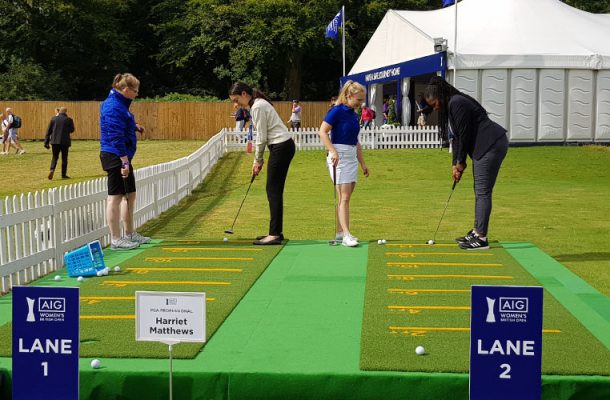 The week got off to a fantastic start when a group of youngsters from Overstone Park Golf Club turned up at the Golf Zone as soon as it opened and they came back for a second visit having spent a great day walking the course and visiting the practice ground. The delegates from the REACH Women's Leadership Summit also visited the Golf Zone and many of them took advantage of the free 15-minute lessons that are on offer. In addition to the organised group visits, many children, women and families have dropped by to join in the fun.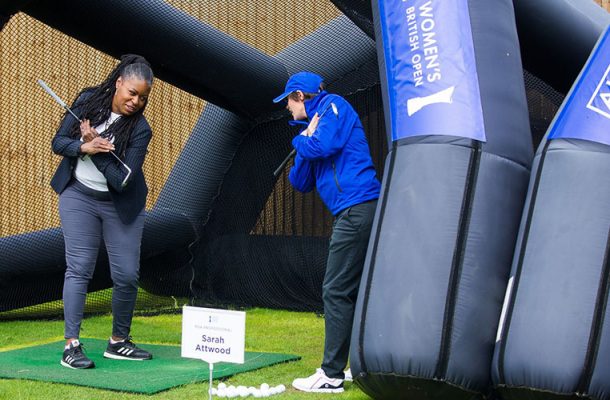 The LET's Development Director, Mike Round, who is overseeing the area for the week commented: "Our aim is to provide the visitors to the Golf Zone with an inspiring experience in the hope that they will want to play more golf when they get back home or, in some cases, take up the sport." The Golf Zone is open from 10:00am to 6:00pm each day.