England's Alice Hewson heaped praise on the innovative Scandinavian Mixed after finishing in third place and as the top female golfer.
The tournament, which was held at Vallda Golf and Country Club saw 78 males and 78 females compete for the same prize fund and one trophy.
The 23-year-old was the only player in the entire field to shoot four rounds in the 60s as she carded 68-67-69-69 to finish 15-under-par and clinch third place in the tournament.
Hewson went into the final round as one of the co-leaders and was delighted with how she performed throughout the week.
She said: "It was really exciting. I got off to a bit of a shaky start and was definitely nervous on those first few holes, but I managed to get some momentum on the back nine. It was great fun; it was nice to see my name working this way up the leaderboard.
"It would have been nice to have holed that putt at 17 and given myself a chance on 18 but it is what it is. I'm just really excited with my performance this week especially after a tough start to the season."
On the final day, Hewson spoke about how her parents get nervous watching her on TV and the fact they had gone on a boat trip on Sunday afternoon.
And despite not knowing if they had managed to watch her final round, the Berkhamsted golfer made sure to show them her appreciation.
She added: "I can't ever thank my parents enough for their support. It has been a really tough start to the season, and they have just been there for me through it all and have really helped me come through the other side of it. I'm really grateful for that support!"
Swedish golfing royalty Henrik Stenson and Annika Sorenstam hosted the Scandinavian Mixed with both also playing in the tournament.
Hewson was thankful for the two legends for putting their name to the event and can't wait to return in the years to come.
"I'm so grateful to Annika and Henrik for putting this on for us and I'm so happy to have been a part of this first one," she explained.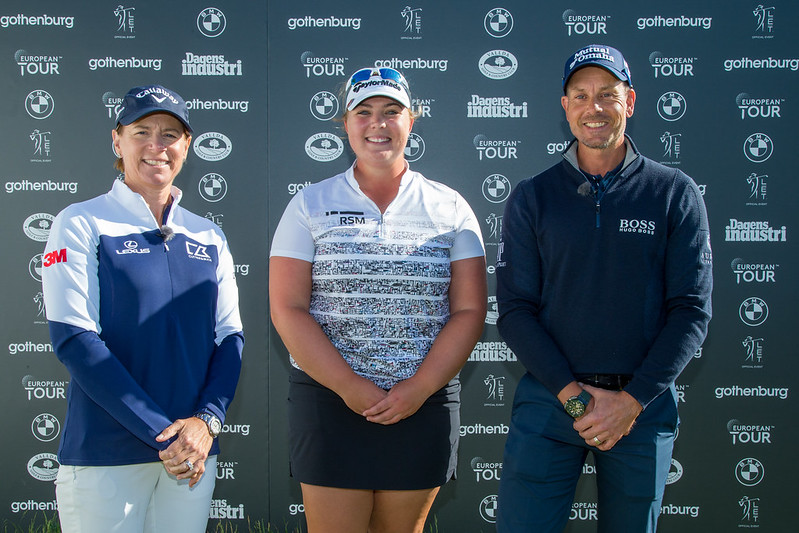 "This has been an exceptional opportunity for women's golf as a whole, for us to be on this stage and to prove to everyone how good women's golf actually is – it's been such a great opportunity and I'm just so happy to have been a part of it.
"I have loved how the course has been set up and it has been a really great opportunity to showcase women's golf and show that with the right set up we can be really fun to watch. I think it's been really positive, and I'm really excited to come back!"