Total Of 14 Events In 7 Countries
Prize Fund Of Over €550,000
Tournaments To Run From May – October
Playing For Six LET Cards For The 2022 Season
The LET Access Series announce the 2021 schedule featuring 14 events in 7 different countries, with players competing for a combined prize fund of €552,500: an increase of €220,000 on the 2020 season.
A year on from the monumental Joint Venture between the Ladies Professional Golf Association (LPGA) and the Ladies European Tour and after a year disrupted by the COVID-10 pandemic, the 2021 season is set to offer opportunities to players from 25 countries.
Europe will play host to all the tournaments which will take place between May and October with five set to take place in Sweden, as well as visits to Czech Republic, France, Belgium, Italy, Switzerland, and Spain.
The season is set to get underway at the PGA Championship by Trelleborgs Kommun in Sweden between May 27 – 29 and will finish at the Santander Golf Tour – LETAS in Spain between October 20 – 22.
Last season Finland's Tiia Koivisto was crowned LETAS Order of Merit Champion after claiming her maiden LETAS title at the Amundi Czech Ladies Challenge and securing a runner-up finish and two top-5s from five starts.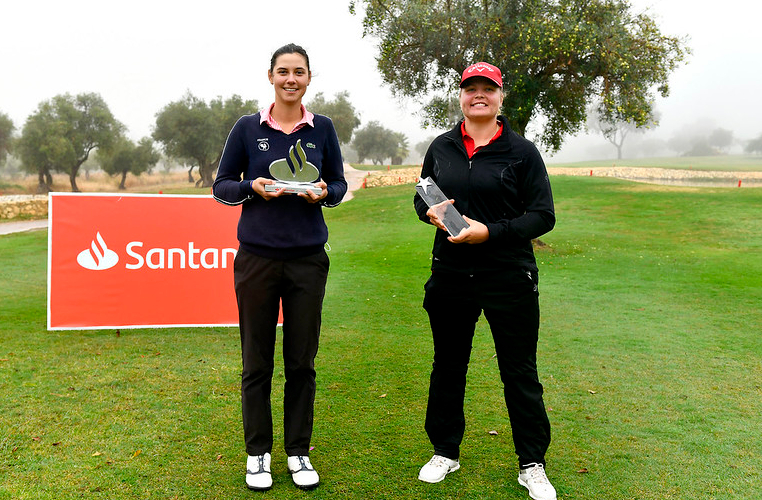 The top six players on the 2021 LETAS Order of Merit will earn membership of the Ladies European Tour for the 2022 season, while players finishing in sixth to 20th positions will progress to the final stage of LET Tour School.
Speaking about the announcement Alexandra Armas, LET Chief Executive Officer, said: "We are extremely excited to announce the 2021 schedule for the LET Access Series and delighted to bring some good news to the players and supporters of the tour. With 14 events on this year's schedule, it looks set to be a great year for the Access Series and it will continue to provide greater competitive opportunities with the potential to progress onto the Ladies European Tour. The LET is dedicated to supporting our members and growing the game of golf to new and existing markets and we are proud to confirm the release of this schedule. I would like to thank our sponsors, partners and all the federations that have shown their belief, vision and perseverance."
Commenting on the announcement, Sofia Pettersson of the Swedish Golf Tour said: "The Swedish Golf Federation is looking forward to hosting five tournaments on the LETAS schedule in 2021. It means a great deal to Swedish players, especially young players in the beginning of their professional careers, to get the chance to play in international tournaments. I'm very grateful for the host venues that put a lot of hard work and resources into contributing to women's golf."
Melanie Maetzler, who is a promoter of the Flumserberg Ladies Open and an LET/LETAS player, said: "As a player I know how important it is to play as many tournaments as possible and gain experience to become successful. I am happy to give young players, and also Swiss players exactly this opportunity with the Flumserberg Ladies Open. I am thrilled to give something back to LETAS after benefiting from the experience over the years."
Speaking about the announcement Alicia Garrido of Deporte & Business, who are a promoter of 2023 Solheim Cup, Santander Golf Tour and two LET events in Spain, said: "The Santander Golf Tour continues its support to grassroots women's golf for the seventh consecutive year. It is an honour for this Spanish tour, which aims to provide opportunities for young players who turn professional, to be able to have two of its events incorporated into the LET Access Series. As part of the Series, young Spanish players get to measure themselves against and meet international players with more experience, which helps them to improve their performance and enriches their tournament experience."
The full schedule can be found here.