Throughout the week of the AIG Women's British Open, the Ladies European Tour hosted groups of girls linked to Counties Associations and the national Girls Golf Rocks project which encourages girls to volunteer at their clubs. On the Pro-Am day, a small group of girls from the Buckinghamshire County Ladies Golf Association were treated to a behind-the-scenes tour which included visiting the clubhouse, players' lounge and media centre as well as a coaching clinic with former LET Professional, Sam Head. On the following two days, Girls Golf Rocks Ambassadors from Bedfordshire, Berkshire, Buckinghamshire and Oxfordshire were given similar guided tours. Some of the girls were able to attend Mel Reid's press conference in the media centre and others took part in their own mock press conference.
The group who attended on Thursday benefited from a clinic led by LET player Katja Pogacar, and the Friday group were able to learn from another one of the competitors in the field, Felicity Johnson. The final organised visit involved a group of girls from the Surrey County Ladies Golf Association who spectated on the course before going on a guided tour and visiting the short game area for a clinic with Sam Head.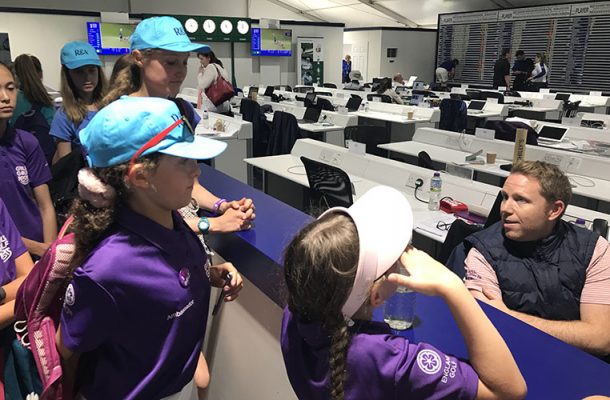 Eva-Lotta Stromlid from the LET's Development Department was in charge of the groups while they were at Woburn and she was grateful for the assistance she was given. She said: "We wanted to give the girls a memorable experience so they would go away feeling inspired. The feedback we've received has been extremely positive and that's largely because of the people who helped to make it all possible."
The organised visits were part of the 'LET's Inspire' element of the LET's development strategy which aims to motivate young girls and encourage them to continue in the sport.