Last year saw the inaugural edition of the Aramco Saudi Ladies International presented by Public Investment Fund.
It was a historic moment for the Kingdom of Saudi Arabia as they played host to a professional women's golf tournament for the first time.
The LET spent ten days at Royal Greens & Country Club last year and the 2020 edition of the tournament went down to the wire.
After four scintillating rounds off golf, it was Denmark's Emily Kristine Pedersen and England's Georgia Hall were tied at the top at the end of 72 holes on 10-under-par.
A birdie on the 18th saw Pedersen move to a share of the clubhouse lead and gave her some momentum after a rollercoaster round of level par.
The duo, who have been friends since they first met aged 12 and have risen through the junior and professional ranks together, headed back down 18 to compete in the playoff.
It appeared as if the Englishwoman held the advantage when Pedersen short sided herself in two while Hall was in the middle of the fairway, but winning is never easy, no matter how many times you do it.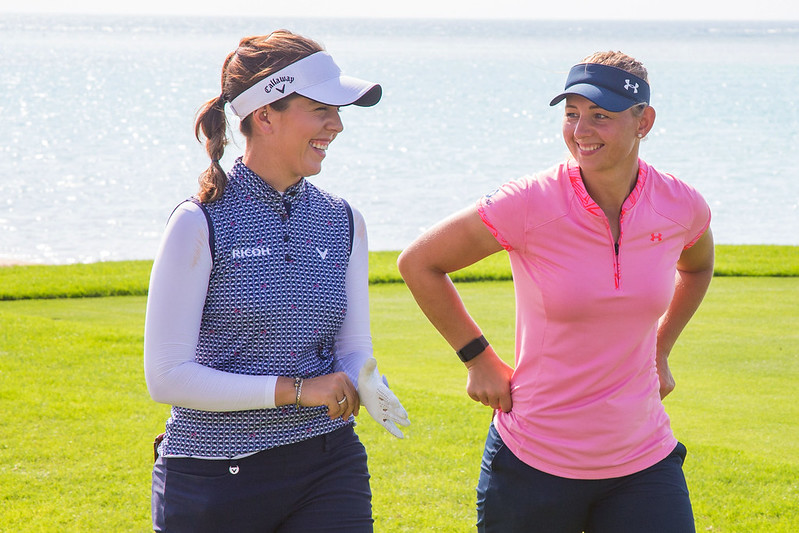 An out of character shot into the water by Hall with a four-iron opened the door for Pedersen and she walked through in sensational fashion, hitting a delightful chip to four feet from behind the bunker, before rolling home for a winning birdie.
"It's very special, I am very happy that I got to be the first person to win a tournament here and I think it is great that we are playing here. The country has a bright future in golf and hopefully we'll be back for many years," she said.
"I'm really proud that I got it back twice, I feel like I was out of it at the start of the front nine, then again at the start of the back nine but I kept fighting back."
Gracious in defeat, Hall showed her class, commenting, "I played well today, and it was certainly windier than yesterday. It was just a shame my putt on 18 didn't go in. Emily hit an amazing shot on the last hole in regulation and it was very brave. I'm really pleased for her as she's a really nice girl and she hit a fantastic chip (in the playoff) and that's where I lost it."