Consecutive events to be played in Scotland from August 13-23
LET season will resume at Aberdeen Standard Investments Ladies Scottish Open on August 13-16
AIG Women's British Open to take place the following week, on August 20-23
The 2020 Aberdeen Standard Investments Ladies Scottish Open is on track to take place next month, Aug 13 – 16 at The Renaissance Club in North Berwick, marking a return of professional women's golf to Scotland for the first time since Europe's remarkable triumph in the 2019 Solheim Cup last September.

The tournament is set to go ahead without spectators as a made for TV event following close consultation and collaboration with the Scottish Government, Aberdeen Standard Investments, VisitScotland, the LPGA and the LET, fully adhering to internationally recognised COVID-19 protocol and subject to necessary formal approvals of athlete quarantine exemptions.
The decision to move forward with the 2020 Aberdeen Standard Investments Ladies Scottish Open has been taken only once organisers and stakeholders could ensure delivery of an event with all relevant safeguarding and protocols in place. The tournament has a robust operational plan, which has been established with medical and health and safety specialists to make sure that all appropriate measures are in place that meet the high standards required by the Scottish Government as well as adhering to all WHO guidelines.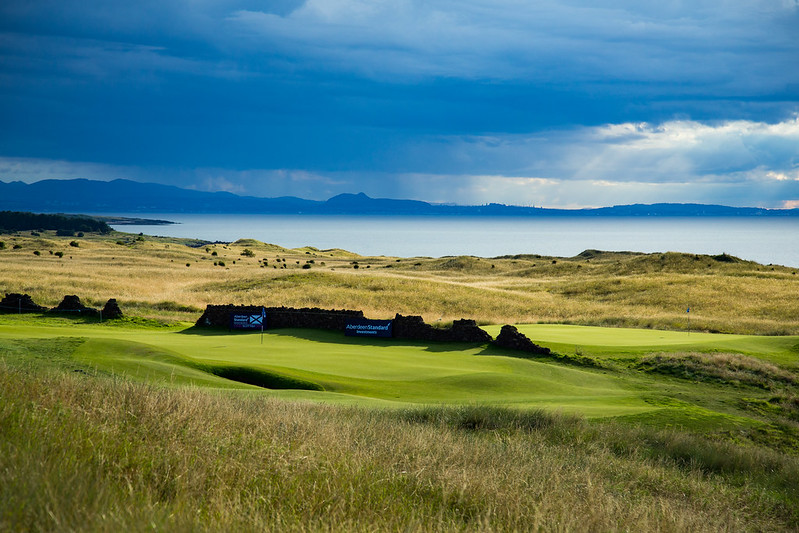 Scotland's Catriona Matthew, an Aberdeen Standard Investments ambassador, said: "We are all happy to hear that women's golf will be getting back underway in Scotland and especially grateful to Aberdeen Standard Investments and VisitScotland for working so hard to make this happen and putting all the necessary COVID-19 related practices in place and for being so supportive of the women's tours."
The victorious 2019 Solheim Cup Captain continued, "With men's professional golf back playing, it is important that we are able to follow suit, so this is really excellent news for the women's game and I am delighted to be preparing for my national open in just over a month's time."
British No.1 Charley Hull added, "The massive impact of COVID-19 has definitely put golf in perspective but I know all the players will be very thankful that Aberdeen Standard Investments, VisitScotland and IMG have worked so hard to make it possible for these events to be played. I know for sure that all the players, like me, have really missed competing and, although I will miss playing in front of the fans, hopefully they will enjoy watching on the TV and get behind us on social media."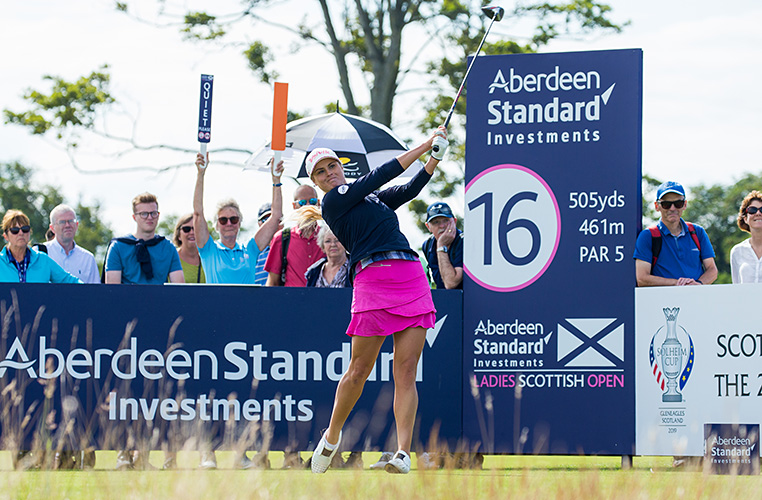 Jill Maxwell of Aberdeen Standard Investments added, "The decision to proceed with the tournament as lockdown measures begin to ease has not been taken lightly. The safety and wellbeing of everyone onsite is the top priority and as title sponsor, Aberdeen Standard Investments will remain part of ongoing discussions with the event organisers to monitor the situation and react accordingly should the situation change. We felt it important to honour our commitment to this event to help provide a vital boost to Scotland's events sector. We want to show our support through tournament initiatives that will help local communities and charities and lastly our continued involvement in the LSO for a 12th year underpins our commitment to equality by supporting women's sport. We hope this news brings some joy back to sports fans who will be able to tune in on TV and various social channels."
Fans will be able to watch the Aberdeen Standard Investments Ladies Scottish Open on Sky Sports and the Golf Channel, with enhanced content on its digital channels, www.ladiesscottishopen.com, @LadiesScottish #ASILSO #RuleTheLinks.
AIG Women's British Open at Royal Troon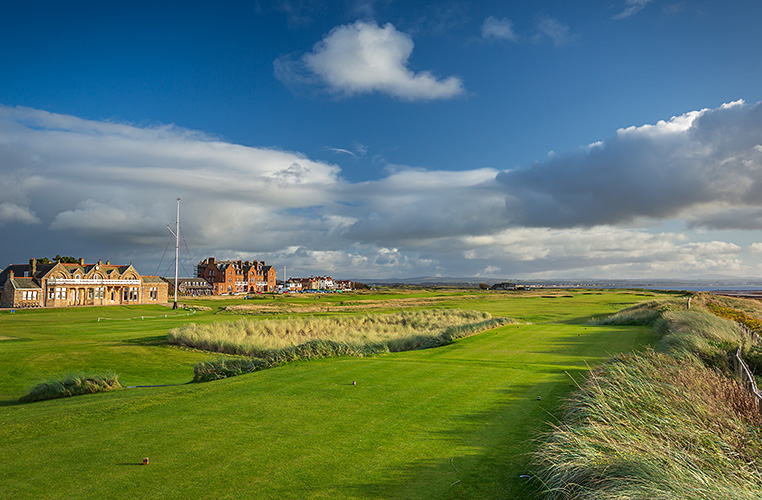 The R&A has also confirmed today that it intends to play the AIG Women's British Open at Royal Troon from 20-23 August without spectators due to the COVID-19 pandemic.
It will be the first women's Major Championship to be played this year and will be broadcast globally to more than 11 million fans.
Martin Slumbers, Chief Executive of The R&A, said, "The AIG Women's British Open is important to the success of women's professional golf. We have been working closely with our title sponsor AIG, Visit Scotland, Royal Troon and our key advisors to find a way for the Championship to be played safely this year.
"We believe that playing the AIG Women's British Open is a significant step for players whose playing opportunities have been severely impacted this year. As they compete to be the 2020 champion in historic circumstances, these athletes will continue to inspire golfers and sports fans around the world, who will be closely following events from Royal Troon on TV and social media."
Peter Zaffino, President & Global Chief Operating Officer, AIG, commented, "As part of our commitment to supporting women in business and society, AIG proudly stands as allies with the world-class field of diverse women golfers who will have an opportunity to compete before a global audience.
"We appreciate the collaborative efforts of The R&A, the United Kingdom and Scottish Governments to implement the necessary health and safety protocols that will allow the 2020 AIG Women's British Open to be played under safe and responsible conditions."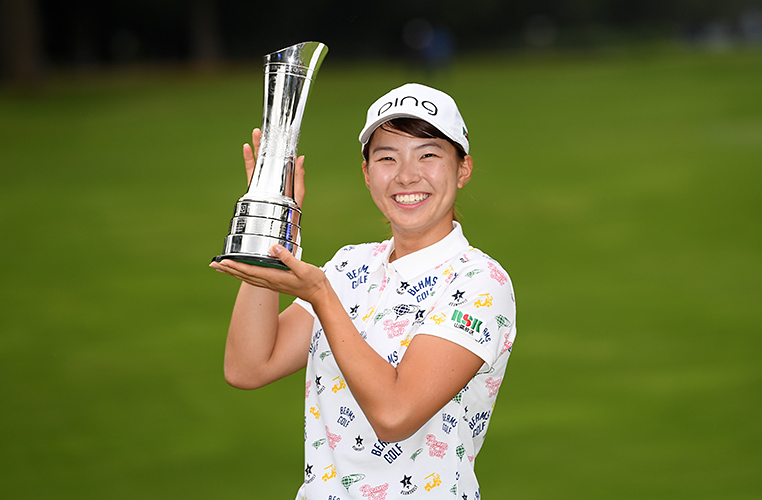 Fiona Hyslop, Scottish Government Cabinet Secretary for Economy, Fair Work and Culture, said, "Scotland is the home of golf and so it is fitting that we are on course to host golf's first Major of 2020, the AIG Women's British Open. This is only possible thanks to the dedication of The R&A in working with the Scottish Government and other partners to develop comprehensive plans to allow for an event of this stature to take place, set against the most challenging of circumstances.
"I'm especially pleased that we are able to support the return of female professional golf, underlining our commitment to equality across both sport and society. Ayrshire's magnificent coastline will present an outstanding backdrop for the Championship, providing inspiration not only for those watching and dreaming of Scotland worldwide but those here in Scotland who will be excited to see the return of major events and championship golf."
Nigel Huddleston, UK Sports Minister said, "It's fantastic news that the AIG Women's British Open will be going ahead this summer and broadcast to millions of fans around the world.
"Getting elite women's sports back safely remains a top priority – we're working hard to ensure we don't lose any of the great momentum that has built up in recent years."
The field will be comprised of the leading players from the Rolex Women's World Golf Rankings as well as recognising successful players from recent tournaments staged on the world's leading Tours. Pre-qualifying and Final Qualifying events for the Championship have unfortunately been cancelled based on health and safety advice.
The Championship will enforce strict health and safety protocols including the creation of a bio secure zone. Only personnel essential to the Championship's onsite operations, namely players, caddies, officials, and staging staff, will be inside the zone with their movements for the week limited to the golf course and designated secure hotel.
All personnel will be required to return a negative Covid-19 test from an authorised testing centre and will be subject to further daily temperature checks and rigorous protocols designed to maintain the integrity of the zone and the health of those within it.
The playing of the Championship is subject to the necessary approvals being secured. The R&A will continue to monitor the pandemic conditions and work closely with the Scottish and UK governments and the health authorities to ensure the Championship is staged safely.
LET CEO Alexandra Armas commented: "A tremendous amount of hard work has gone on behind the scenes to ensure that women's golf could return to Scotland and we would like to thank in particular the Scottish Government and VisitScotland, The R&A, IMG, Aberdeen Standard Investments, AIG, The Renaissance Club and Royal Troon for their efforts in ensuring that women's golf will be played at the highest level this summer. Our players are truly thrilled and immensely grateful to have the opportunity to go back to work and to showcase their skills on the biggest stage, in the Home of Golf."