Local South African amateur players were treated to a golf clinic by a number of LET professionals ahead of the Joburg Ladies Open this week. 
The six players, some of whom had never picked up a golf club before, were shown the ropes by a number of players, including Heather Macrae, Vani Kapoor and Sideri Vanova. 
Aramco Saudi Ladies International runner-up Kristyna Napoleaova was also on hand to give some tips to the newcomers, as well as 2020 VP Bank Swiss Ladies Open champion Amy Boulden. 
"Some of the women who came and did the clinic had never even played golf before, so it was really cool to give them a lesson and show them the basics," the Welsh star said.
"I gave a one-on-one lesson to one of the ladies and by the end of it she loved it and now she wants to take up the game which is all you can ask for.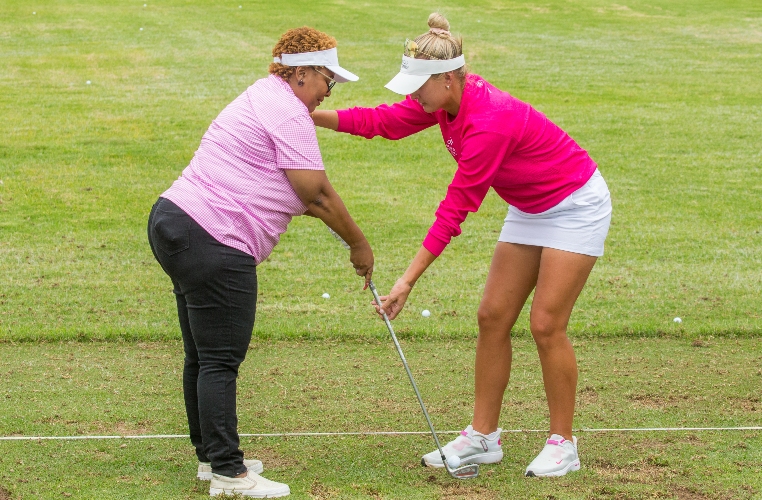 "She said she's going to bring her husband down next time – they're going to watch the tournament, and hopefully it will inspire her to take the game up properly."
South Africa is home to the majority of the continent's golf courses, with over 450 in use across the country, with more and more women taking up the game.
Part of that is down to the initiative from the Joburg Ladies Open, which has encouraged amateurs to get involved with the game and to inspire a generation.
Boulden was beaming after being able to pass on tips to an enthusiastic group in Johannesburg, and is keen to get more and more people into the sport around the world.
She continued: "It's great to teach the next generation, especially in this part of the world.
"It's nice to experience different cultures to show them what we do – we're very lucky that we get to travel the world to play golf – so if we can get more people to take up the game I think that's awesome."