Reigning Scottish Open champion Stacy Lewis is looking forward to taking on the challenges of Dumbarnie Links at the Trust Golf Women's Scottish Open this week.
The Ohio-born star knows exactly what it takes to emerge victorious from the unpredictable nature of the Scottish links courses – having lifted the trophy at The Renaissance Club in 2020.
In what was a nail-biting affair in North Berwick, Lewis kept her cool in a four-way play-off to see off Emily Kristine Pedersen, Cheyenne Knight and Azahara Muñoz to claim a 13th professional victory.
And as Lewis makes a bid to defend her title this week, the 36-year-old is looking forward to competing in Scotland once again.
"I love being here," she said. "I think that's what a lot of my success over here is – just a love of being here. The golf course is going to play different every day you see it. I love the creative side.
"I love that I can play it off of this ridge or I can hit this chip shot and it's going to bounce left and get on the green and go right. I love how much more creative you can be here, and I think just my toughness, you have to be tough here.
"You're going to play on the elements at some point and you have to love it. So it just kind of all suits me and my personality, I guess."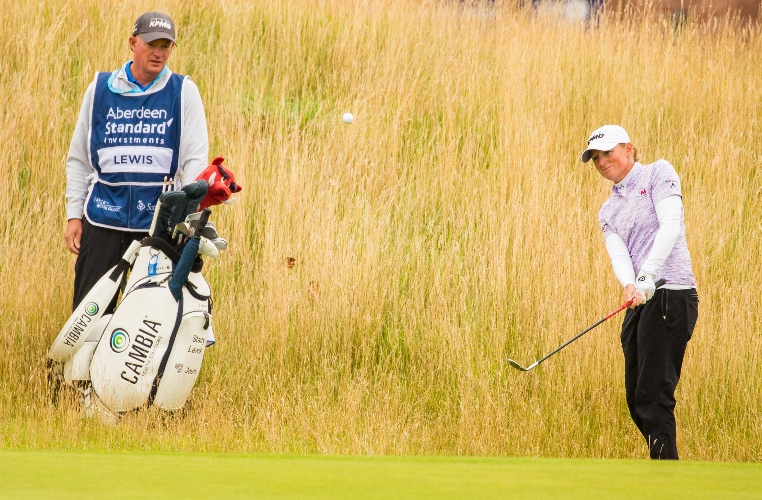 Lewis is one of a number of players in the field this week who is in contention for a place in the 2021 Solheim Cup, with USA team captain Pat Hurst just weeks away from naming her team for the prestigious event.
She currently sits 12th in the USA Solheim Cup rankings, and with this year's competition held at the Inverness Club in her hometown of Toledo, Ohio, she is eager to put in a good showing in Scotland to earn herself a Solheim Cup spot for the fifth time in her career.
"I've been trending in the right direction this summer and really looking forward to Solheim in the next month, that's really kind of been on the back of my mind for a long time," Lewis continued.
"What I really want is to play in Toledo, I really do. With the way things went in Scotland for me, and being with Marathon now for a few years and in Toledo where I was born, where I have a ton of family; it would really mean a lot to be on that team."
A number of players will be competing at Dumbarnie Links having arrived straight from the Olympic Games in Tokyo, where World No.1 Nelly Korda took the gold medal.
Mone Inami of Japan finished second in her home country, while Lydia Ko claimed a bronze medal for New Zealand after a pulsating play-off at Kasumigaseki Country Club.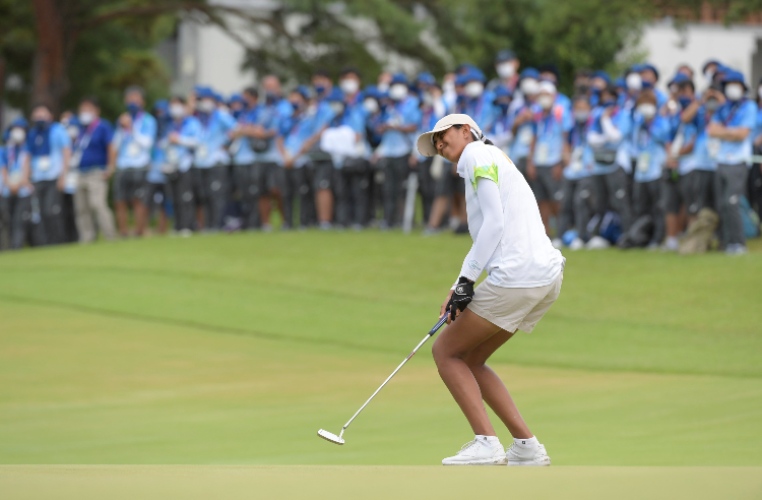 Another star who performed admirably in Japan was India's Aditi Ashok, who narrowly missed out on a medal after finishing the week on -15, and just one shot off the podium places.
That stellar showing grabbed the attention of her homeland, with the Indian population gripped to the action as their compatriot ran her competitors close in the Land of the Rising Sun.
Ashok even received a congratulatory Tweet from Indian Prime Minister Narendra Modi following her fourth-placed finish, and hopes her showing will continue to raise the profile of the game back at home.
"I think it's been amazing, the amount of people that have shown support and tuned into the last day and even the third day because people weren't really going to, people don't really watch a lot of golf in India," Ashok said.
"So to have so many people tune in was amazing and I'm thankful for the support, with big superstars in sports in India Tweeting about it and the prime minister and president Tweeting about it, it was awesome and cool to see that my performance at the Olympics had such a big effect on golf in India.
"It shows how much golf in the Olympics can grow the sport, especially in India where the population is huge, but the golf community is very small.
"So to make that community bigger and introduce kids to the sport or even have kids or people curious about golf, and maybe want to try it, that itself is amazing and see it on social media was amazing."
But despite her impressive play in Japan, the Indian star knows she will have to be on top of her game once again at Dumbarnie Links, and acclimatise to the surroundings as soon as possible.
She said: "The thing about golf, no matter what you did last week, it's a new week whether you played bad or you played good. It's a fresh opportunity and everyone is trying to prepare and learn the course and get ready by Thursday.
"That's all I'm trying to do. I've obviously not had the best season on the LPGA so far. I had a couple of good finishes but nothing really spectacular. I'm hoping last week's confidence can kind of seep into my performances until the end of the year."
This week also sees Minjee Lee compete on tour for the first time since claiming a maiden Major success at The Amundi Evian Championship in July, and the Australian is looking forward to teeing up in Fife.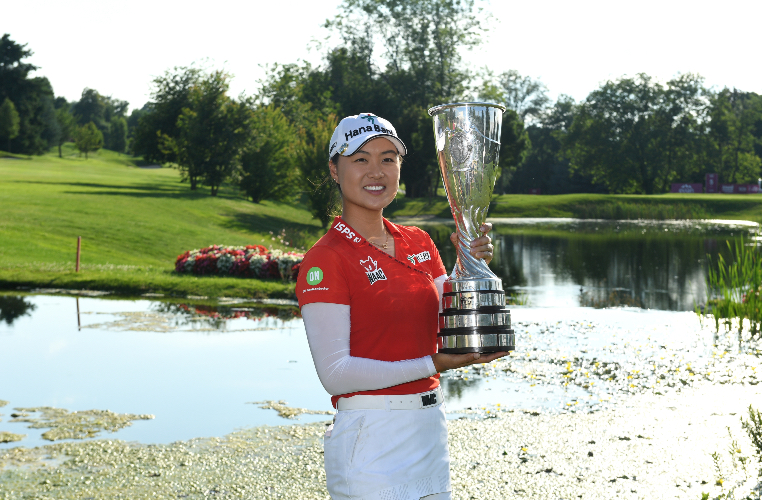 There is also the chance of a unique family double, as Lee will be looking to follow in the footsteps of brother Min Woo, after her younger sibling took the spoils in the men's Scottish Open earlier in the year to claim a second European Tour title.
"It would be cool if we could both pull it off – and if I could pull off The Scottish Open victory," she said.
"It's just really calm and peaceful, so I really like it even though it gets windy and rainy, I just really like the challenge of playing links golf. I'm always just glad to be here.
"There are some fun holes. Maybe some of the holes will be reachable. Some of the par 5s you can get on in two. I think there's a great mix of holes so I think it will just be a good tournament course."
There will be a number of LET Order of Merit winners teeing off this week, with Lee-Anne Pace (2010), Charley Hull (2014), Beth Allen (2016) and Georgia Hall (2017, 2018) all in the field.
Emily Kristine Pedersen (2020) and Esther Henseleit (2019) will also feature in Dumbarnie, as well as 2012 winner Carlota Ciganda – while current Race to Costa Del Sol leader Atthaya Thitikul is also in the field.
Sophia Popov and Austin Ernst – who both sit inside the top 30 of the Rolex Women's World Golf Rankings heading into the week – will be looking to put in a strong performance in Scotland, with the field of 144 competing for the purse of USD $1,500,000 over 72 holes.
Follow all the action on @LETGolf on Instagram and Twitter and Ladies European Tour on Facebook – #RaiseOurGame #BringTheEnergy #RaceToCostaDelSol.