Lucie Malchirand booked her place in the LET history books at the weekend by winning an LET tournament as an amateur.
The 18-year-old joined the likes of Stephanie Kyriacou, Atthaya Thitikul, Lydia Ko and Caroline Masson by triumphing by one shot at Golf Club Margara.
Malchirand received an invite to the Ladies Italian Open and came into the tournament in good form having won the 91st Portuguese International Ladies' Amateur Championship two weeks ago.
The teenage sensation recorded rounds of 66, 71, and 72 to clinch her first win on the LET and Malchirand was stunned by her performance.
"I feel so excited. It was an amazing day, and everything was just perfect. There were a lot of ups and downs, the day was more stressful than ever, but it was a great day," she said.
"It's amazing! I came here by invitation, and I thought I'll see how I can play, I'll see how the girls play and what it looks like to play on the LET. I'm just so surprised – it's so nice!"
Having found success on the LET, Malchirand faces the question of whether to turn professional but the 18-year-old believes she will do so when the time is right.
She added: "That's the question! I'm still questioning myself. I think I'm going to wait until I'm ready for it. It might be this year; it might be next year or the year after. We'll see. We have time."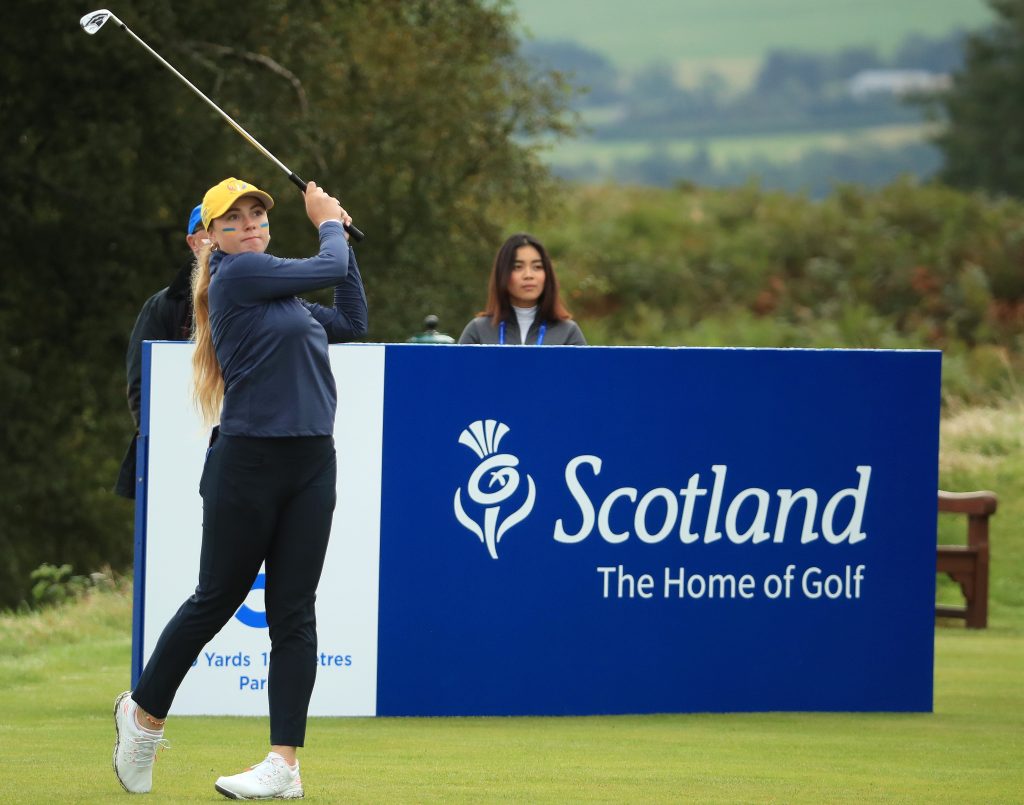 In 2019, Malchirand was part of Team Europe at the PING Junior Solheim Cup which took place at Gleneagles.
Despite coming out on the wrong side of the result – Team USA won 13-11 – Malchirand fondly remembers her time in Scotland.
"I think Solheim Cup was one of the most beautiful experiences of my life," she said. "It was so nice to play there. Firstly, playing the tournament against the USA girls was so nice and interesting – it was a great experience.
"But then to watch the professionals play, I will always remember the last putt of Suzann Pettersen – it was amazing! It was a great experience, seeing how they play and how they think about the shots."
During the Ladies Italian Open, Malchirand was grouped with Pia Babnik, who was also part of Team Europe in 2019, while another member of the team Italian amateur Alessia Nobilio also played at Margara.
"I played with Pia [Babnik], she was there too and Alessia [Nobilio] is one of my best friends. It was so nice to meet new international people during the PJSC. You improve your English, and you meet new people," she explained.
The Frenchwoman still has the opportunity to play at the 2021 edition of the PING Junior Solheim Cup and admits the tournament is on her mind.
Malchirand added: "It was one of the best experiences of my life, so if I could do it again that would be so nice and I'm waiting for it so much."