Starting off your professional career with a victory is everyone's dream but last year it was a reality for Alice Hewson.
The 23-year-old claimed a stunning win at the Investec South African Women's Open on her first start as a rookie member of the Ladies European Tour.
On the final day at Westlake Golf Club, Hewson came from three strokes behind the overnight leader, Olivia Cowan, to win by a shot.
But that was the last event the rookie would play in until the ASI Ladies Scottish Open in August as the COVID-19 pandemic stopped professional sport.
Reflecting on how she felt heading into that final day, which saw her make a charge up the leaderboard, Hewson was unaware she had a chance of winning until the final two holes.
"I was really relaxed going into the final day," Hewson explained. "I had a decent amount of ground to make up throughout the course of the round, but I felt really confident. I had played well in round one and two, felt I was putting well, which is always really helpful at that course, and I just wanted to stick to my game plan. It wasn't really until the final two holes that I knew I was in the lead or near the lead. At first, I felt an awful lot of pressure when I saw my name up at the top, but I quickly realised no-one expects a rookie to win – especially not in their first ever tournament – so I had no real pressure which was a great feeling. I had no idea that last hole and that final putt was to win. It was an incredible experience and really a confidence boost to know I could handle that pressure coming down the stretch."
After returning home to the UK, the Berkhamsted native relished the opportunity to spend time with her family which in a usual year wouldn't have happened.
And as the UK went into lockdown, Hewson made sure to take the enforced break in her stride and reflect on the success of that week.
"It was really bittersweet! Coming off the high of winning South Africa was such an incredible feeling and to have the opportunity to spend that time with my family, which I wouldn't normally have because I'd go off to another event," she said. "To have that time to reflect on the week, really take in all the positives from it – that was a really good opportunity and obviously a rare one. At the same time there was so much uncertainty around the whole pandemic and what was going to happen."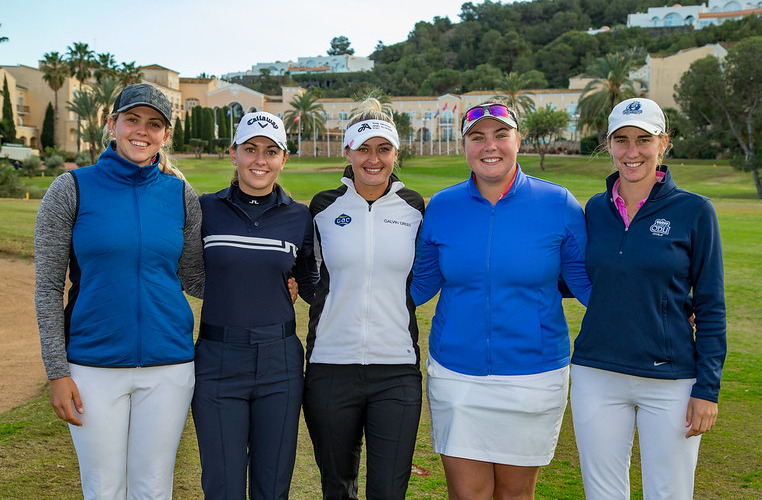 The Clemson University graduate turned professional in September 2019 and then finished fifth at LET Q-School the following January to secure her card for the Tour.
And despite 2020 turning out different to what she had imagined, when tournaments restarted Hewson said she was living the dream.
She explained: "It really has been incredible this first year. It's been a little bit different to what we expected but I've still had so many incredible opportunities and experiences throughout the year. I feel I played in some of the best events that we have on the schedule. I was able to go to Dubai and to be in that first group of ladies to go to Saudi Arabia to play. I was able to play my first major as a professional and that's something that a few years ago I could only dream of. That's something I've been working towards for years and years and for that to finally be a reality is a great feeling and I'm enjoying every step of it."
The LET announced a record-breaking 2021 schedule last month which sees 27 events in 19 countries, as well as the Solheim Cup and the Summer Olympics.
Nine new events have been introduced including The Aramco Team Series which sees four events taking place in New York, London, Singapore and King Abdullah Economic City (near Jeddah).
While the Scandinavian Mixed Hosted by Henrik & Annika in Sweden and the ISPS Handa World Invitational presented by Modest! Golf in Northern Ireland sees male and female players competing for the same prize funds and Hewson is looking forward to getting stuck in to the 'jam-packed' schedule.
"I think this season is going to be so exciting," the 23-year-old said. "We have so many new events and new opportunities all around the world. I think The Aramco Team Series each event at a million-dollar purse is going to be such an amazing experience. I've never been to Singapore before, so I'm really looking forward to going there and it's taking the LET to New York! I think that's going to be such a great initiative. There are so many different, incredible opportunities throughout the entire year and it's going to be jam-packed too which is going to be great. As soon as we get going in May, we're going to be on the road non-stop until November. I think the joint events are really key to the growth of the women's game, to get us in front of different audiences and to prove to the world just how good women's golf is. Having the stage with the men at those two events is such a good opportunity and exciting for the game."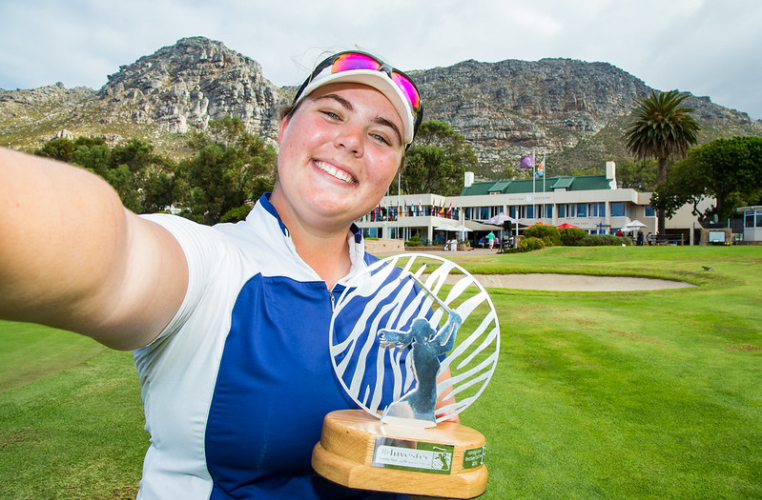 The season is due to get underway in South Africa from May 13-16 and the English star wants to cherish every moment of trying to defend her crown.
Hewson added: "I'm exceptionally excited to head back to South Africa, it's an opportunity I'm never going to have again. You never get to defend your first tournament win more than once, it's something that I'm going to try and enjoy every moment while I'm there and try to do what I did last year!"