As part of the LET's 2019 Rookie Orientation Programme, a workshop in public speaking was organised in the Municipality Hall of Puidoux Community just next to Lavaux Golf Club in Switzerland.
The workshop led by Maria Wilhelmsson from VoxImpact provided all LET Rookies playing in the Lavaux Ladies Championship with inspirational information and advice on public speaking and this was followed by some practice and interaction between the players. The players learned what a positive consequence good communication skills can make to a situation and they practiced the five C's – Confidence, Connection, Centering, Clarity and Contrast – in order to learn how to connect in an authentic way and inspire others.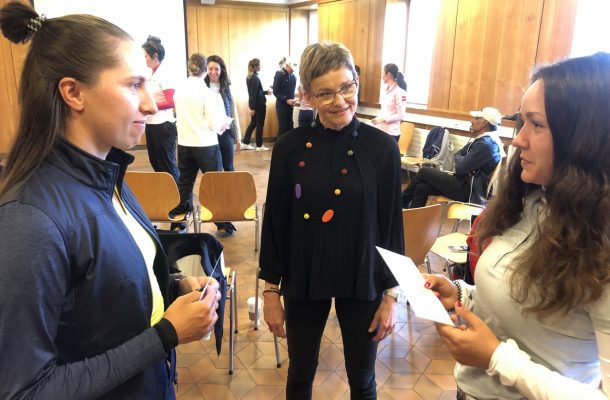 After the workshop, Astha Madan from India commented: "First of all thank you to the LET and Maria for organising this session for us, which was very insightful. Public speaking is important for our general development and also as athletes and women in business. Learning about public speaking is something different compared to what we are doing in general and it will help us in all areas of our life. All five C's are important and it is really good if we can embody these in our own personal development as well as when we represent the LET. It will create a better environment for us both at events and outside the event."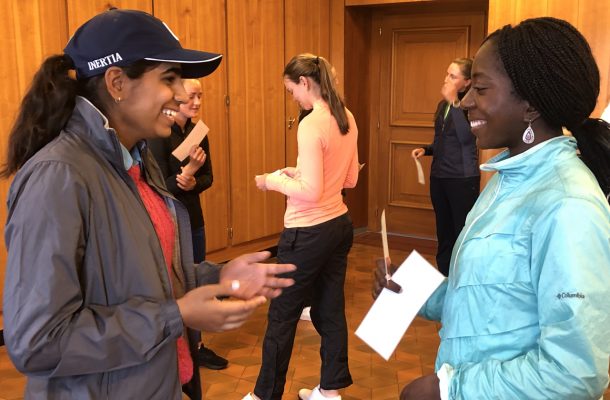 Eva-Lotta Stromlid from the LET Development Department said: "It is great to see all the LET rookies in the room together talking and learning important topics that will help them in their golf career and to grow as people. Not only did they learn the key elements of public speaking, it is also important for us that we get these moments where we meet up, get an understanding of players' needs, understand how they feel and discuss how we can work together to increase the interest in women's golf."
More Rookie training sessions with an emphasis on personal development will be taking place at future events to support those who joined the LET at the beginning of the year and to prepare them for long and successful careers as touring professionals.
For more information about VoxImpact: www.voximpact.com