Norway's Marianne Skarpnord secured victory through a playoff at the inaugural edition of the Aramco Team Series – London.
After opening with a round of 73, the Norwegian found her form at Centurion Club firing a 65 (-8) on day two and finishing with a 68 to put herself in the playoff.
Skarpnord then went head-to-head with Thailand's Atthaya Thitikul, who went on to with the 2021 Race to Costa del Sol, and it was the Norwegian who was victorious after two holes.
But when she finished her final round, the multiple LET winner had no idea of her position in the field and was surprised when told she was in the playoff.
"Last year was a great week and we did great," said the five-time LET winner. "We finished second in the team event, and I ended up winning.
"When Davide [Lantos] came up to me when I finished on 18 and he said it was a playoff, my first thought was 'why are you telling me?' and then I realised I was in it!
"Beating Atthaya [Thitikul], we saw what she did last year, so that was a confidence booster doing that and I'm really excited to be going back."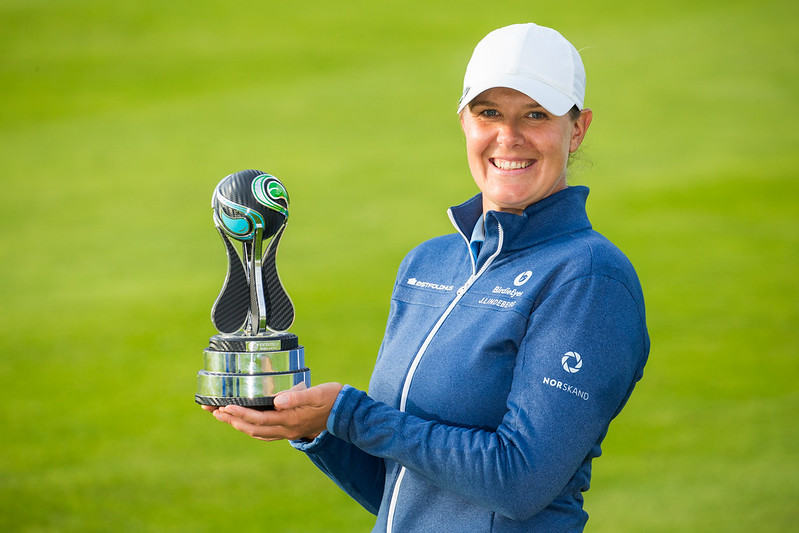 The result last year kickstarted Skarpnord's year and with three other top-10 finishes, she ended the season seventh of the Race to Costa del Sol.
So far in 2022, Skarpnord has made seven cuts with her best individual finish of T17 coming at the Aramco Team Series – Bangkok.
And after a solid week at the Volvo Car Scandinavian Mixed, the 36-year-old hopes to rediscover her form of last year at Centurion Club.
"At Scandinavian Mixed, my game has got a little bit better," she continued. "So, I feel I have a chance to play well and hopefully we'll have a good team and some fun! I'm not 100% yet with my game, but I'm getting closer, so I'm excited."
Skarpnord is one of the captains this week at the London event and has been preparing by looking at the statistics of players in the field.
With the team event, having players in your team who can make birdies is the key and the defending champion is hoping to pick someone who fits the bill.
She added: "I'm a captain, my goal next week is to pick someone who has really good birdie stats. I'm going to look at those stats and see who is making a high number of birdies, and then hopefully I'll get a good third player and amateur and by Saturday we will be in the mix."
Follow all the action on @LETGolf on Instagram and Twitter and Ladies European Tour on Facebook and YouTube – #RaiseOurGame #BringTheEnergy.