Carlota Ciganda and Ana Peláez Trivino have both won at home on the Ladies European Tour (LET) in 2022 and the duo are gearing up for the next Spanish tournament – the Aramco Team Series – Sotogrande.
Last month, Ciganda clinched her sixth LET title at the 2022 Estrella Damm Ladies Open Presented by Catalunya just six months after winning her fifth at the season-ending Andalucía Costa del Sol Open de España.
And the Solheim Cup star is relishing another opportunity to play at home in the Aramco Team Series – Sotogrande at La Reserva Club de Sotogrande.
"I love playing in Spain," she said. "It's my home country, I really like playing and competing here. It's a great course here this week in La Reserva.
"I'm just happy to be here. I will have family and friends coming, so it's always good fun and I have good nights, late dinners, and I really enjoy doing that. It's always going to be a pretty good week for me when I play in Spain.
"I love when I see Spanish players, and there are a few on the Ladies European Tour. I wish we had a few more on the LPGA, but it's always great to see them and play with them. I just want the best for them. I want Spanish golf to keep growing, and I think this is a great event for that."
The Aramco Team Series – Sotogrande will see an individual 54-hole stroke play tournament take place alongside a 36-hole Team event with each tournament having a prize pool of USD $500,000.
At yesterday's draft, Ciganda picked LET rookie and fellow Spaniard Elena Hualde while the third professional in the team is Spain's Laura Gomez Ruiz.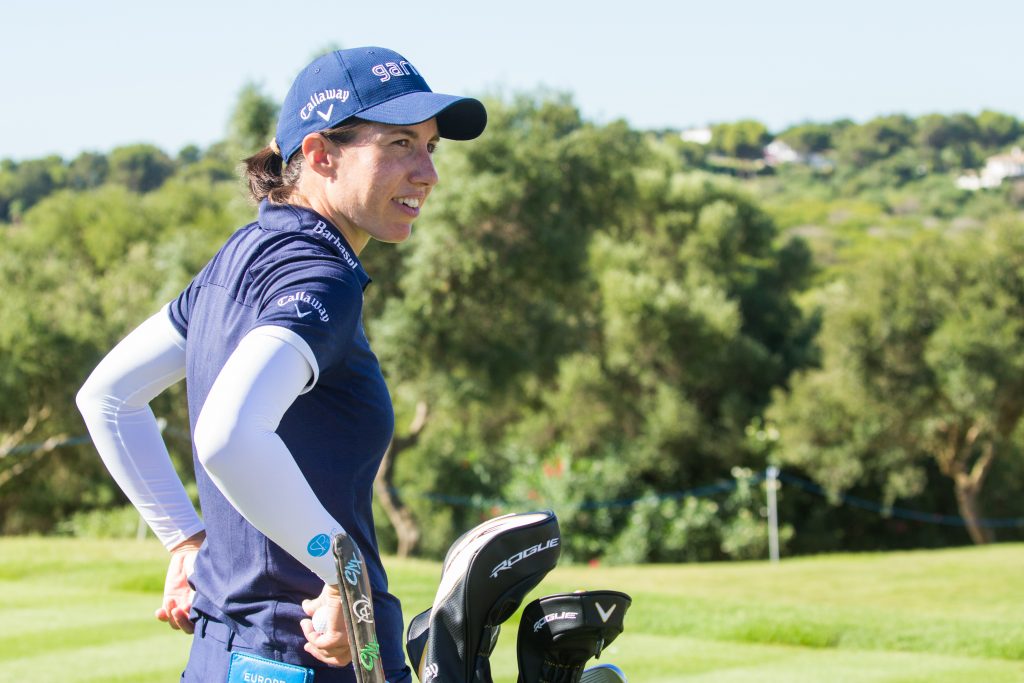 Having a good time and being able to work hard on the golf course is important to the Spanish star, who is 12th in the Race to Costa del Sol, and she hopes her team will bring those two things with them.
"When I play with the team, I think it's very important to fight and to have fun," said Ciganda, who is 39th in the Rolex Women's World Golf Rankings.
"We play so many times and I just fight until the end. With my partners, it is important to have fun first and then to fight, give everything and just have a good time out there."
Another Spaniard in the field is Peláez, who made her professional debut at this tournament in 2021, and has since notched up her first LET win with victory at the Comunidad De Madrid Ladies Open in May.
The 24-year-old has had two further top-10 and two top-15 finishes since her win and sits 13th in the Race to Costa del Sol.
With one year as a professional under her belt, Peláez is enjoying the process and believes she has grown as a player.
"It feels special," she said. "It's not that I haven't realised, but someone said to me you're back to where it all started, and I thought oh that's right! I'm very excited to be here.
"I definitely feel different as a player here than my first time, so hopefully I can enjoy it in a different way. The last year has been a learning process and hopefully it will be like that my whole career. I feel like I have definitely grown so much as a player, learning what it is important and what is not.
"It's been really fun; I love competing and playing on the LET. I have surrounded myself with good players and I have loved it. Hopefully I can achieve this for the rest of my golf career."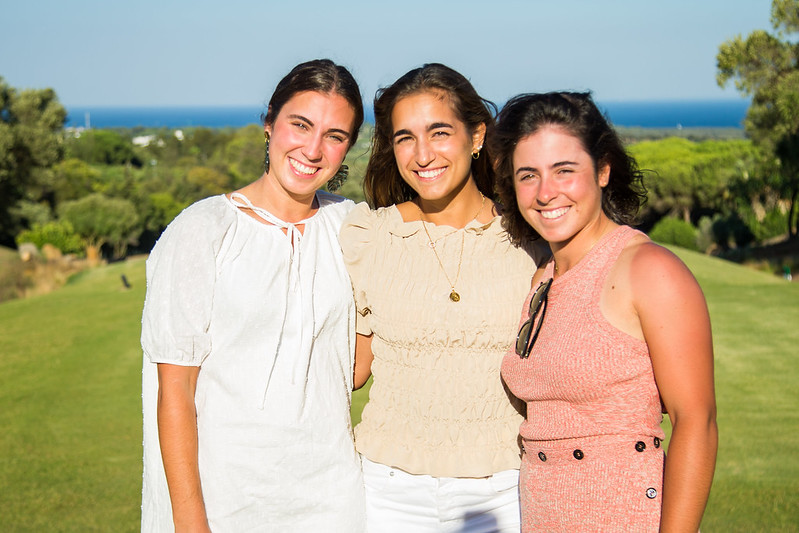 Peláez picked fellow Spaniard Maria Hernandez to be part of her team and they are also joined by England's Cloe Frankish.
The LET rookie knows it will be challenging playing at La Reserva, but she hopes her team will bring lots of energy throughout the week.
She explained: "It is a very hilly golf course, it is going to be hot and windy, so drinking lots of water will be important and keeping the mindset on one shot at a time will probably help to not stress to much or waste too much energy as we need to save it.
"I picked Maria [Hernandez] because we get along pretty well, and I thought about picking her at the Aramco Team Series – London. I wanted to have her in the team, and I think she will bring the energy this week, and I think Cloe [Frankish] will do that too. I'm looking forward to those two days with them and the amateur as well."
Follow all the action on @LETGolf on Instagram and Twitter and Ladies European Tour on Facebook and YouTube – #RaiseOurGame #BringTheEnergy