2017 Ladies European Tour Rookie of the Year, Camille Chevalier, partners with GEO Foundation and becomes a Sustainable Golf Champion helping raise awareness and encouraging action across the sport
Two-time Major champion Suzann Pettersen became a GEO Sustainable Golf Champion last year
The Ladies European Tour hosted a webinar about LET Celebrating the Green, presented by Dow on Thursday 29 April
Ladies European Tour player Camille Chevalier has become a Sustainable Golf Champion – partnering with the non-profit GEO Foundation to help support the group's mission to advance sustainability in and through golf.
The move follows in the footsteps of nine-time Solheim Cup player Suzann Pettersen and represents another significant step forward in building a community of credible champions across the sector.
As part of this network, Camille will work closely with GEO Foundation to promote and celebrate the positive impacts golf has on nature and people, as well as encouraging further action on key issues such as pollution prevention, resource efficiency and climate change.
In addition, all activities will be closely aligned to the LET sustainability initiative – Celebrating the Green, presented by Dow, which was launched last year and aims to showcase environmental, climate and community action across women's golf and celebrate sustainable activities stemming from players, tournaments, venues and partners.
The LET hosted a webinar on Thursday 29 April to allow LET and LETAS members to listen and learn more about the sustainability initiative. One major focus will be the gathering and promoting of credible stories and example from across the LET community, which will span a range of issues directly related to fostering nature, conserving water, energy and materials, engaging communities and taking climate action – all of which are closely aligned to the United Nations 'Global Goals for Sustainable Development'.
The LET's Green Partner, the GEO Foundation for Sustainable Golf, provided information to members about how they could get more involved with the initiative and Dow Ambassador and Sustainable Golf Champion, Suzann Pettersen was on hand in the webinar to share her knowledge and expertise, after she became the first professional golfer to become a GEO Sustainable Golf Champion in October last year.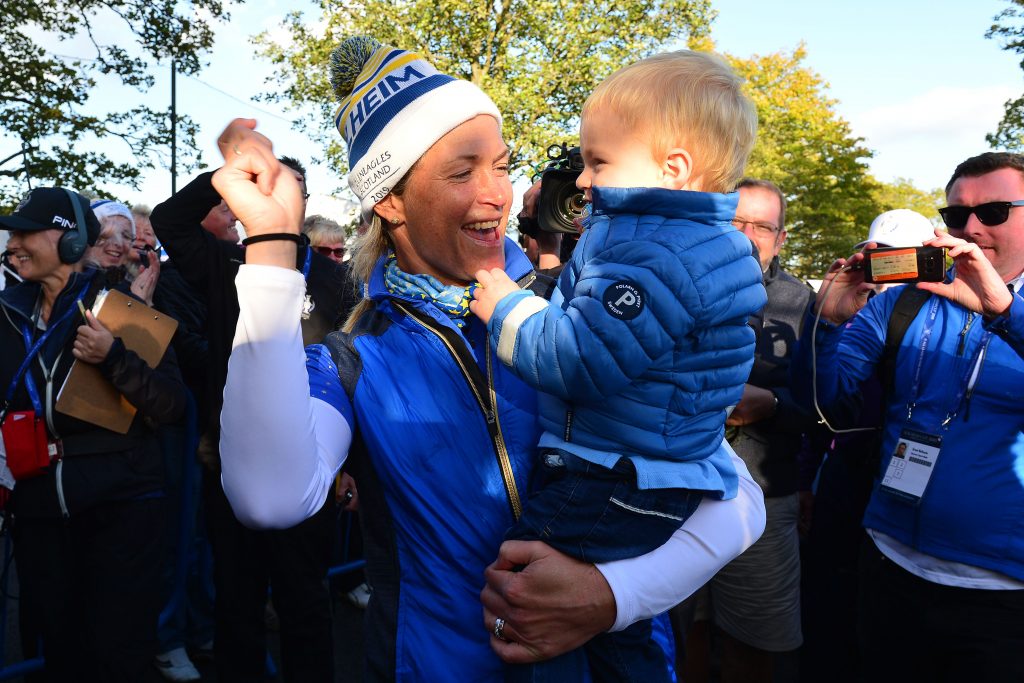 Suzann commented: "I am eager to help advance the growing movement in sustainability and golf around the world. I want to help make a difference – to benefit the environment and society, and help golf to grow and thrive in the decades ahead."
Talking about her new role, Camille, who won the Hero Women's Indian Open in her first season on the LET said: "I have always had a special relationship with nature and the outdoors – one of the main reasons I have loved golf is because it takes place in beautiful environments. My interest naturally evolved towards the preservation and protection of nature as I grew up during a period of increasing awareness of the impacts of climate change, plastic pollution, biodiversity loss and the need to live more sustainably.
"It is important golfers look around them when they play. They can marvel at landscapes and wildlife that can be found on the course – to be amazed is already a first form of action to protect the ecosystem. By keeping this close contact with nature we become aware of its need for protection. I am excited about working with the GEO Foundation, exploring how I can live, work and play more sustainably and help celebrate all the good things that are happening in golf for nature and people."
Emma Allerton, Commercial Director at the Ladies European Tour added: "As an organisation, the LET is also seeking to demonstrate leadership in sustainability and climate action through our 'Celebrating the Green' initiative, working with the GEO Foundation and Dow as we develop our plans. This initiative will provide Camille with a wonderful platform to help raise awareness of some of the issues and the solutions throughout golf and inspire her fans around the world.  We are incredibly grateful to all involved and thank Suzann and the GEO Foundation again for their valued contribution to yesterday's webinar. Sustainability requires a big team effort and we welcome others across the LET community to join and take action."
For more information about how to get involved with LET Celebrating the Green, presented by Dow visit our website HERE.