Aaron Banks is a busy man most of the time keeping the renowned Bonville Golf Resort Course in fantastic condition, but over the next couple of weeks, his life is going to get a whole lot busier.
Banks and his crew are putting the final touches to the course in preparation for the Geoff King Motors Australian Ladies Classic which begins next Thursday, and he expects the course to be at it's best.
"We have had one or two issues," Banks grinned. "400mm of rain in the last four days does that."
"The course drains incredibly well though, and we are already out mowing the tees and greens.
"The rough will be 51mm and the greens should be excellent."
As part of the effort to get the course in such pristine condition for the tournament, Bank's team of 21 swells by nine. Five former staff who are working at other courses and another four from the Pacific Bay Resort called in to lend a hand.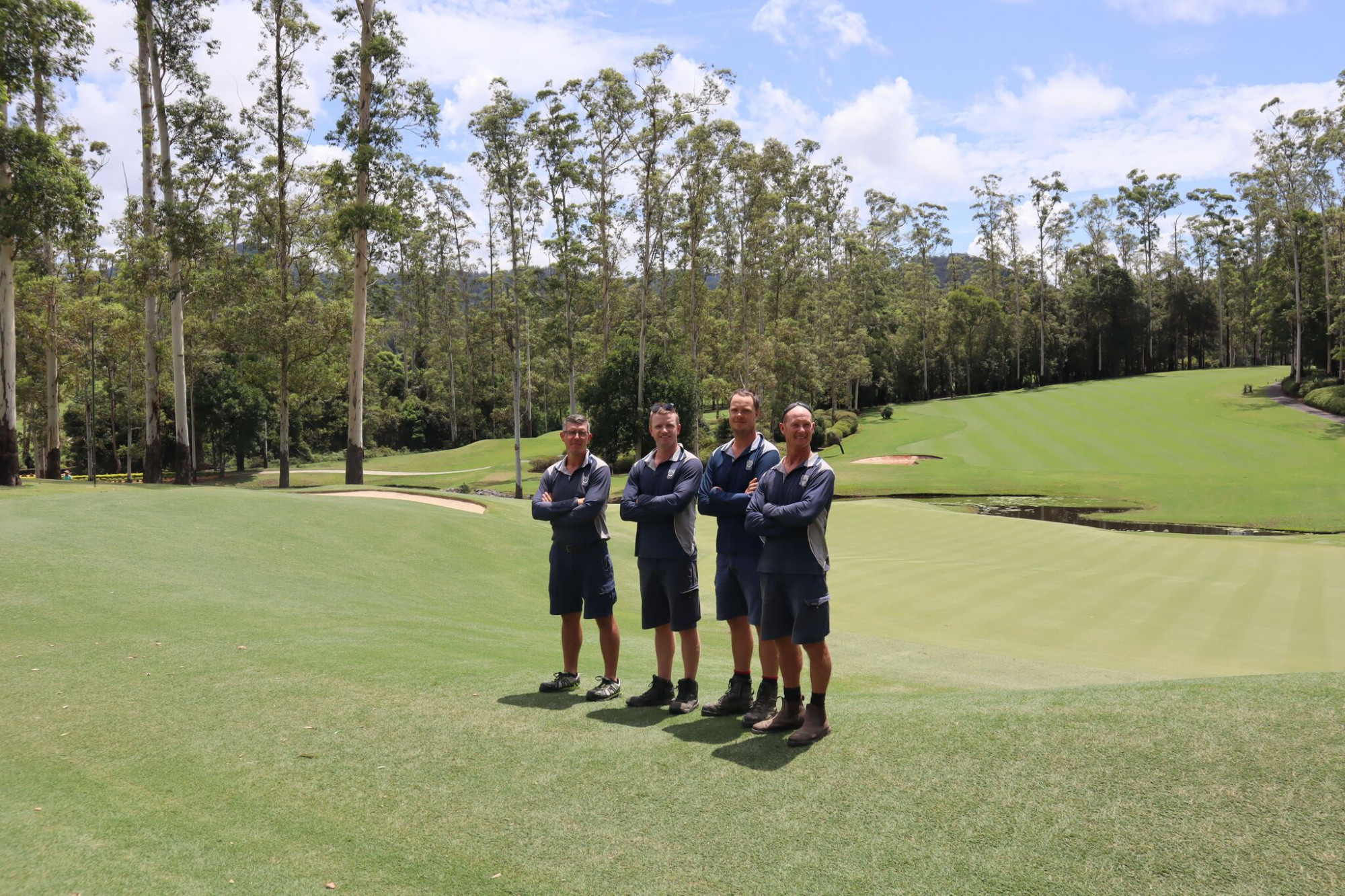 "A lot of my old staff who are working at other courses around the region come back to help out, they get a kick out of it."
As for his own satisfaction, Banks admitted seeing the games' best compete on a layout which was prepared by his crew was a real thrill.
"It's what every 'Super' strives for; to see top-quality golf played on your golf course.
"If you're not getting some kind of kick out of it, well you're in the wrong profession," he added.
With the tournament week beginning for the greens crew in earnest this weekend, Banks said by next Sunday the team will be ready for a quiet celebratory beer.
"There will be one or two beers consumed afterwards, for sure. The boys usually come out to watch some of the play and enjoy a bit of what they have done for the week," Banks smiled.
The Geoff King Motors Australian Ladies Classic – Bonville will take place at the Bonville Golf Resort form Feb 20th to 23rd 2020. for more information please visit www.ausladiesclassic.com.au