Atthaya Thitikul is eager to extend her advantage at the top of the Race to Costa del Sol leaderboard with another strong performance at the Creekhouse Ladies Open this week.
The 18-year-old has sat atop the standings for the past seven weeks since climbing to the summit with her second-placed finish in the Aramco Team Series – London back in July – and isn't going to give up that spot without a fight.
With nine top-ten finishes to her name already this season, Thitikul has been consistently in the hunt for silverware this year, and after a T6 finish at the Didriksons Skafto Open last week, she is looking to continue her good run of form in the second of two successive Swedish events.
And despite facing fierce competition from Steph Kyriacou and Sanna Nuutinen at the top of the standings with nine events remaining in the 2021 season, the Thai star is not letting the distractions of competition stop her from producing her best golf on the course.
"Last week the winds were so strong, but this week hopefully it's not so bad. I like this course, I prefer this sort of place to the Links courses, but I still played well in the Scottish open and AIG Women's Open as well," she said.
"When I go out on course I go out and just focus on myself, not that I have to beat her or beat everyone, I just have to be myself and that's enough.
"I have a lot to improve on still, but my results have been good so far, but I still have to work on my short game – my putting and chipping."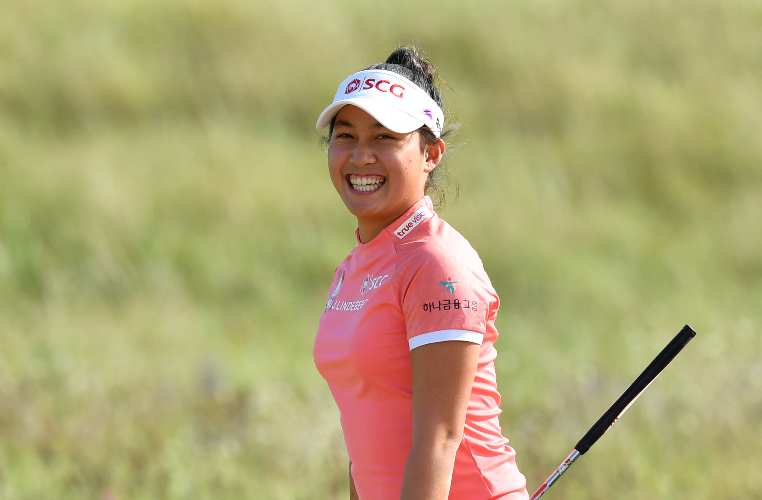 After a tricky first round in treacherous conditions last week, Thitikul turned it around on Saturday and Sunday on the Swedish west coast to eventually climb into the top ten on the final day, and showcasing her ability to adapt to her surroundings.
That adaptability has seen the 2021 Tipsport Czech Ladies Open champion rise to the top in the majority of events she has entered this season, with the flag of her home nation a constant theme on leaderboards throughout the year.
And with the hopes of her country on her shoulders when she competes, the teenage sensation admits the expectations of her compatriots can be hard to live up to at times.
Thitikul continued: "I know I'm number one right now, and lots of people in Thailand expect me to win everything, so of course I feel the pressure, but if you can pass this and you can handle it, it will be good for the future.
"There's been lots of pressure for me since I was an amateur, and I have struggled with it at times, but I can handle it better now, and that will help me deal with pressure in the future."
Another star vying for supremacy this week is Aditi Ashok, who produced just one bogey in her last two rounds in Skafto to skyrocket up the standings to share tenth spot last time out.
The Indian talent has been riding the crest of a wave since a fourth-place finish in the Olympic Games earlier in the month and is looking to take some of the golf she has produced in the past few weeks into the upcoming event.
"The Olympics did a lot for my confidence because I haven't had such a low finish in a while, so it's good for me to know I can compete at that level and I know my game is pretty much there right now, it's just about putting good rounds together and keeping that standard," Ashok said.
"It's my first time in Sweden so I'm enjoying it so far. The top ten last week was good, I had a rough start on the Friday when I shot three-over, but I worked my way back up.
"Hopefully I can eliminate that bit this week and I can start with the bogey-free golf that I played the last two days in Skafto."
There will be 25 Swedish players competing this week who will all be hoping to impress the home crowd and trying to claim a memorable victory on home soil.
If last week's event in Skafto is anything to go by, there will be plenty of blue and yellow on the leaderboard throughout the week in Kristianstad – with four Swedes making the top ten in the previous tournament.
The highest finisher of the lot was Linn Grant, with the 22-year-old firing a final round score of 62 (-7) to put herself within a whisker of victory on her professional debut – finishing just one shot behind winner Pauline Roussin Bouchard.
And the mere smell of success has made Grant hungry for even more battles at the top in the future, as the 2017 Ping junior Solheim Cup player got life on Tour off to a remarkable start last time out.
"I feel good, I'm happy that we're still in Sweden and I'm not too far from home, so it's been a nice start to professional life. Even though it's a new path I'm taking it's still the same game – I still do the same thing and not think about it too much and play the same golf," Grant said.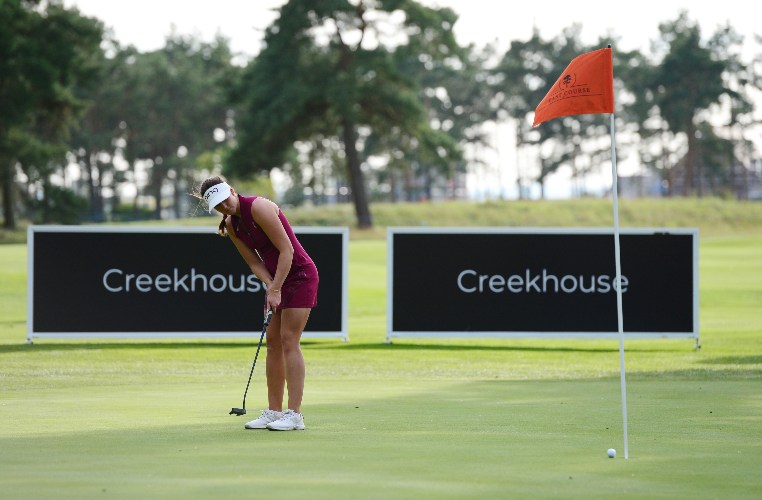 "Every week is different, and this week could be better or worse – you never know – it's all about how I take the course on and let's see how far I go.
"This course is really pretty, I was here ten days ago to play before and I think it's so beautiful. I think it's the perfect place to have an LET event and I'm really looking forward to going out to play."
Elsewhere, home favourites Caroline Hedwall and Linda Wessberg will be looking to play well on home turf, as well as fellow Swedes Jenny Haglund and former Major winner Pernilla Lindberg.
Marianne Skarpnord will also be in search of her second victory of the season after taking the spoils in the Aramco Team Series – London earlier in the year, while Nicole Broch Estrup knows exactly what it takes to win in Sweden, having done so in the Helsingborg Open back in 2015.
Follow all the action on @LETGolf on Instagram and Twitter and Ladies European Tour on Facebook – #RaiseOurGame #creekhouseladiesopen #RaceToCostaDelSol.