It has been a solid season thus far for Scotland's Michele Thomson, who sits 16th in the 2022 Race to Costa del Sol.
Three top-10 finishes alongside two additional top-15 finishes has put the Scot in a great position with the final part of the season to come.
And Thomson, who hails from Aberdeen, hopes that with her consistency she will soon be part of the winner's circle.
"I'm happy with how my season is going so far, I think I've had a pretty steady start and I'm just doing everything I can to get better," she said. "Hopefully the results will continue, and a win is only around the corner. 
"The strongest part of my game has been my iron play. I've struggled over the last few weeks on wedge play, so I've been dialling that in."
With the LET having such a strong season with 34 events on the schedule, the Scot has played in 16 events and recently had some time off.
After finishing T12 at the Estrella Damm Ladies Open, Thomson put down her golf clubs and enjoyed herself in Barcelona before heading back home to prepare for her next stint on the road.
"I stayed on an extra few days for a nice holiday and some site seeing in Barcelona after my last event in Sitges," she continued. "The season has been pretty hectic so far, so I deserved a little break with no clubs.
"I've had a really nice week at home catching up with my coach Spencer Henderson and physio Aimee Clark at Spear. It's just nice to get things back on track and they have helped me do that before the next few weeks. 
"I'm lucky enough to be surrounded by amazing links golf courses in Aberdeen, so I've played Murcar Links and Royal Aberdeen to prepare for the next few weeks ahead."
Thomson is one of five Scots who will tee it up at Dundonald Links from 28-31 July for the Trust Golf Women's Scottish Open and it is a welcome return to links golf.
She added: "I always love playing in Scotland, it's really nice playing in front of family and friends and you always feel like the crowd are right behind you. I love links golf and using my imagination to play different shots. 
"It's been a while since I've played Dundonald but I'm excited to see how they are going to set the course up. I'm expecting the weather conditions to be quite tough and a challenge for us all."
While fellow Scot Louise Duncan last week announced that she will make her professional debut at this week's tournament after receiving a sponsor invitation.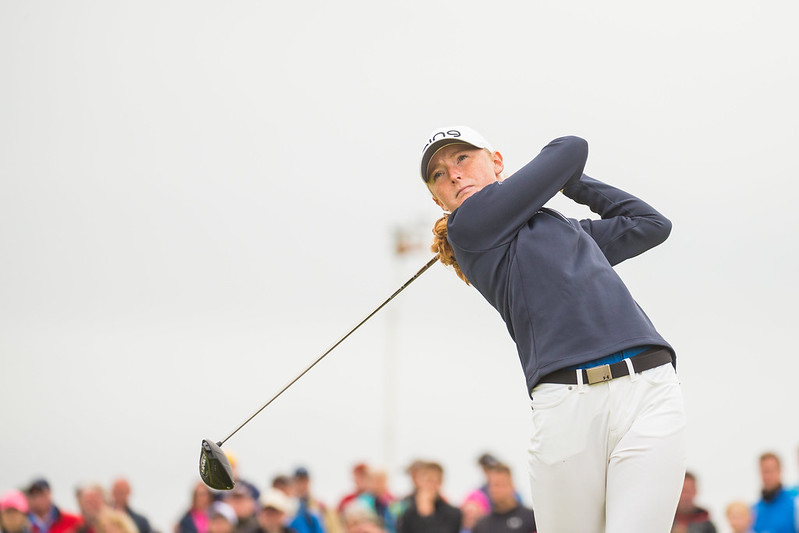 Duncan, a Stirling University graduate, transitions into professional golf after a stellar amateur career winning the 2021 Women's Amateur Championship, the R&A Student Tour series in Portugal, and the Smyth Salvar award last year after finishing in tied 10th place at the Women's Open in Carnoustie.
Growing up just 15 miles away from this year's championship venue Dundonald Links, Duncan benefits from extensive experience in links golf and is one of the six Scots in the field that will be in the running for the Jock MacVicar Leading Scot award.
The 22-year-old commented on receiving the invitation: "I am honoured to have been chosen as one of VisitScotland's Invitations for this year's Trust Golf Women's Scottish Open. I have been thinking about making the transition into professional for quite some time now and it just feels so right to be making my professional debut at my home open and also at a club which is just down the road from where I grew up learning to playing golf.
"I am so grateful to VisitScotland for all their support during my amateur career. I am so excited to make my first professional appearance in such a strong competitive field and at an amazing venue like Dundonald Links."
Follow all the action on @LETGolf on Instagram and Twitter and Ladies European Tour on Facebook and YouTube – #RaiseOurGame #TGWSO.