Parinda Phokan, Chonlada Chayanun and Arpichaya Yubol are three of the leading Thai players ready to pit their skills against the international competitors in the 300,000 euro (Bt11 million) Ladies European Tour Thailand Championship, which will get underway at the Phoenix Gold Golf and Country Club in Pattaya, Chonburi from June 20-23.
Supported by the Sports Authority of Thailand, the National Sports Development Fund, Phoenix Gold Golf and Country Club, Wangson Image Company Limited, Siam Commercial Bank, P. Overseas Steel, Port Authority of Thailand and Singha Corporation, the LET Thailand Championship is co-sanctioned by Ladies European Tour (LET) and Thai Ladies Professional Golf Association (Thai LPGA).
A total of 126 players, including 70 from the LET and 40 from the Thai LPGA, plus 16 sponsor invites, will compete in a 72-hole stroke play format, where the top 60 players and ties will advance to the weekend rounds.
Current Thai LPGA No 1 Chonlada Chayanun, who finished third in last year's Thailand Championship, behind Kanyalak Preedasuttijit and Selin Hyun, said: "My results in this tournament have been okay over the last couple of years. I already had some practice to get used the course condition this year. I will have two China LPGA events to shape my game up before the LET Thailand Championship."
The 24-year-old from Nakohn Ratchasima, winner of the 4th Singha-SAT Thai LPGA Championship at the Rancho Charnvee in early March, added: "It's probably one of the biggest tournaments for me as there are many good players. My goal is to achieve a better result than in the last two years, but I'm not feeling quite as confident as I'm adjusting my swing and cannot control the ball well. I hope to regain my confidence in time for the tournament."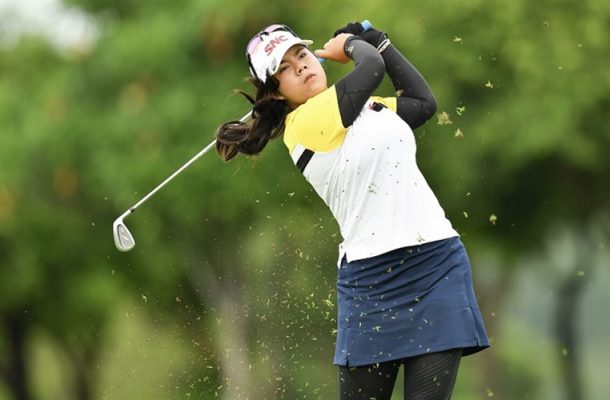 Last year's Thai LPGA No 1, Arpichaya Yubol, also known as "Piano" (above), finished fifth in the Ladies European Thailand Championship last year and said: "I'm confident that I will do better than last year as I have been practising well for a month. I'm focusing on my game plan which includes careful play on the greens. I cannot let myself falter under pressure over the easy shots and must concentrate well before I hit the ball."
The 2017 Thai LPGA No 1 Parinda Phokan from Khon Kaen (below) said: "This tournament will provide a great opportunity for Thais to compete at the global level. As for me, I'm not at the top of my game but I will try to push myself to perform well in this tournament. I hope the fans will show huge support for us Thai golfers."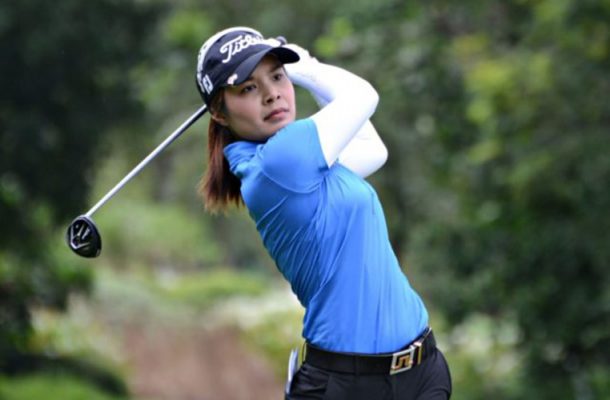 Live coverage of the Ladies European Thailand Championship can be followed on TrueSport HD3 on June 22 and 23 between 1pm – 4pm. Tickets, Bt100 per day per person, are available at the public entrance to the course. Those under 18 and over 60 are exempt from entry fees.