Ashleigh Buhai will be gunning for a fourth Investec South African Women's Open trophy this week as she returns to Westlake Golf Club in Cape Town to defend the title in the co-sanctioned event between the LET and Sunshine Ladies Tour.
The world number 113 hopes to join compatriot Lee-Anne Pace with four victories, but believes it will be a tougher task to reach the winner's circle this year, particularly after a back injury led her to retire from the Australian Ladies Classic in Bonville three weeks ago.
However, South Africa's leading international golfer was finally able to do some practice this past week and she said: "I started to hit pain free on Saturday so I'm looking forward to defending now."
Buhai won by a two-stroke margin over Germany's Karolin Lampert last year, with rounds of 69, 71 and 67 for a winning 54-hole total of 207, nine-under-par.
The course was in excellent condition, even during a time of prolonged drought, due to the club's use of effluent water, but this year there has been much-needed rain in the Western Cape, to the relief of everyone, not least the players.
Speaking ahead of her title defence, Johannesburg-born Buhai, who will turn 30 in May, said: "I have very happy memories from last year's event. I played really well that week considering how tired I was. I remember getting back from Asia at the beginning of the week and coming from one behind Karolin to win was very special.
"I really enjoyed playing at Westlake. It's a strategic course and you have to place the ball. Being in the Cape, the wind can pick up but I really enjoy it. We've obviously had a lot more water down in Cape Town and the course should be in better condition too. Thank goodness that the city has received a lot more water and the restrictions have been lifted.
"The tournament is hugely important and it's part of the Investec Property Fund Order of Merit on the Sunshine Ladies Tour, where there are currently nine tournaments in South Africa. This year I haven't been able to play in as many, but the Investec SA Women's Open is the biggest one and now being co-sanctioned with the LET, it's a huge boost for women's golf in South Africa."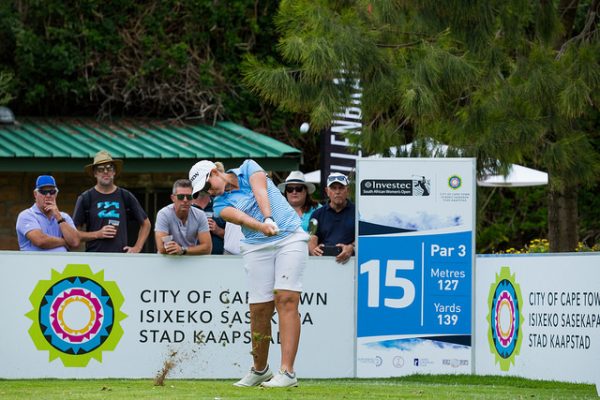 The other home hopes include former LET order of merit winner Lee-Anne Pace, five-time Sunshine Ladies Tour champion Stacy Bregman and exciting LET rookie Lejan Lewthwaite, who tied for 10th in the Women's New South Wales Open on Sunday.
The field of 126 international golfers includes last week's Women's New South Wales Open champion Meghan MacLaren from England, who will be full of confidence and looking for consecutive titles, as well as recent tournament champions Astrid Vayson de Pradenne, Camille Chevalier and Florentyna Parker. Added to that list is Christine Wolf, who finished fourth at Queanbeyan in NSW, Lampert, who was the runner-up last year and tied for eighth last week as well as Maha Haddioui, who was third last year at Westlake.
The Investec South African Women's Open has enjoyed the support of the City of Cape Town since regaining co-sanctioned status last year and moving to the Mother City.
Selwyn Nathan, Sunshine Tour Chief Executive, said: "The 2018 Investec South African Women's Open, co-sanctioned with the Ladies European Tour, raised the profile of our national championship to global status."
Margie Whitehouse, the returning chair of the Women's PGA of South Africa, added: "As the oldest and most prestigious professional women's golf tournament since 1988, the Investec South African Women's Open is the WPGA's flagship event.  On this 31st anniversary, we would like to extend our sincere thanks and appreciation to Investec Property for their sponsorship, as well as to the City of Cape Town for their continued support."
The leading international golfers are all set to light up Westlake from Thursday when the R2-million showpiece gets under way, on 14-16 March.