Excitement is palpable with less than 48 hours to go until the start of the 2020 LET season.
The players at Bonville Golf Resort have the chance to fulfil their ambition of lifting the Geoff King Motors Australian Ladies Classic Bonville trophy this weekend, but they also had the opportunity to visit the World-Heritage listed Gondwana Rainforest at Dorrigo National Park in New South Wales and discover the breath-taking Crystal Shower Falls ahead of the tournament on Tuesday.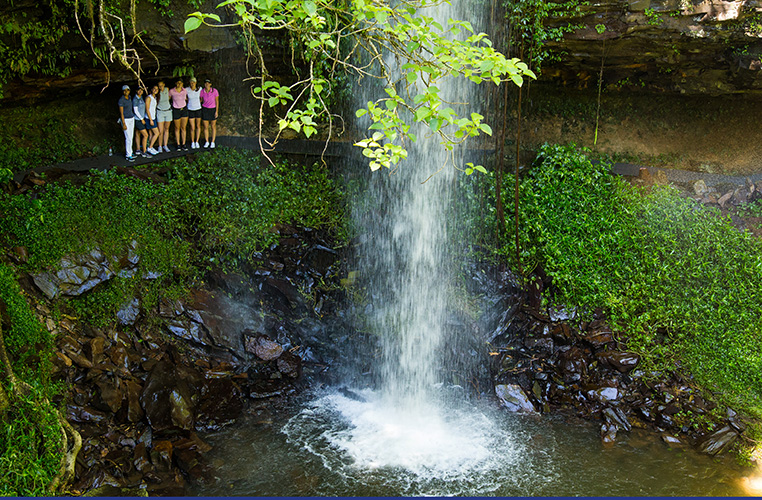 Amongst the players on the trip was the 2019 LET Order of Merit winner Esther Henseleit, who said: "It was really cool. I have never been to a rainforest and it's really impressive to see nature like that. They told us that it's 500 million years old and you can't comprehend how long that is."
The Jabra Ladies Open champion, Annabel Dimmock, added: "The rainforest was stunning. We don't have anything like that at home so it was great to come and see something so beautiful. I feel very zen after the waterfall and ready for this week."
Fan-favourite Gabriella Cowley, said: "It's great to come back to Coffs Harbour, as we've got a lot of friends here now. It was nice to visit a rainforest for the first time."
Last year's Investec South African Women's Open champion, Diksha Dagar, agreed and hopes that a new putter will improve her results in 2020.
"I feel ready for the season. I have changed my putter, so let's see what difference that can make. I hope it works. My only weakness is my putter. I make a lot of greens in regulation, but I miss a lot of birdie putts, so when my putting starts working I am able to score.
"It is my second time at Bonville and I really like the course. I like mountain-type golf courses. I find it easy to read the greens with the help of the mountains, like in South Africa. With the help of the mountains and the sea, I can read the greens quite well, because the ball always goes towards the sea, so I'm going to apply this theory."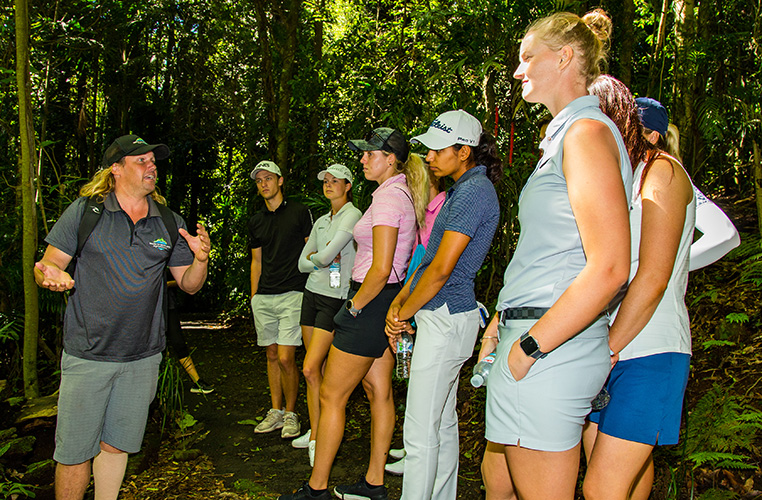 The 2020 LET Q-School winner, Amy Boulden, also thinks that the secret to success lies in mastering the greens at Bonville.
"It's great to come back to the same golf course. This is definitely one that you need to know well. They call in the Augusta of Australia. Every year, you come back and learn more about the greens. They are so slopey and grainy."
Amongst the golfers making their LET debut this week is Magdalena Simmermacher, from Argentina, who finished second at LET Q-School and already has a year on the LET Access Series under her belt.
"I loved visiting the rainforest," said Simmermacher, who is known as "Maggie".
"I'm excited for the season to start, as this is my first LET event. It's really different. The course shape is incredible and I find it amazing.
"Of course I have many goals, but for now, I just hope to start the season well, get to know people and how the tour works. I'll give my best and I think it's going to be a good year."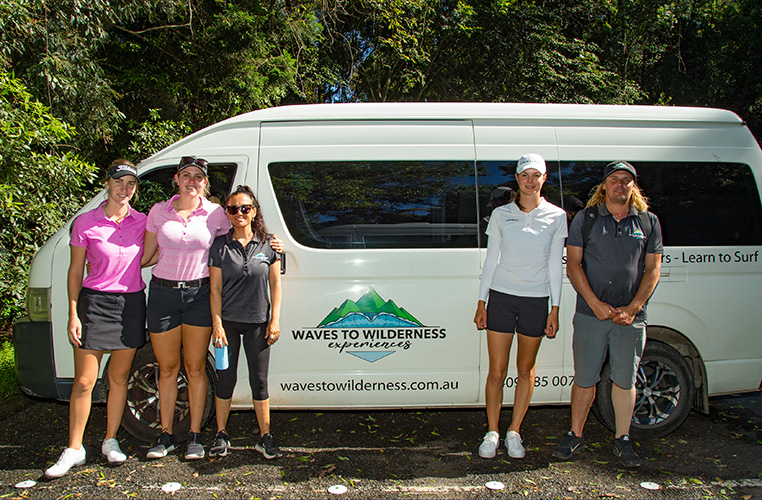 Another rising star making her LET debut is Alison Muirhead, from Scotland, who turned professional just before Q-School, where she finished third.
Muirhead said: "I thought the rainforest was spectacular and especially going as a group, we got to experience it together and meet everybody. I thought it was really enjoyable. The views were spectacular and I couldn't believe how amazing it was. To be in a rainforest that's 500 million years old was incredible."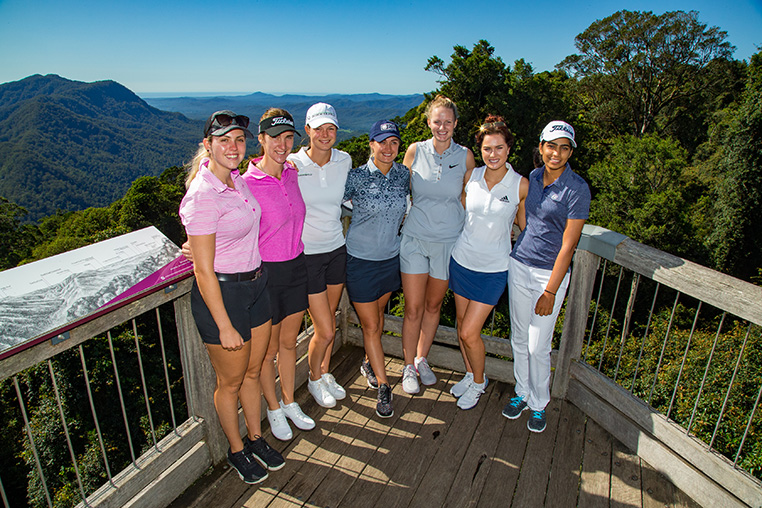 "I feel ready to start the season now. I played nine holes on Saturday, because I came a couple of days early to get on the time zone. It was really lovely, great condition, especially with the amount of rain they've had. The course is absolutely beautiful, with all the tall trees and the fairways being so green.
"I've never played somewhere like here before. It is very different. Yes, it's a tree-lined course, but it's just so spectacular. Every hole is different and what I quite like is that it is a challenge, with slopes on the greens and slopey shots into holes. It makes hitting off the tee more interesting, looking at where you need to hit, and then the second shot needs to be precisely where you want to hit it, depending on the pin positions as well.
"It's my first tournament and I want to do well, but I'm literally going out to play to enjoy it and I haven't really got any expectations for this week. I'm going to take everything in and meet everyone.
"For me, the goal this year is to play in every tournament and start competing and just go and train my best and play my best. That's what I'm really looking forward to this year."