'Drive for show and putt for dough' is a well-known saying in the golfing world, but after the first three tournaments of the 2020 season it looks like the big hitters are making the dough and topping the Race To Costa Del Sol ranking.
While it is a little too early to make any conclusive findings, let's look at some of the stats following the Geoff King Motors Australian Ladies Classic Bonville, the Women's New South Wales Open and the Investec South African Women's Open.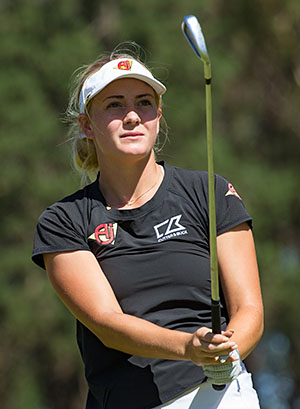 Driving Distance
No-one is surprised to see Anne van Dam, leading the way in driving distance on tour. One of the longest hitters in the women's game, the Solheim Cup star has topped this category since 2017 and has an average drive of 288.75 yards this season.
Just 11 yards behind her is Manon de Roey (277.82 yards), followed by Julia Engström (277.56 yards), Line Toft Hansen (277.50 yards) and Kylie Henry (277.44 yards).
Van Dam is currently in 14th on the Money List, having only played in one tournament, the season-opening Geoff King Motors Australian Ladies Classic Bonville, where she finished tied for fifth.
However, Julia Engström and Manon de Roey, are first and second on the Money List and the Race to Costa Del Sol Rankings respectively, having both finished inside the top ten in all three tournaments.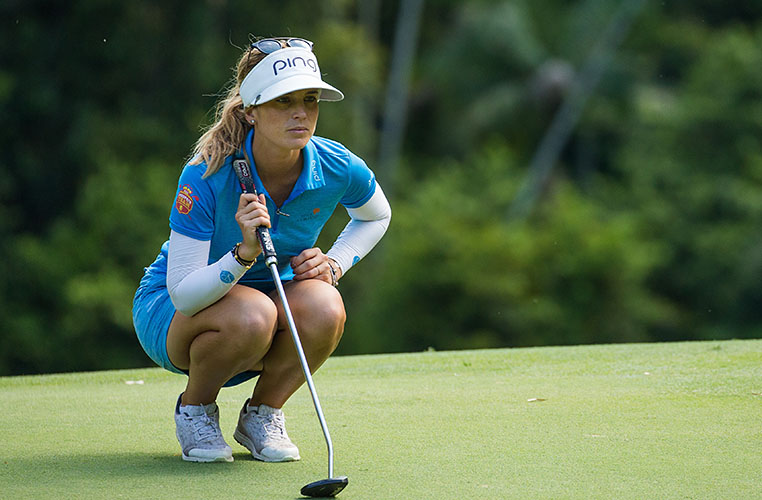 Putts Per Round
Spain's Noemi Jimenez Martin is leading the way, with an average of 27.17 putts per round. Interestingly her namesake and compatriot, Miguel Angel Jimenez, is leading the putting statistics on the European Tour.
In second place is Kylie Henry with 27.16, followed by Monique Smit, 27.67, Linnea Strom, 27.75 and Aditi Ashok with 28 putts per round, all of whom are in the top 13 of the money list.
Average Age of Winners
The average age of the winners on tour this year is 19 (Steph Kyriacou, 17, Julia Engström, 18 and Alice Hewson, 22), and so far, this season, youth has won out over experience. We look forward to seeing if this trend continues throughout the remainder of 2020. By comparison, the average age of winners during the 2019 season was 24 with only 6 winners out of the 20 events being over 25 years old.
If you want to check out more statistics from the players on the Ladies European Tour, click on the 'Stats' link at the top of the page.