Esther Henseleit from Germany will have the chance to leapfrog Linnea Strom at the top of the LET's rookie rankings with another strong performance in the Women's NSW Open presented by Worrells at Queanbeyan Golf Club this week.
The sweet swinging 20-year-old from Hamburg already has two top-10 finishes to her name from her first two appearances, with a tie for ninth in the Australian Ladies Classic and a tie for eighth in the ActewAGL Canberra Classic.
Now 16th on the LET order of merit, she is looking to climb the rankings further and said: "I hope to play well again and maybe post another top 10. My swing feels good and I feel comfortable on the greens, so I'm looking forward to it."
She added: "I like the greens and you can make a lot of birdies, but you can also easily make a triple or quadruple bogey if you miss one drive. You need to be quite aggressive but you also need to be careful, because the greens are quite wet and you can get 10 metres of backspin. I think I'm good around the greens. I'm chipping well and hitting it well."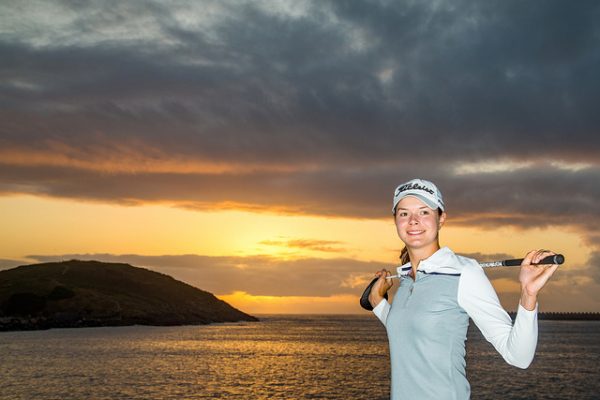 Henseleit held the best ever recorded handicap in Europe of +7.1 when she finished third at LET qualifying school in December.
She started to play golf at eight years of age and has since represented Germany in the European and World Championships and also played for Europe in the PING Junior Solheim Cup, which she rates as the biggest achievement of her amateur career.
Speaking about the experience, she said: "I think the most amazing thing was to play in the foursomes and fourballs, because I played with Emma Spitz from Austria and we did so well. In one match, we were six-under after nine holes and won six and five, so it was an amazing day. It was really nice to go on stage at the opening and closing ceremony and stand up and wave to all the people. We stayed to watch the professionals play and that was really nice too. We saw them compete and they did really well. I spoke to Caroline Masson and Florentyna Parker who showed us around the locker rooms. The Solheim Cup is the biggest event for women in golf and I really want to compete in it one day. It's an amazing feeling to play for Europe."
Henseleit gets her Women's NSW Open campaign under way at 8.40am on Thursday, teeing off from the ninth hole in the company of Austrian Sarah Schober and Sydney amateur Grace Kim.