The Estrella Damm Mediterranean Ladies Open has been declared an event of special importance by the City Council of Sitges
"This tournament helps position Sitges as a destination that hosts major international events," says Aurora Carbonell y Abella, Mayor of Sitges
The Estrella Damm Mediterranean Ladies Open, which will be played for the third consecutive year on September 26-29 at the Terramar Golf Club, has been declared an event of special importance by the City of Sitges, in recognition of the important media and tourism impact generated by the celebration of the tournament, which has made Sitges the epicentre of European women's golf over the last two editions.
Aurora Carbonell y Abella, Mayor of Sitges, believes that the "Estrella Damm Mediterranean Ladies Open is a professional international women's golf tournament that generates a direct economic impact for the municipality of more than 300,000 euros. In this sporting event, the players, their families, caddies, the staff of the organisation and the press gather together, which means that more than 300 people travel to our municipality and this has a positive impact on our population with more than 2,000 overnight stays. In addition, this tournament is held at the end of September, after the highest tourist season."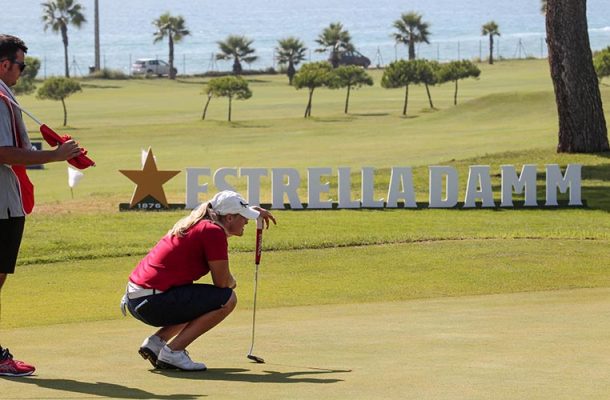 The Sitges governor also reports that "the forecast is that 5,000 people attend and have a great media impact thanks to the 50 accredited media that are expected. This tournament helps position Sitges as a destination that hosts major international events. "
On the other hand, Iñigo Aramburu, promoter of the tournament, affirms that "the Estrella Damm Mediterranean Ladies Open is a high quality event, a perfect showcase for the benefits of golf and this beautiful town, just 30 minutes from Barcelona."
The competition will be broadcasted on TV3, Andalucía TV, Movistar Golf and Teledeporte, with highlights on Thursday and Friday and three hours of live international coverage per day on Saturday and Sunday, from 12 noon until 3pm.
Apart from Estrella Damm as the main title sponsor, tournament co-sponsors include Finisher Kern Pharma and Romeu Group, Generalitat de Catalunya (esportcat), la Diputació de Barcelona, the Sitges City Council, the CSD, the Royal Spanish Golf Federation (RFEG), the Catalan Golf Federation and Universo Mujer.
Finally, the official suppliers section includes Bargosa, Kyocera, Sub 70 Golf y Rodilla and the official media being TV3, Holagolf, Movistar Golf and Radio Marca.