The final round of the Women's NSW Open presented by Worrells is in full swing in sparkling conditions at Queanbeyan Golf Club with temperatures of 26C and expected highs of 30C this afternoon.
Defending champion Meghan MacLaren and Lynn Carlsson started the day tied for the lead at 10-under-par and Carlsson took the lead after two holes, when MacLaren missed the second green and took two chips and a putt for an early bogey.
Carlsson and MacLaren both birdied the long third but Carlsson then made another mistake on the fourth hole after hitting her tee shot behind a tree and the pair were once again tied on 10-under.
However, there was a two-shot swing on the fifth after Carlsson was short of the green and took a bogey, allowing MacLaren to move two ahead after making a solid 10-foot putt for birdie.
Carlsson was short again on the seventh and made a two putt par, while MacLaren three putted, missing a short putt to stay two ahead on 11-under, but she dropped a shot on the short eighth to hold a one stroke advantage.
Christine Wolf (below) birdied the eighth moving to nine-under and only one from the lead, with Munchin Keh and Carlsson locked in third and MacLaren continued to lead by one after nine holes.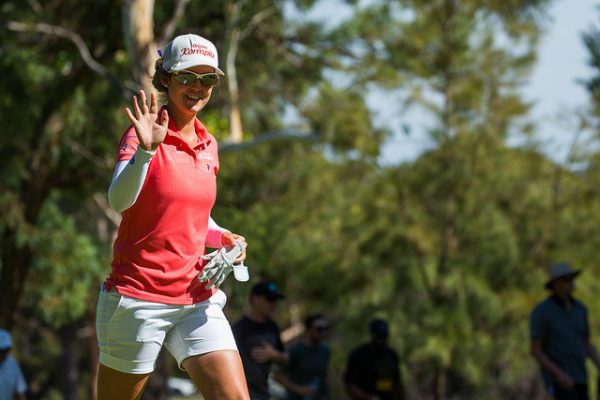 Follow live scoring for the latest from Queanbeyan, where the final round of the LET's three-week swing is set to be a scorcher.