During the first round, the Estrella Damm Mediterranean Ladies Open hosted a Footgolf competition, where two FC Barcelona players – Melanie Serrano and Candela Andújar and two FC Espanyol players – Cristina Baudet and Yaiza Relea – formed teams with four professional golfers, Carlota Ciganda, Catriona Matthew, Anne-Lise Caudal and Emily Kristine Pedersen, to play three par-3 holes kicking a football into the hole in the least number of strokes.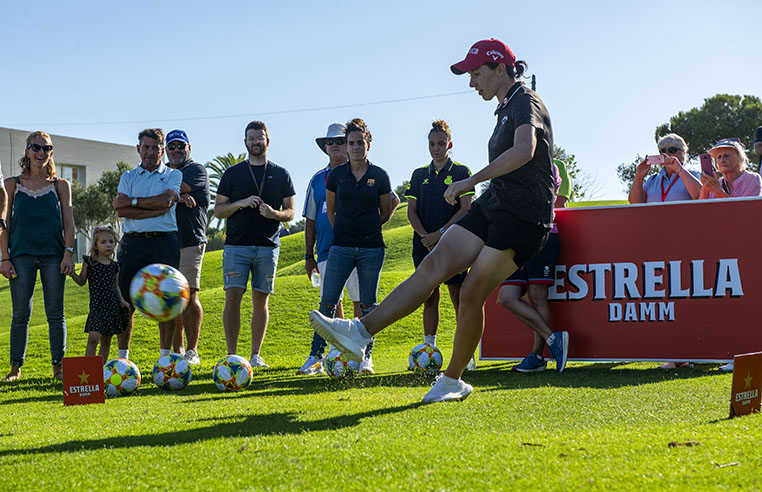 The competition gained intensity as the three planned holes were completed, ending in a tie between the competing teams, who exchanged shirts and, subsequently, knowledge, given that the soccer players tested their skills with golf clubs for the first time after the competition.
There was drama from the start when Yaiza Relea made a hole-in-one during the warm-up, kicking the ball perfectly into the hole to the admiration of the crowd.
A beaming Ciganda said that she really enjoyed it and would wear her Barcelona shirt with pride, even though she supports Athletic Bilbao, as her uncle, Jose Angel Ziganda, used to play for the team.