Husband and wife to compete in world-first
Order of Merit leader and fiancé also in the field
Recent winners, Ryder Cup and Solheim Cup stars to play
Two couples, including the first husband and wife to compete against each other in a professional golf tournament, highlight the unprecedented story lines emerging from the world-first Jordan Mixed Open presented by Ayla.
Scottish golfer Kylie Henry will take on her fellow Ladies European Tour stars, as well as golfers from the over-50s Staysure Tour and the European Challenge Tour — where her husband Scott is a former winner — when the 54-hole stroke play tournament takes place at Ayla Golf Club in Aqaba, Jordan from April 4-6.
While the tournament format is conventional — three rounds of stroke play with a 36-hole cut to the top 60 golfers and ties — the 123-player field is anything but.
Exactly 40 players representing each of the three tours, plus three high-level amateurs, will all chase the same trophy, and the distinction of being the first player to win the Jordan Mixed Open presented by Ayla.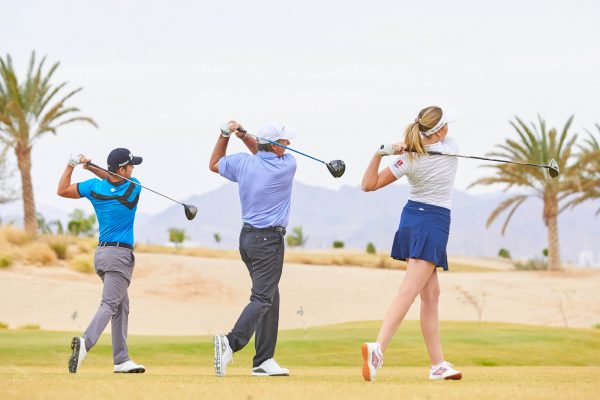 For the Henrys, who exchanged vows two years ago, the tournament offers a rare chance to compete, not just in the same time zone, but in the same event, which also means the stakes are high with the all-important bragging rights on the line.
"Oh, I'm sure we'll have some sort of wager running throughout the tournament," said husband Scott. "It will probably involve household chores."
Mrs Henry shares her husband's spirit, and on a more serious note, is keen for the event to be a success.
"We're both very competitive so there definitely will be a wager on for the week," she said. "The event seems like it's going to be great fun and being the first of its kind, I hope it will be a long running event that draws a lot of interest from fans."
While the competition will be fierce between the Henrys, there will also be an unofficial battle for 'low-couple' as fiancées Marianne Skarpnord and Richard Green add to the field in Jordan.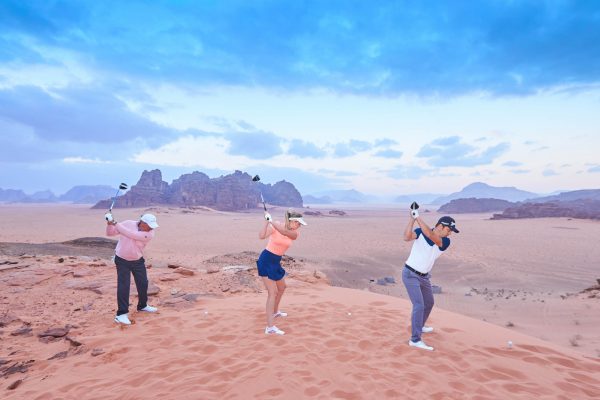 In a tournament where there is no clear favourite, Skarpnord should be considered in with a chance. Last month, the Norwegian battled tricky conditions to claim her fourth career win at the Australian Ladies Classic – Bonville and is the current Order of Merit leader on the Ladies European Tour.
The finalised field is an early positive sign for the future of mixed golf, as it brings together players like Phillip Price, Barry Lane and Jarmo Sandelin, who have all represented Europe in The Ryder Cup, with players like Trish Johnson, Becky Brewerton and Emily Kristine Pederson, who have themselves represented Europe in the Solheim Cup.
At only 21-years-old, Pedersen competed for the European side at the 2017 Solheim Cup and is thrilled at the opportunity to go up against the historic field in Jordan.
"I'm super excited to see how the event will work and how everything will be set up," she said. "It should be a lot of fun to play with two guys from different tours and will be interesting to see if I can learn something from how they play."
For Price, who defeated Phil Mickelson in Sunday Singles to help Team Europe to victory at The 2002 Ryder Cup, the Jordan Mixed Open presented by Ayla is another chance to be part of history.
"This is an important development for the long-term health of our sport," he said. "It's not every week you get to participate in an event that has the potential to change the course of history. 20 years from now, we may just look back on this as the start of a new chapter in professional golf."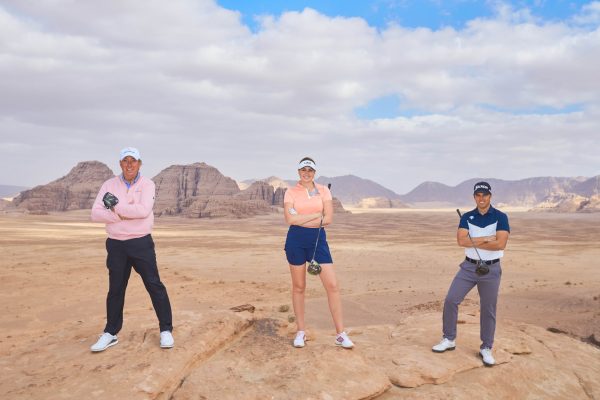 Bolstering the field further are recent champions from the women's game like Indian rookie Diksha Dagar, who claimed her first professional title at the Investec South African Women's Open, and two-time winner Meghan MacLaren, who has been a vocal advocate for mixed golf.
"There's a lot male golfers can learn from how we play the game, and likewise there's a lot we can learn from both the experience of the men on the Staysure Tour, and the aggressive, no-fear confidence of some of the younger guys on the Challenge Tour," she said. "I think the mixture of attitudes and approaches by each individual to get the best out of their game will be a fascinating watch."
Between the two male tours, the 80 players will bring a combined 44 European Tour victories to the Jordan Mixed Open presented by Ayla, with numerous winners from last season like Staysure PGA Seniors Champion Philip Golding, and Minkyu Kim, who became the youngest winner of any European Tour-operated event when he won the Challenge Tour's D+D REAL Czech Challenge at only 17 years and 64 days old.
About Ayla
Ayla, a dream conceived, the destination sculpted out of the coast of Aqaba and dedicated to inspiring lives by delivering a blend of art, music, sports, well-being, recreation and entertainment activities.
Inspiring lives by Reinventing Seaside Living. Redesigning landscapes, reinvigorating communities, reenergizing lifestyles, AYLA is driven by passion, dreams and life. Passionately sculpted out of the coast of Aqaba and the Red Sea, Ayla is where design and art intertwine with nature providing 17km of waterside living in a vibrant community.
Ayla's design and architecture are inspired by Aqaba's natural beauty fused with a modern and eclectic style that delivers a relaxed and comforting environment. Living in Ayla is not just about owning a home in a secure community but also about being part of an extended family, the Ayla family.
Ayla is built around turquoise man-made lagoons surrounded by luxury and boutique hotels, white-sand beach clubs, a world-class marina, Jordan's first 18-hole signature golf course, as well as exclusive contemporary residential and retail developments.
The private community is comprised of five districts: Marina, Lagoons, Creek, Golf Hills, and Avenue. The contemporary accommodation in each of the districts is designed to give residents and visitors breath-taking panoramic views of the waterfront, green landscapes, and mountains.
With a myriad of retail, dining, and entertainment venues in the making, Ayla's colourful and dynamic community intends to be home to key seasonal events covering art, music, sports, recreation and entertainment activities throughout the year for residents and visitors to enjoy and experience.