Sweden's Caroline Hedwall and Ladies European Tour Rookie Leticia Ras-Anderica of Germany set the pace at the Sanya Ladies Open on Thursday with a pair of five-under-par 67s in scorching conditions at Yalong Bay Golf Club in Hainan, China.
Both players are competing in the tournament for the first time and hold a one stroke lead over Finland's Oona Vartiainen, Gwladys Nocera of France and China's Yan Liu.
Another tournament debutant, Sarah Schober from Austria, had a hole-in-one at the 15th in an opening round of 72 in her first tournament on the Ladies European Tour, after winning the 2016 LET Access Series Order of Merit last week.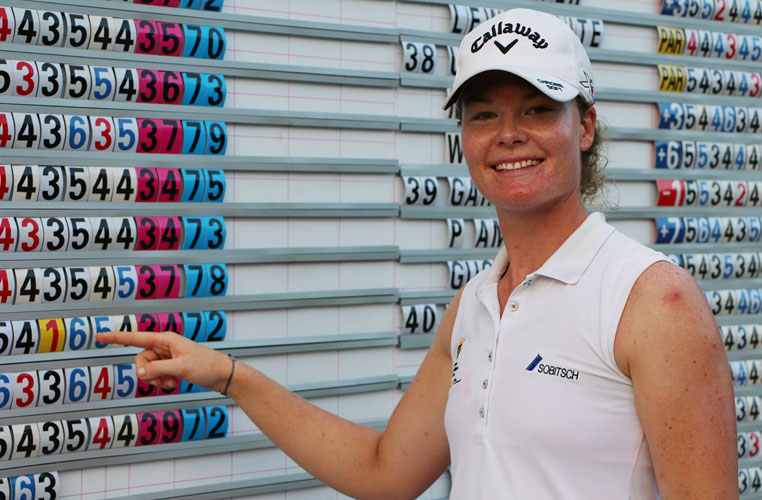 Hedwall had reached seven-under after five birdies in six holes on the back nine, but dropped two shots on holes 17 and 18 to tie with Ras-Anderica, who had a solid, bogey-free round.
Hedwall, who won four tournaments on the LET in her rookie year in 2011, followed by another title in 2012, enjoyed her birdie barrage. The 27-year-old three-time Solheim Cup player from Barsebäck had eight birdies and three bogeys on her card in total and said afterwards: "I just got on a run there. I played really well on the front nine but left a couple out there and then I just stayed patient. It was a poor finish on the last two holes but I'm happy about my game today and looking forward to tomorrow."
Ras-Anderica, who is looking to emulate Hedwall with Rookie of the Year honours, rattled off five birdies in her first competitive round on the course.
The 22-year-old, who was born and raised in Alicante, Spain, said: "I tried to stay steady and didn't really make any mistakes. It was a bogey-free round. I just tried to hit greens and roll some putts in. I think it's really pretty and it suits me really well with wide fairways, lots of bunkers and big greens. I don't have to chip that much! It all went smoothly today. I tried to stay steady and didn't really make any mistakes. It was a bogey-free round. I just tried to hit greens and roll some putts in. The wind picked up and I usually play better in the wind because I focus more."
The breeze was welcomed by Nocera, who has experienced playing in hot and humid conditions and said: "I've played in worse heat in Malaysia a couple of years ago and I remember putting my head in the ice bucket. It's really hot, but it's alright. You just drink a lot of water and stay in the shade when you can."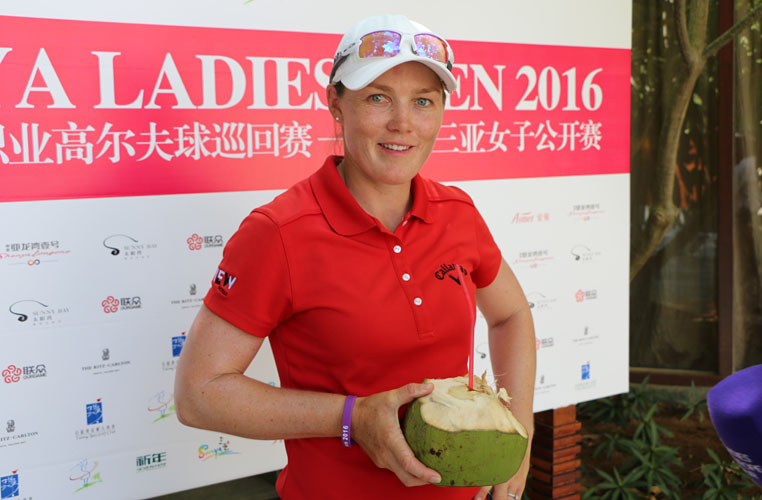 Of the morning starters, Australian Stacey Keating is best placed in sixth position on three-under-par, a stroke ahead of nine other players just three behind the leaders, but it was a tough opening round for the defending champion Xi Yu Lin, who had a 74 to lie seven strokes off the pace with two rounds to go.