LET members Mireia Prat and Andrea Wong together with local professionals Carolina Gonzalez Garcia and Gemma Fuster Anglada gave young people from Club de Golf Terramar and Real Club de Golf El Prat the opportunity to have fun and learn some new skills ahead of the Estrella Damm Mediterranean Ladies Open.
The LET Development department organises unique junior clinics to inspire people in communities local to tournaments with the opportunity to meet female professional golfers and seek advice to help them improve on the course.
Mireia Prat, from nearby Real Club de Golf El Prat, said: "It's nice to meet up with the children and give them advice. They are so positive and anything we can do to connect and inspire is good for them, but also for us, because it helps to develop the game and create a bigger interest in women's golf."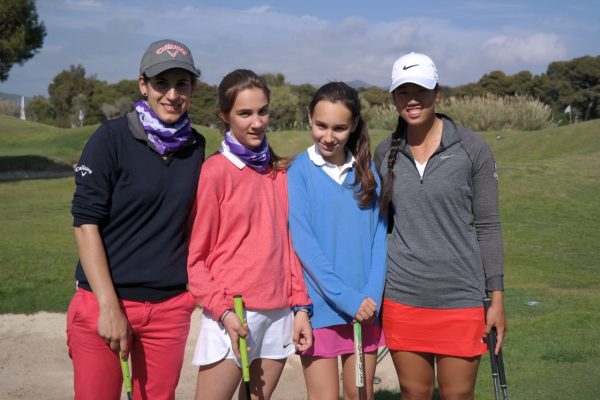 Juniors Paola Sanchez-Mora and her brother Fernando enjoyed the clinic. Paola said: "We are excited that the LET is coming to our club (Club de Golf Terramar) as it gives us opportunity to meet with the players and learn and improve our game. Later this week, we will also volunteer at the event and my brother will caddie and I will do other volunteer jobs. It will be a great week for us."
Follow Mireia, Andrea, Carolina and Gemma and the European Solheim Cup players Anna Nordqvist, Carlota Ciganda, Azahara Munoz, Karine Icher, Gwladys Nocera and Mel Reid as they compete in the inaugural Estrella Damm Mediterranean Ladies Open, from Thursday, April 20, in Sitges, Spain.