Lacoste Partner Since 2009
About Lacoste
Since the very first polo was created in 1993, Lacoste relies on its authentic sports heritage to spring optimism and elegance on the world thanks to a unique and orginal lifestyle for women, men and childern.
At the junction of sport and fashion, Lacoste frees us up, creates movement in our lives, and liberates our self-expression. In every collection, in every line, Lacoste's timeless elegance is caputred through a combination of the creative and the classic. Since its beginnings, the crocodile's aura has grown more powerful with every generation who has worn it, becoming a rallying sign beyond style. Passed from country to country, from one generation to the next, from one friend to another, Lacoste pieces become imbued with an emotional connection that raises them to the status of icons.
The Lacoste elegance - both univeral and timeless- brings together a large community, in which everyone respects and recognizes each other's values and differences.
LACOSTE is an international brand from MF Brands Group, established in 98 countries, throughout a network of 1100 shops.
For Further information on LACOSTE https://corporate.lacoste.com/
LATEST NEWS FROM LACOSTE GOLF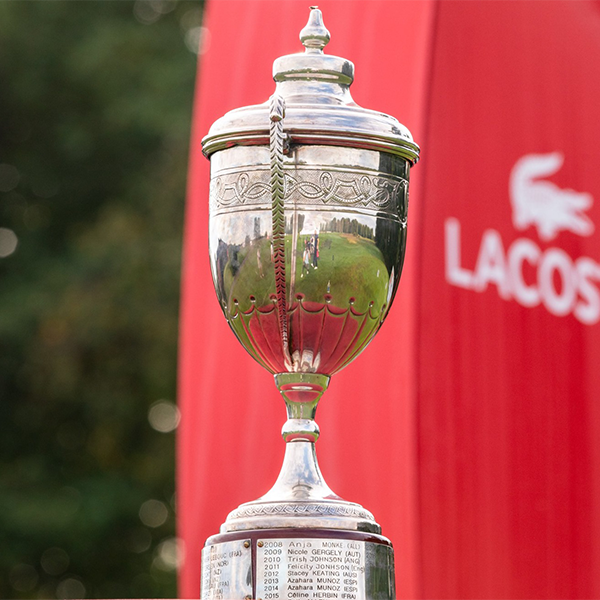 LACOSTE LADIES OPEN DE France
The Lacoste Ladies' Open de France was held at the Golf Medoc Resort in the Basque Country. It was natural for us to become a partner of the competition since Golf has always been strongly linked to the brands Identity.
Discover more
"SS21 LACOSTE SPORT COLLECTION
On court or on green, the Performance and Sport Collection is redesigned every season to perpetuate the sporting legacy of Lacoste. Because life is a beautiful sport.
SS21 LACOSTE SPORT COLLECTION