The Ladies European Tour invited the Catalan Federation's Girls Elite Training Program to the Estrella Damm Mediterranean Ladies Open to look, learn and get inspired by the LET professionals and the atmosphere at the event.
The girls, aged between 13-19 years, all with handicaps between 0-4, received a behind-the-scenes tour to see the different aspects of a tournament that many people don't realise exist, to help prepare them for the day they turn pro and to make the transition from amateur to professional golf easier.
The all-day tour included an introduction to life on the LET, a talk with Spanish golfer Elia Folch, information from the tour physio about the most common golf injuries and how to prevent from them as well as advice on which types of exercises are good for professional players.
Next up was a visit to the TV compound to learn about the production, from on-course camera work all the way through to commentating and the live feed. They also had the opportunity to watch Carlota Ciganda and the other players on the course.
The girls particularly enjoyed hearing from Elia Folch on how she prepares for a tournament and tips for dealing with travels and stressful moments on the course.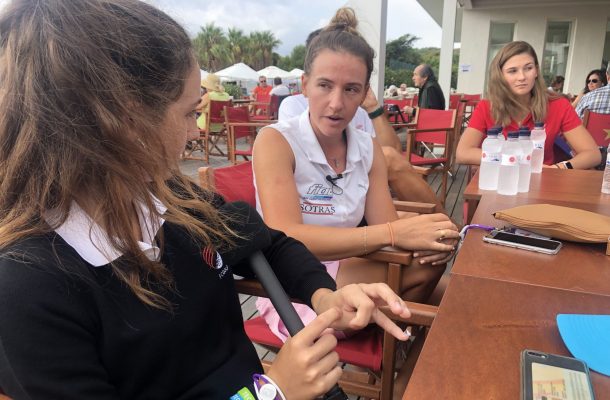 "We learned a lot from Elia and saw a different side of professional golf and it was nice to get this information as a group at an LET event and also to get the sense of the nice culture that exists among the players, staff, promoter and the venue.
"She encouraged us to practise hard but also to keep a good balance in life, to focus on a good routine and stick to it in both good and bad times. It was also very interesting to see the television commentating and production and how it is synchronised during a live production. There are so many things that we take for granted and, through this tour, we were able to experience a lot and understand what it takes to be a professional golfer."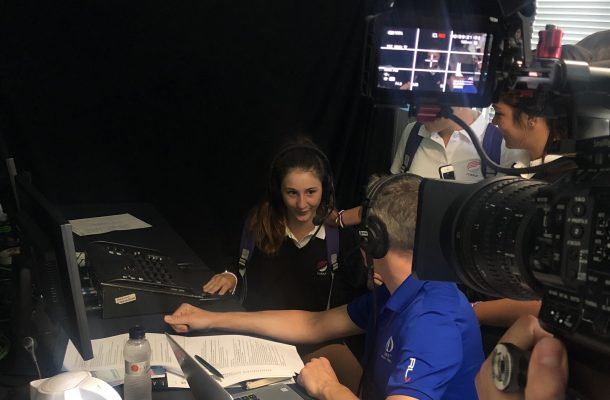 The girls were invited thanks to a co-operation between the R&A, the Spanish Golf Federation and the LET, with the objective to help grow the game for women and girls and make a positive contribution, working in partnership with local and national organisations to leave a lasting legacy thanks to inspirational experiences.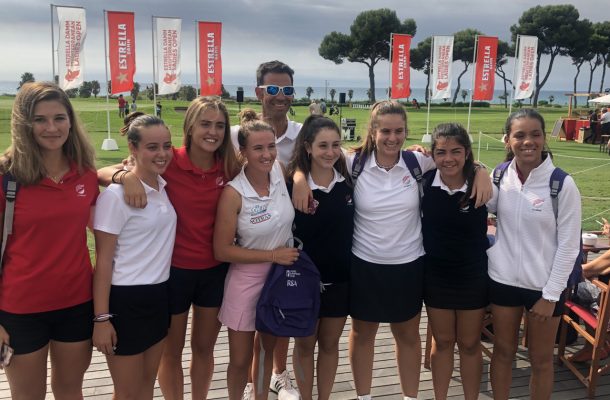 Pictured: Alisa Khokhlova, Paula Perez, Andrea Sentiment, LET Player Elia Folch, Coach Gerard Pera, Sofia Pedrero, Alexandra Vidal, Anna Cañado and Daniela Campillo.