Golfers and officials at the Ladies European Tour are deeply saddened by the loss of former player Debbie Dowling,  who died suddenly on 18th January 2019 at the age of 56.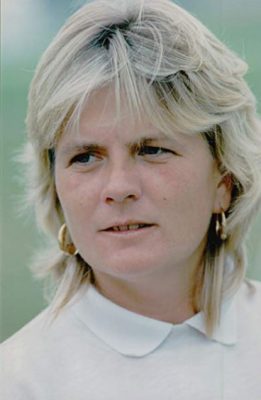 Debbie was a multiple winner on the LET in the late 80s and early 90s.
The Wimbledon Park player joined the tour in 1981 and won six times, at the 1983 Woodhall Hills tournament and the Jersey Open, the 1985 Portuguese Open,  the 1986 Laing Classic and the 1986 and the 1989 Eastleigh Classic. She also won the 1989 Thailand Open and the 1996 Singapore Open, which were non-official events. She twice finished fifth on the LET order of merit, in 1985 and 1986 and played on tour for 18 years, until 1998.
Informing fellow players on Facebook, former LET and LPGA player Mardi Lunn said: "Unfortunately, she felt unwell, collapsed and suffered a massive brain bleed. Deb was a great character, loved by all who knew her."
A memorial and funeral service will take place on 7th February at 1.20pm at North East Surrey Crematorium, Cemetery Lodge, Lower Morden Lane, Morden SM4 4NU, for anyone who would like to attend.