In this series of interviews, we are catching up with LET players during the coronavirus lockdown, to see how they are coping and what they are doing to keep their golfing skills sharp.
Manon Gidali is happy to have the company of her boyfriend and two cats, Watson and Sherlock, during France's coronavirus lockdown.
The animal-lover is in week five of confinement in her small Parisian apartment. She is trying to stay busy, but as for golf, indoor putting is all that she can do at the moment.
She said: "It's been tough, because I've seen that a lot of girls have been able to practise and hit shots in their yards, but I just have a small apartment, so I've only been able to practise on my putting matt. I do a couple of swings every day indoors, but I can't really hit a ball. I'm trying to feel good vibes from my swing, but that's it!"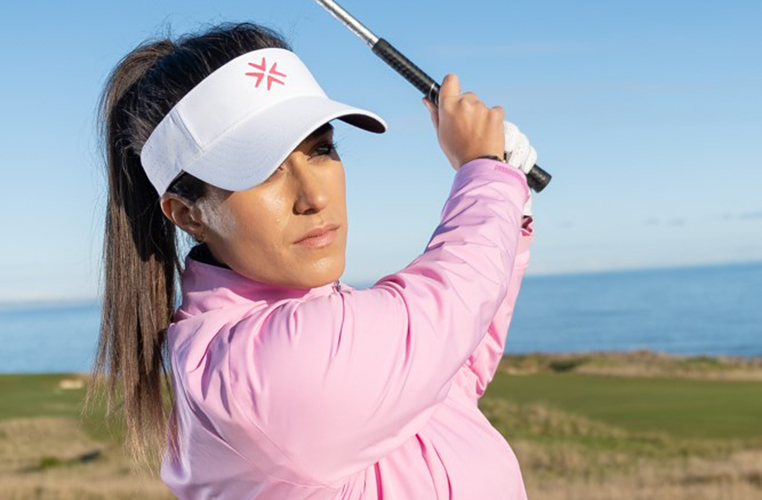 France's strict lockdown means that that residents are only allowed out jogging for one-hour a day within a one-kilometre radius. Manon has been going for half-hour runs around the building once a week, but is otherwise devising new ways of exercising inside.
"Every two days I try to do a cardio workout. It's called Tabata and I do it once a week on Facetime with my coach and then once a week by myself. You do a 20-second workout drill and then take 10 seconds rest. You do each drill eight times over a total of six rounds, so it's a 40 minute workout and you get your cardio levels pretty high.
"In the evenings, I do a Yoga or Pilates session on Instagram live, with my friends on Facetime. It sounds strange but it's easier to do it together.
"I've also been cooking. Usually, I don't have time for it. I've made lasagne, curry, potatoes gratin and dauphinoise, as well as cakes like banana bread and chocolate cakes.
"Unfortunately, I haven't been able to see my little Beagle, Choupy, as she's living with my parents, but what I'm missing the most is just being able to go outside, sit down, have a café and chill. I'm a city girl and when I'm home I love to walk around Paris, visit museums, go shopping and stop for a coffee. The weather has been really nice so it's tough not to be outside."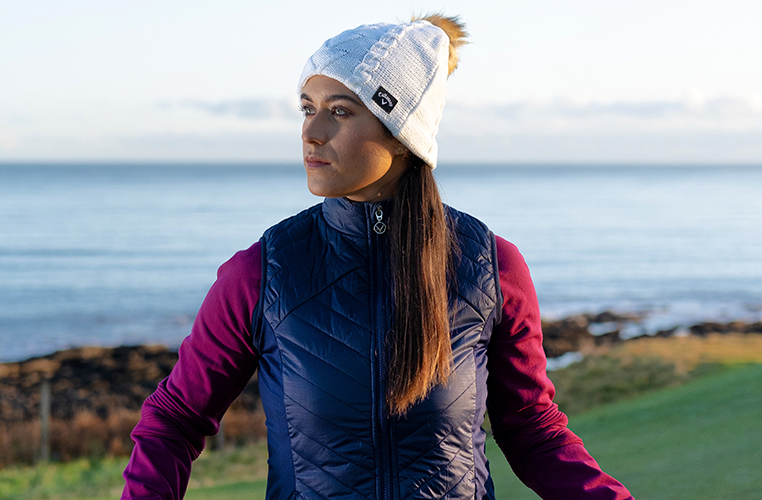 Manon returned to Paris from Cape Town on 17th March, the day that France's lockdown came into effect, having achieved her career-best LET finish of tied fourth in the Investec South African Women's Open. After three tournaments played, she lies in 14th place on the Race to Costa del Sol Ranking.
"I'm really glad I played in Australia and South Africa, because that gave me a good ranking and I knew that things were going bad in Europe," said the 26-year-old third-season LET member.
"I was in Abu Dhabi when a Pro-Am tournament was cancelled, so I knew that the Investec South African Women's Open would probably be the last tournament for a while, but I didn't think it would be that bad. I thought it would be a month or so and everything would be back to normal. I thought we would be able to play in May.
"I'm happy I finished the way I did because I finished on a good note and it gives me hope for the rest of the season."
French President Emmanuel Macron has extended the national lockdown until 11th May, with educational establishments set to gradually reopen after that.
Manon usually trains at RCF La Boulie in Versailles and Le Golf National and hopes that there will be some way to access practise facilities in the future, although when that will happen is unclear.