OPENLEARN

INTRODUCTION
OpenLearn is a resource developed by The Open University that provides free access to thousands of learning resources.
A number of courses and resources have been identified as being most relevant to professional golfers playing on the Ladies European Tour.
BEING AN ELITE ATHLETE
THE BUSINESS ENVIRONMENT
SEEKING EMPLOYMENT
FINANCIAL MATTERS
BASIC WORKPLACE SKILLS
For more information about OpenLearn and to find more courses, visit www.open.edu/openlearn
ADDITIONAL OPENLEARN RESOURCES THROUGH THE PROFESSIONAL PLAYERS FEDERATION
The Professional Players Federation is an organisation that brings together a number of Professional Associations to focus on cross-sport issues that affect all professional sportspeople such as education, career transitioning, match fixing, mental health and anti-doping.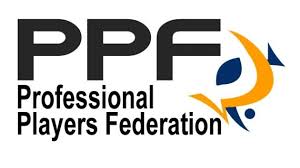 There is a useful resource page on the PPF's website (click here) which has links to a wider range of OpenLearn courses that might be of interest to LET members.