LET rookie Maiken Bing Paulsen, 23, from Drammen, Norway, made her professional debut in the Geoff King Motors Australian Ladies Classic Bonville, where she carded rounds of 75 and 72 to miss the cut by one stroke.
Maiken, who has a degree in Business Administration and Economics from Presbyterian College in Clinton, South Carolina, finished sixth at LET Q-School and felt confident heading into her first tournament, but she explains how she was struck by performance anxiety, a common feeling amongst many players, as she played her second shot into the first hole…
By Maiken Bing Paulsen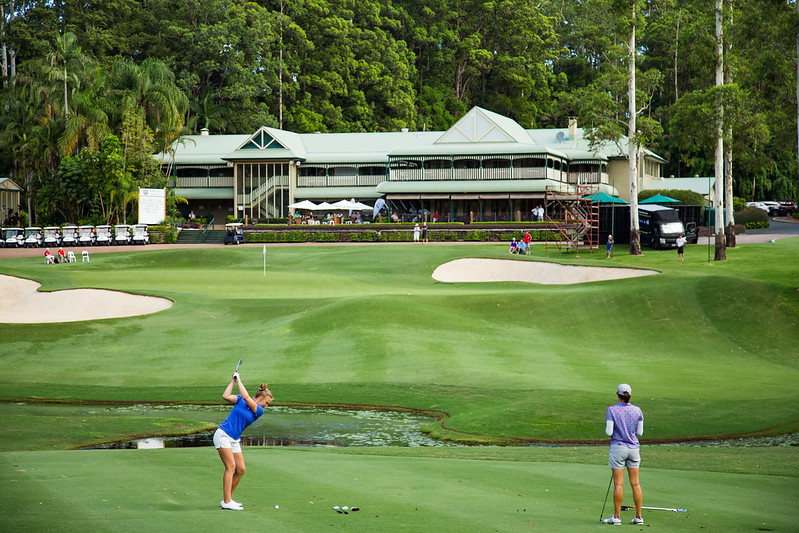 I was feeling very excited ahead of my first tournament in Bonville. Although the first tee felt very new, I was very calm compared to what I expected, in all the different situations, from the driving range to the putting green to meeting all the new people… and I was really calm hitting my first shot. I was thinking, 'this is going to be great, I'm ready!'
When I got to my second shot, I was standing over the ball and all of a sudden, I was shaking, almost like a deer in the headlights, thinking, 'Oh, this will be fun; trying to hit this shot.'
Unfortunately, the nerves didn't quit and, as we were driving carts, I didn't get a chance to burn off my nervous energy. They stayed with me for four holes and I dropped a shot on each of them, so I was four over, but after I hit a good drive on 14, they finally calmed down and I was okay for the rest of the round.
I found that the grain on the greens was similar to courses we played on during college, but it has been a couple of years, so it was different and the chipping was different too, but I think that overall I did pretty good. It was not the short game that killed me last week, it was just the nerves. I started both rounds with the worst scores, the first was three bogeys and an double and the second with two bogeys. If I had just parred them, I would have been up there and probably have made the cut.
Being on tour for me is a process, I am not really rushing anything and I'm trying to get my game from the range out onto the course, so if I can do that, I will be fine.
Luckily, there are six Norwegians on tour now, so just seeing them around on the course and on the practice green and range is really nice, to be able to say hi and reduce your nerves.  I had my mum with me as my caddie and she has not caddied for about five years, so it was different. She was a great support off the course, I'm not sure how it was on the course, but it was a huge support to have someone to travel with instead of doing all of this alone at my first tournament. There are so many new things.
This is all new to Mum, too: the nerves, walking and the sun, managing to take on enough water and keeping in the shade.
Dubbo is really different to Bonville. Some tee shots are really tight with the trees hugging the fairway. The greens are good so you can definitely roll in a couple of putts. If you keep it in the fairway you are good.
A week into my LET journey, I have made a lot of new friends. I was told before I came here that it's like a big family and, it really is. People are friendly and nice to each other. It's really diverse and even the best European players here are so welcoming. They are still just women and we are all doing the same thing, so it's great.