An unexpected celebrity rookie gate crashes the Rookie Orientation Days on Wednesday! Pictured with Swedish trio Jenny Haglund, Sarah Nilsson and Josefin Odenring.
For the third consecutive year, the LET's Rookies have travelled to the Dénia La Sella Golf Resort and Spa in Spain for the annual Rookie Orientation Days, where they were greeted by a beautiful scene on Wednesday, with the first snow in Dénia since 1981!
First introduced in January 2015, the programme has become an important feature for both the players joining the tour for the first time and the LET. Speaking about the three-day gathering, the LET's Director of Development, Mike Round, said: "Over the last two years, we have seen the impact of the training days in many different ways. Whether it's in relation to tournament administration, knowledge of the LET's vision and values, or an understanding of the contribution professional players can make to the growth of the sport, the benefits that result from these days are undeniable."
The Rookies arrived in Spain on the afternoon of Wednesday, 18th January to participate in three days of workshop sessions tutored by the LET's staff, whilst also creating new friendships and making connections, which will give them the best start to their careers in women's professional golf.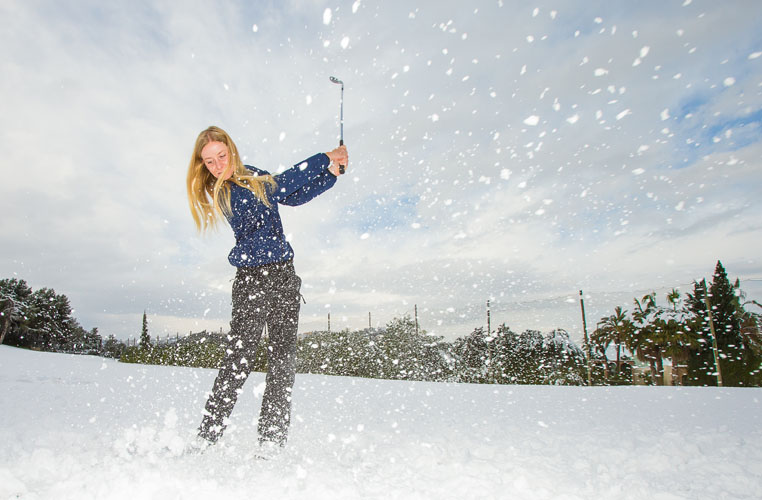 Jenny Haglund from Sweden makes a golf swing in the snow