There are four Solheim Cup rookies on the European team in 2017: Madelene Sagstrom, Emily Kristine Pedersen, Georgia Hall and Florentyna Parker, who will look to help Europe recapture The Solheim Cup on American soil.
The Scandinavian pair, Sagstrom and Pedersen, gave their first press conference on Wednesday.
"I was dreaming about this since I started playing," said Pedersen, a member of the PING Junior Solheim Cup team in Colorado, who later watched the professional women's team earn their first away victory. "I played in the Junior Solheim and kind of experienced it there, so I was really happy to get on the real team. I still think it's a lot different. It's a lot bigger, this. But obviously I kind of knew what was going on. I just prepared like I always prepare, I guess."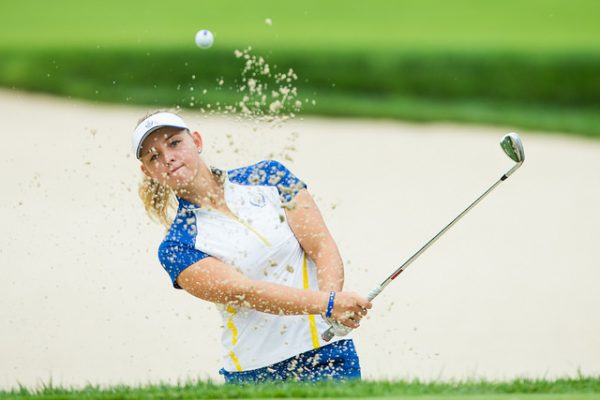 Hall was also there to witness history being made in Colorado, as a member of the junior team, while Parker is a two-time PING Junior Solheim Cup participant. However, Sagstrom is relishing her first taste of The Solheim Cup, having watched the last one from her apartment whilst still at the Louisiana State University.
"It's a very natural and just fun environment to be around," Sagstrom explained. "It's been building up all week, so it's kind of starting off slow and then you're building it up day-by-day. So I'm taking it slowly, but I think it's starting to hit me soon. I'll be excited when the matches start on Friday."