Norwegian Marianne Skarpnord is set to close the season in style this week at the inaugural Magical Kenya Ladies Open presented by Safaricom's M-Pesa, which brings the curtain down on the 2019 Ladies European Tour.
With a tie for seventh in the Andalucía Costa del Sol Open de España on Sunday, she is virtually assured of winning the year-long race for the Order of Merit.
Only one player, German rookie Esther Henseleit, can steal her crown, but she would need to secure her first victory on Sunday at Vipingo Ridge near Mombasa to do so.
Skarpnord, 33, from Østfold, has earned one victory and nine further top-10 finishes from 17 appearances on the LET so far in 2019.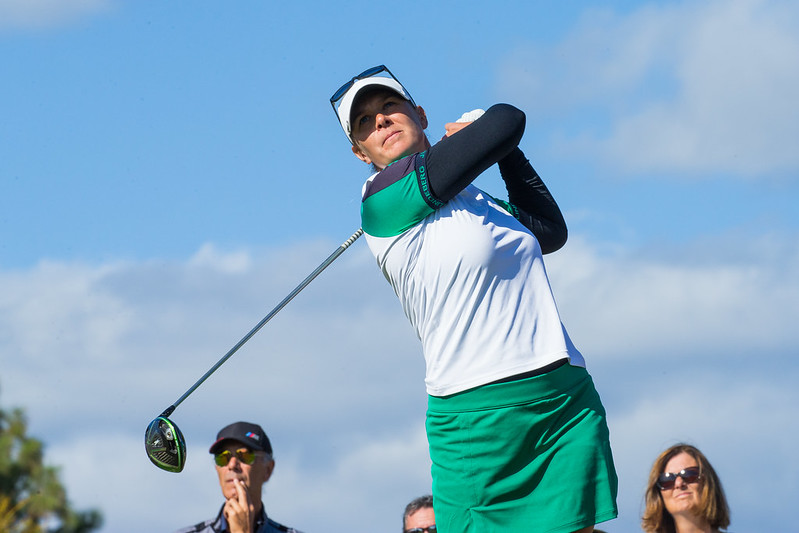 She started this, her 16th year on tour, with a runner-up finish in the Fatima Bint Mubarak Ladies Open in Abu Dhabi and then won on her second start, in the Pacific Bay Resort Australian Ladies Classic – Bonville, in Australia, to take the early lead on the LET order of merit ranking.
Further top 10s followed in the Lalla Meryem Cup, Omega Dubai Moonlight Classic, La Reserva de Sotogrande Invitational, Jabra Ladies Open, Ladies European Thailand Championship, Estrella Damm Mediterranean Ladies Open, before another runner-up finish in the Hero Women's Indian Open and then tied seventh in Spain at the weekend.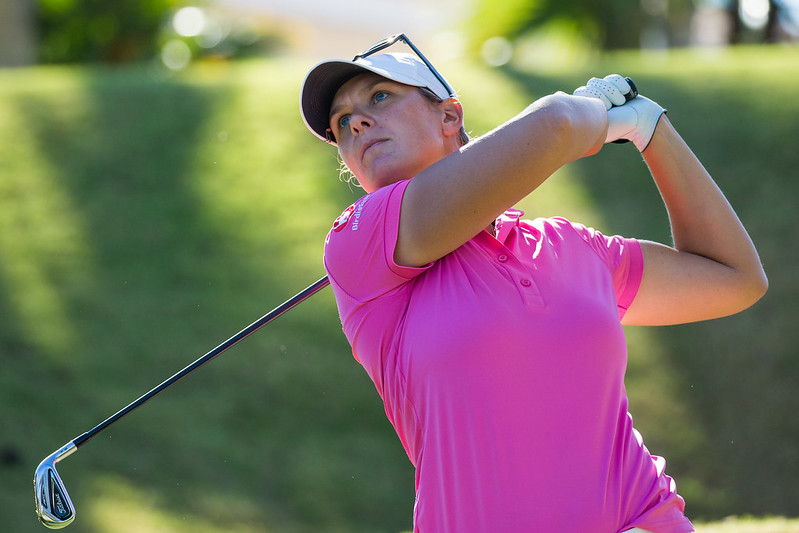 Skarpnord, who has four titles on the LET, including two in 2009 and one in 2013, has been trying not to think about the race, but said: "This year, it's been number one on the Order of Merit that's been my goal, so, although I haven't been on top for a very long time, I've had a chance and that's kept me motivated. I think, for me, it's been good that I haven't been number one, because I've had to chase something."
She joked, "I'm getting old now and I've been out here for about 15 years now, so it would be a lot of fun to win it. My best finish is fourth, and I think every girl wants to win the Order of Merit.
"I feel this year that the trust in my golf swing has been better. I had to work hard on the changes 18 months ago and since then, when I have trusted my swing, my putting, chipping and wedge game has also fallen into place.
"I had a good start, but I feel my season overall has either been pretty good or really bad: it was a top 10 or a missed cut. Obviously the bad tournaments were frustrating but overall it has been a great year."
This week's season-ending Magical Kenya Ladies Open presented by Safaricom's M-Pesa will offer a total prize fund of Euros300,000 (over Sh33m) with the overall winner taking home Euros45,000 (Sh5m) and 150 Order of Merit points.
This week's results will also determine who keeps their card for 2020, with the top 70 on the order of merit guaranteed to retain their playing rights.
The tournament starts on Thursday, with 108 players teeing up on the stunning PGA Baobab Course at Vipingo Ridge.