The first round of the Evian Championship is under way in beautiful conditions at Evian Resort Golf Club in Evian-les-Bains, France.
After two scorching days in the Alps, temperatures are expected to hit 34C again today.
American Jaye Marie Green teed off proceedings at 7.30am.
The 2019 @EvianChamp is underway in France ?? @JayeMGreen ?? @ash_simon ??
Tiffany Chan ?? #EvianChamp pic.twitter.com/1qvM8ETHwT

— Ladies European Tour (@LETgolf) July 25, 2019
The 2019 South African Women's Open champion Diksha Dagar, a rookie professional from India, playing in her first major, then teed off in the fourth group of the day at 8.03am.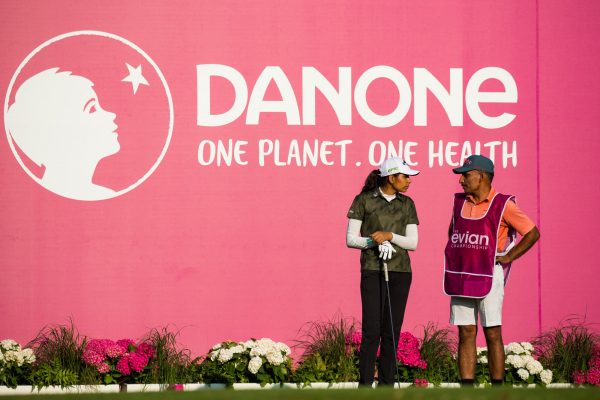 Mel Reid and Anne Van Dam, who are bidding for a place in Europe's Solheim Cup team, started at 8.14am and Reid made her intentions clear with a birdie on the first hole.
What a group??‍♀️? @Annevandam ?? @CKGolferChic ?? @melreidgolf ??????? #EvianChamp @EvianChamp pic.twitter.com/R01UAHPu4j

— Ladies European Tour (@LETgolf) July 25, 2019
The recent La Reserva de Sotogrande Invitational winner Céline Herbin from France and Carlota Ciganda from Spain were also amongst the early starters. However, fellow European Solheim Cup star Jodi Ewart Shadoff from England was forced to withdraw prior to her tee time and was replaced in the draw by Germany's Sandra Gal, who is now playing with Thai pair Moriya Jutanugarn and Pornanong Phatlum in the group at 9.42am.
The Jabra Ladies Open champion, Annabel Dimmock, who won on the Evian Resort Golf Course two months ago, then teed off in the company of Mina Harigae and Mariajo Uribe at 10.37am.
The #JabraLadiesOpen champion @AnnabelDimmock is ready for round 1 @EvianChamp ??‍♀️⛳️ #EvianChamp pic.twitter.com/dkW8OnRZbK

— Ladies European Tour (@LETgolf) July 25, 2019
The stakes are high this week and include a first prize of $615,000 and a place in major history, as well as Solheim Cup points for European LET members in the top 20.