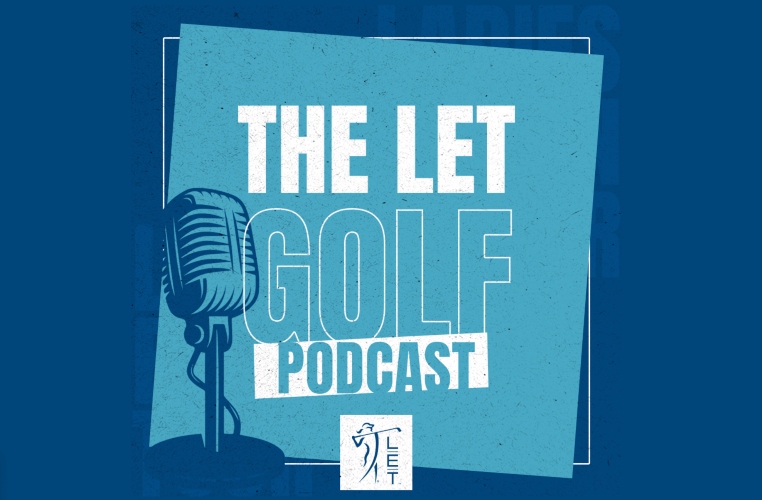 Welcome to The LET Golf Podcast! Every week we will have guests ready to open up about the world of life on Tour, and give you an insight into the life of a golfer.
From first-year rookies to those who have been there, seen it and done it, we will have a variety of characters from the Ladies European Tour talk about their own personal journey to joining Europe's elite golfers.
Episodes come out every week on a Wednesday, and can be found on Spotify, Apple, Google or wherever you get your podcasts, as well as right here on this page, as every episode will be uploaded directly here each week, and all you need to do is click play!
So sit back and relax and listen to your favourite golfers talk about their experiences, or even get to know a new face and pick up some tips along the way, there are plenty of episodes to choose from so you're spoilt for choice!
Episode 28: Klara Davidson Spilkova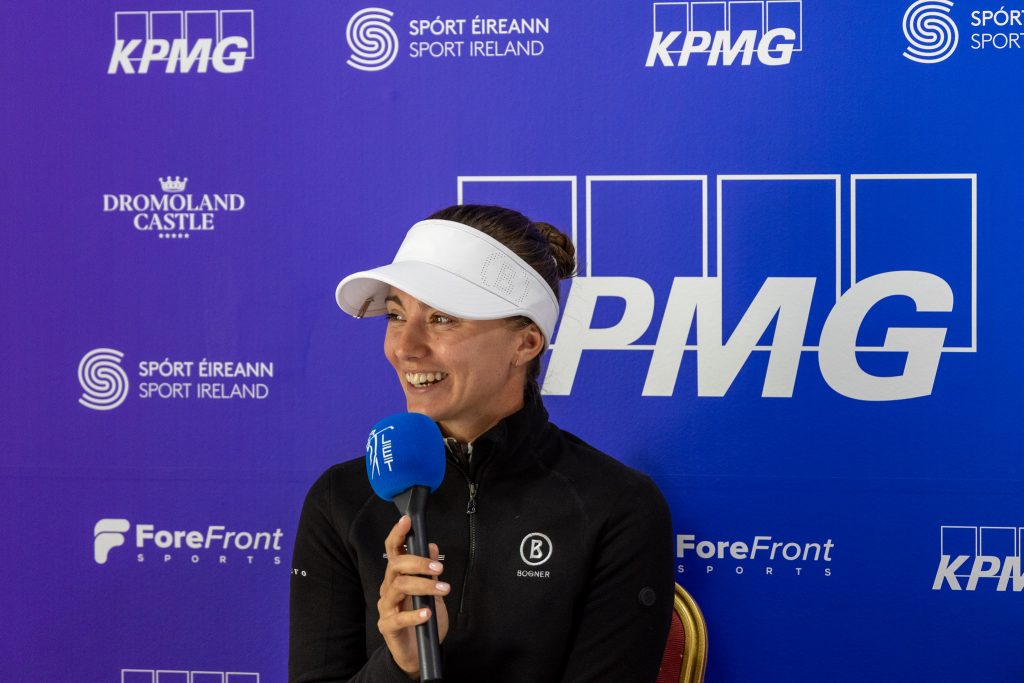 Joining us in Ireland on the eve of her KPMG Women's Irish Open title defence, Klara Davidson Spilkova shares her golfing journey which includes picking up the clubs aged four, playing against Jordan Spieth and Justin Thomas at the Junior Ryder Cup, and attending Q-School in her teenage years.
The Czech then star details her incredible wedding to husband Sean in Prague before spilling the beans on what he's really like as a caddie. Last but not least, Klara answers some rapid fire questions and gives us a glimpse into her mantra side.
Episode 27: Leona Maguire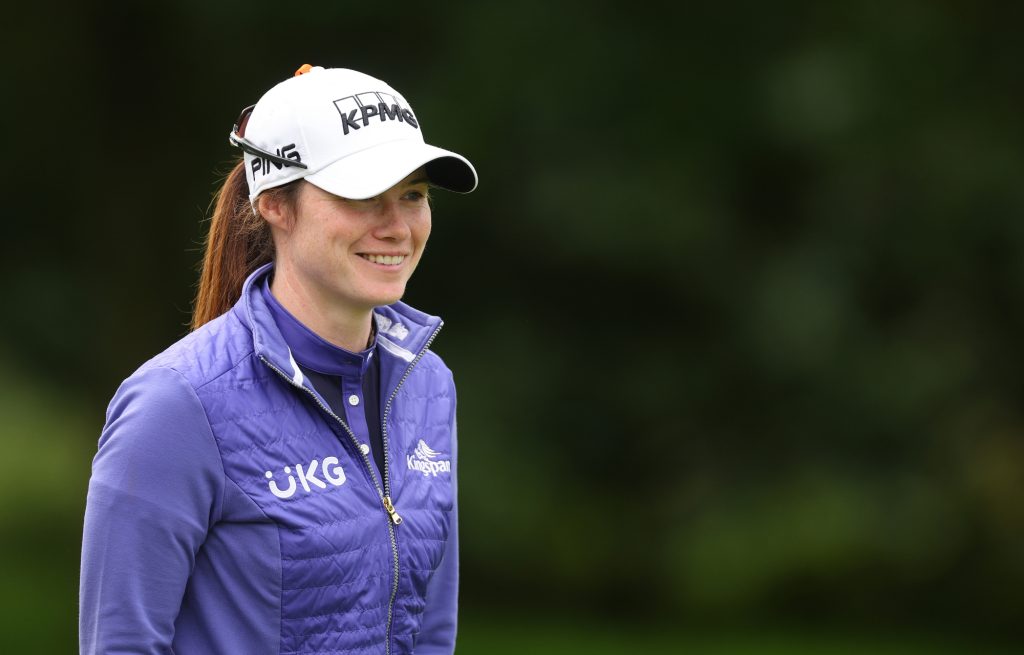 With Suzann Pettersen's squad finalised for the Solheim Cup, the hero of Toledo is in town as Ireland's Leona Maguire swings by following the big reveal.
Joining us from her homeland ahead of the KPMG Women's Irish Open, Maguire weighs in on Suzann's captain's picks before deep diving into what it means to represent Team Europe.
The two-time LPGA winner takes us on a trip down memory lane as we learn about her sporty upbringing with twin Lisa, her memories playing in the PING Junior Solheim Cup, and what it was like to meet her idols when the sisters became the youngest players to tee up on the LET aged just 12(!).
Leona then reveals what Celine Boutier was like as a student at Duke University before picking the best dream fourball possible during our rapid fire Q&A.
Episode 26: Olivia Mehaffey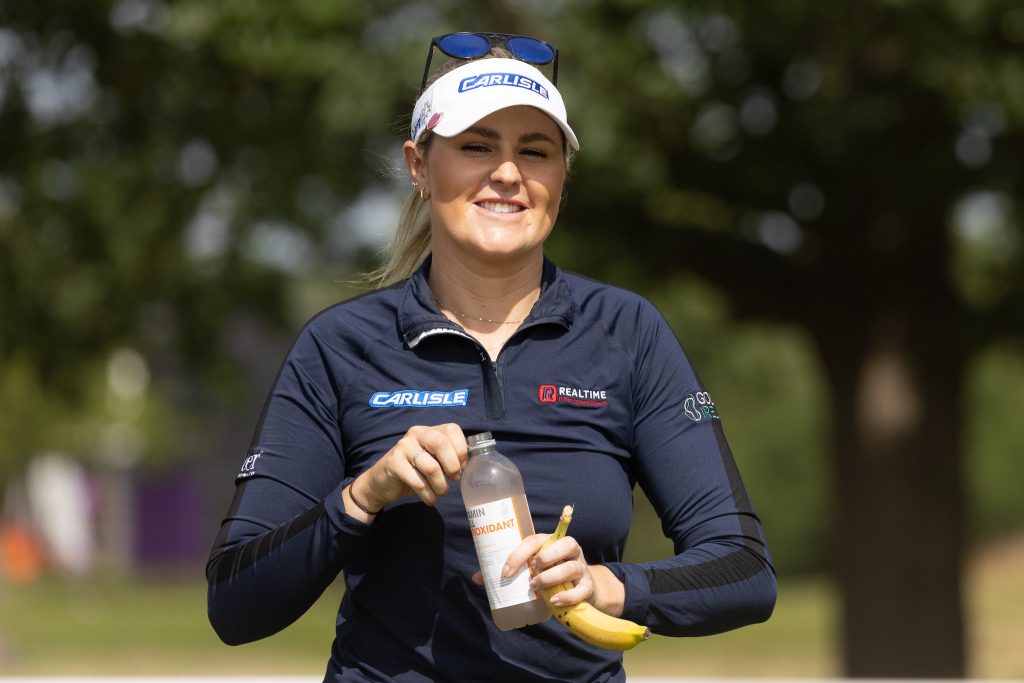 With a trip to Northern Ireland this week, who better to join us for this episode of the podcast than local player and LET member Olivia Mehaffey.
Olivia talks to us about her golfing journey so far including her glittering amateur career, memories of the PING Junior Solheim Cup and playing at Arizona State University.
The Northern Irish woman is open and honest about the struggles she has had on and off the golf course, how she dealt with her father's death, taking a break and what work she has done to be able to return to life on Tour.
Episode 25: Georgia Hall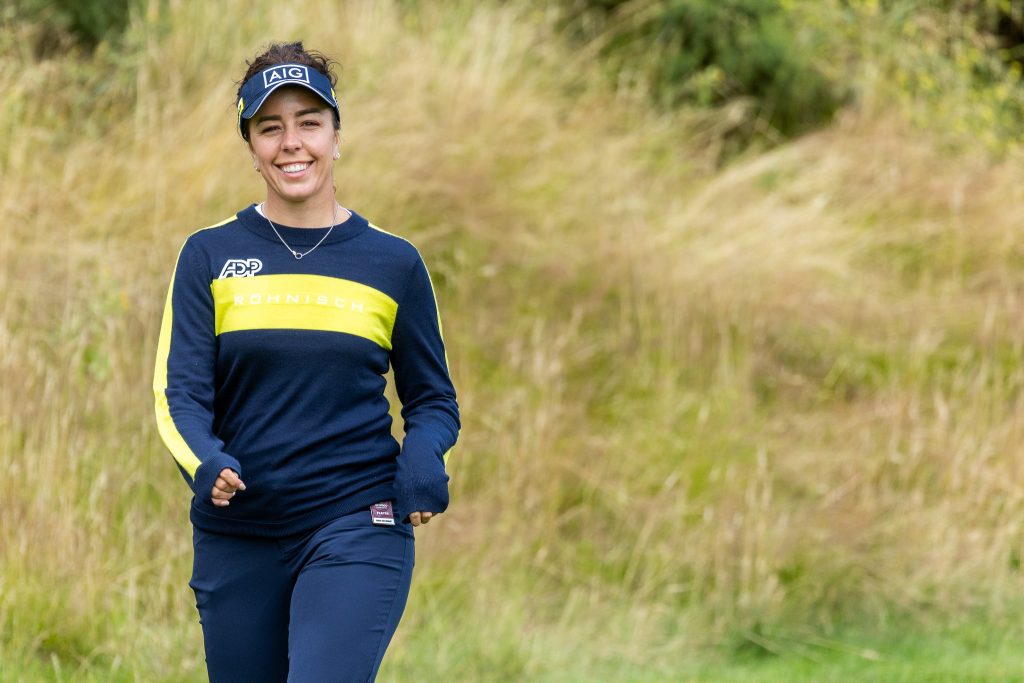 Joining us in England as she prepares for the final Major of the year, Hall relives her magical moment at Royal Lytham & St Annes before diving into how her life changed from that moment on.
With the Solheim Cup just around the corner, the English star then looks ahead to the Spanish showdown and reveals just who she'd like to play with, and against, at Finca Cortesin.
There's also some Netflix chat and we get to the bottom of Georgia's golf-inspired name.
Episode 24: Luke Donald and Suzann Pettersen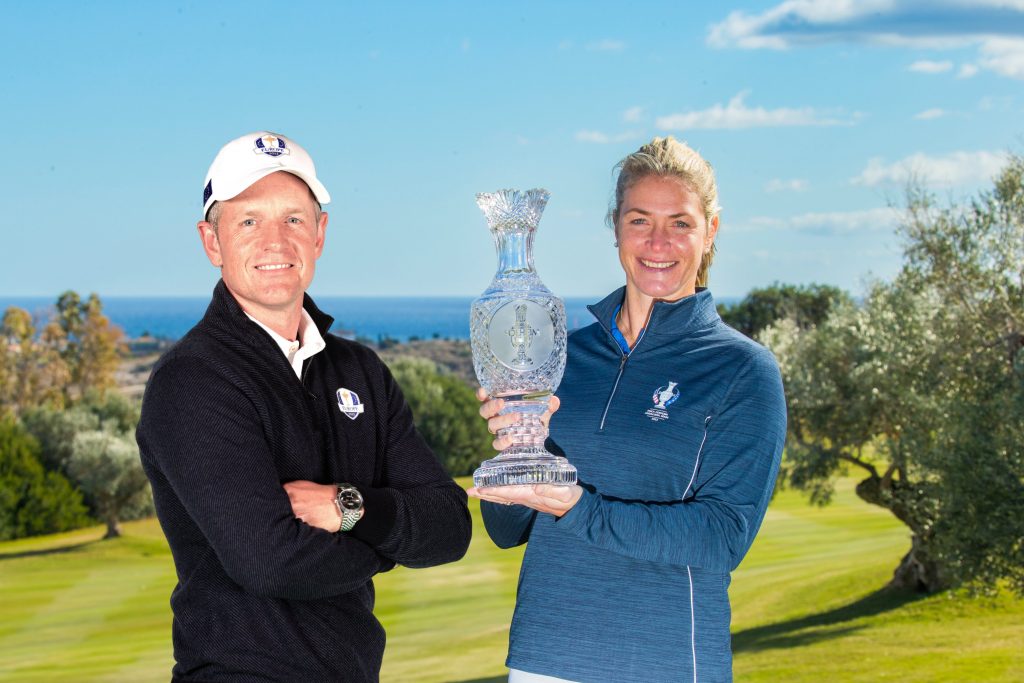 Team Europe royalty are in the house this week as Suzann Pettersen joins Luke Donald for a special Solheim x Ryder Cup edition of the LET Golf Podcast!
Appearing together for the first time, the two captains talk Wimbledon, winning parties, and what makes each event special while comparing teams and tactics ahead of this year's biennial tournaments.
Donald and Pettersen then reveal who they would want from one another's squads before diving into the secrets of being a European skipper.
Episode 23: Nicole Garcia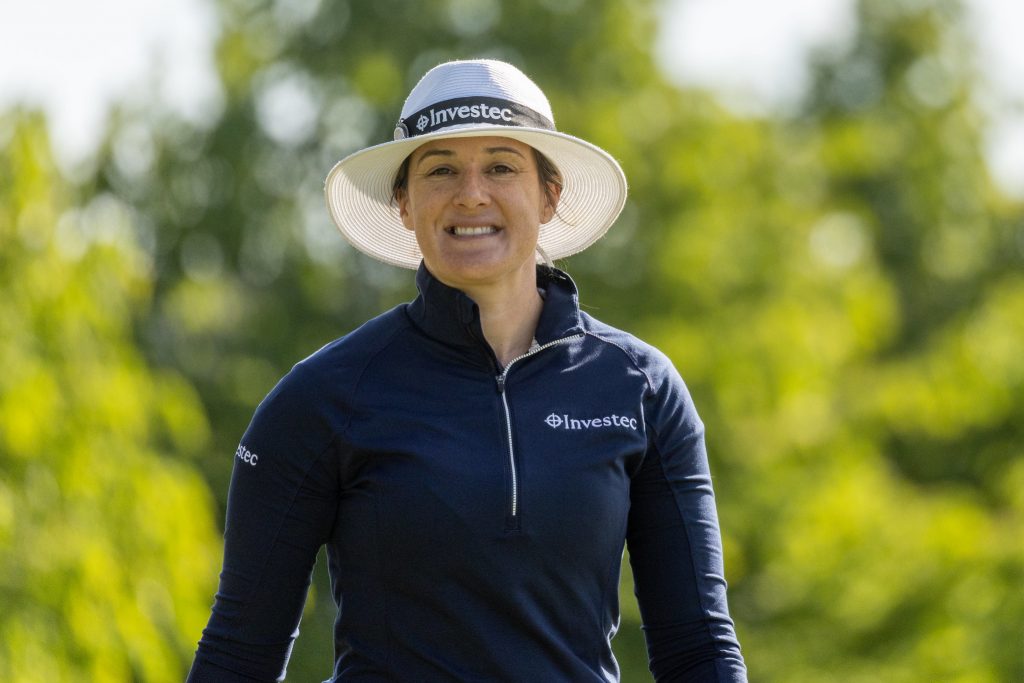 A winning captain on two occasions, Nicole Garcia knows what it takes to secure the team trophy as the LET returns to Centurion Club for the Aramco Team Series presented by PIF – London.
In this week's episode, Nicole discusses how she used to play squash before transitioning to golf in her later teenage years, her journey to the LET including going to Q-School and her early years on Tour.
The South African reflects on her hip surgery and how she's found more consistency in her game since coming back, her two victories in the Aramco Team Series in London and Jeddah, as well as her love for reading and cats.
Episode 22: Carmen Alonso and Maria Beautell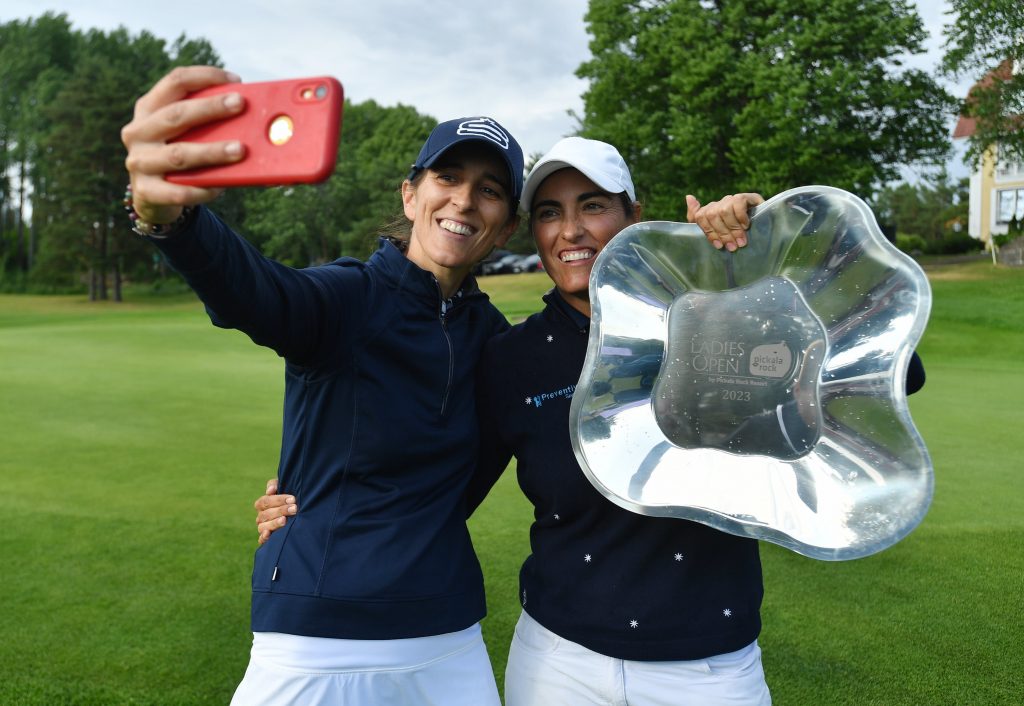 In her 251st start and after 19 years on the Ladies European Tour, Carmen Alonso finally tasted victory at last week's Ladies Open by Pickala Rock Resort securing her maiden LET title with caddie Maria Beautell by her side.
The dynamic duo join us on this week's episode of the podcast where they talk us through when they first met, memories of being in the Spanish National Team and why their fire and ice personalities complement one another.
Carmen explains her relaxed approach to Tour and how she loves to analyse golf swings, while Maria tells us how she ended up working as a caddie and her love for photography before they both answer some quickfire questions.
Episode 21: Pauline Roussin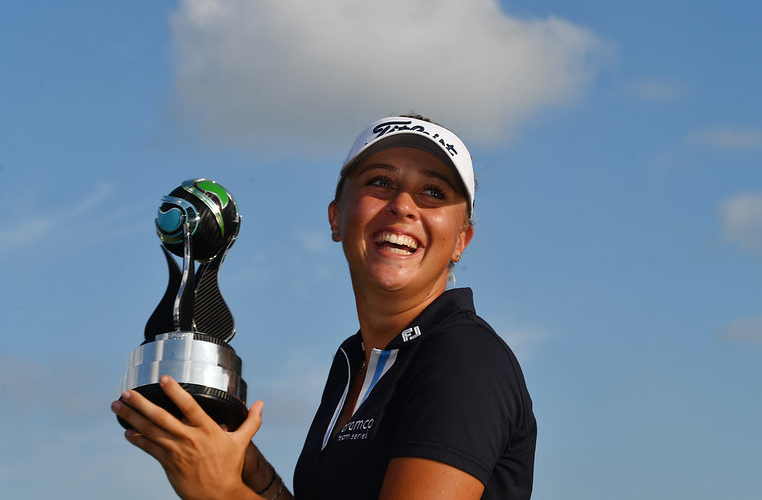 In a fun-filled episode live from Finland, Pauline Roussin chats to us about her obsession with Mixed Martial Arts (MMA), her impressive fitness routine, and her prolific amateur career which saw her spend 34 weeks as World No 1 in the World Amateur Golf Rankings.
The French firecracker then reveals what it was really like to room with Ana Peláez Trivino at the University of South Carolina before answering a series of quickfire questions, and you won't believe which actor she's picked to be in her dream fourball…
Episode 20: Jana Melichová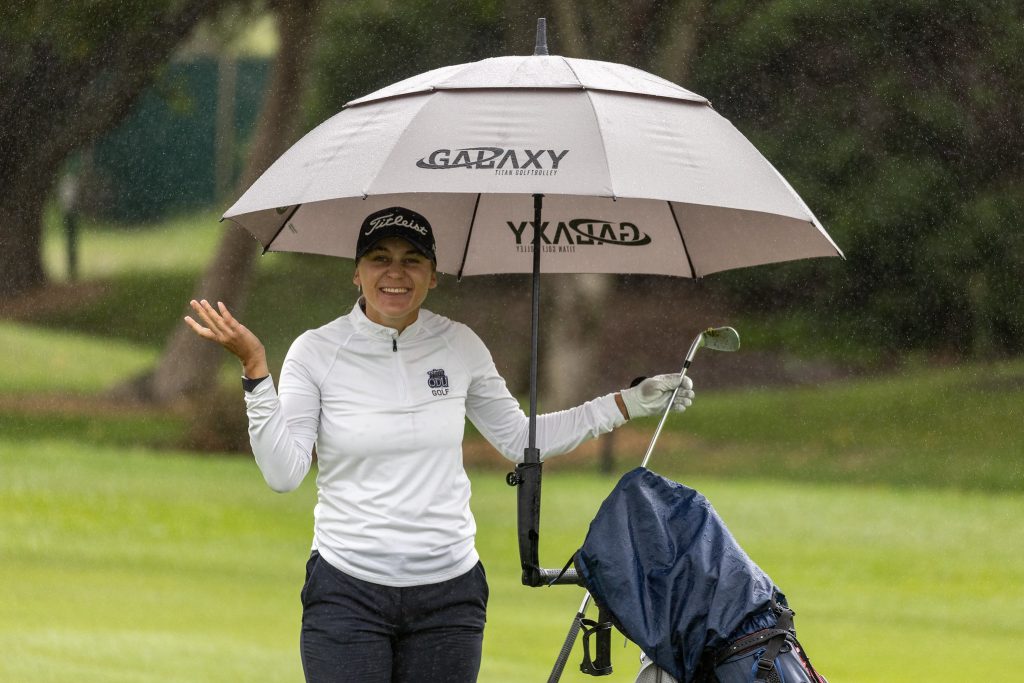 Just one year ago, Czechia's Jana Melichová made history when she became the first amateur from her country to win on the Ladies European Tour (LET) at the Tipsport Czech Ladies Open.
On the eve of her title defence in Prague, Jana joins the pod to discuss that memorable week in 2022, playing for her country, her love of tennis, and her college memories from Old Dominion University.
Jana then spills the beans on her fellow Czech mates on the LET before answering a series of quick-fire questions… and it's safe to say she has quite the music taste!
Episode 19: Leonie Harm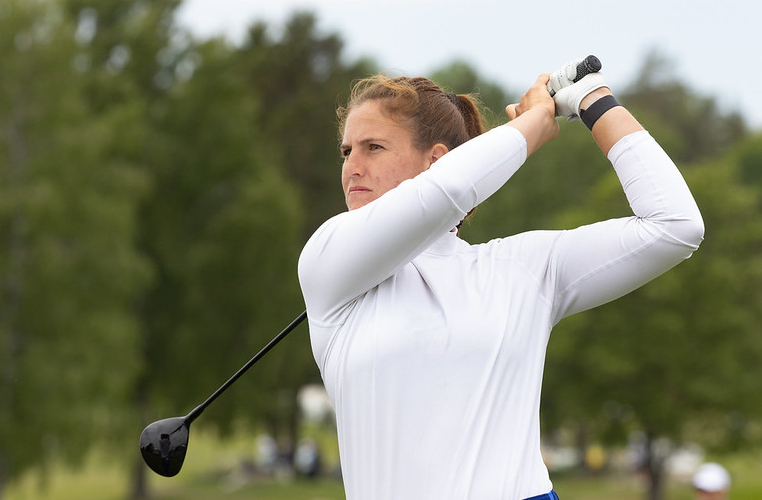 As the LET heads to Germany, Leonie Harm talks about the car crash she was involved in as a teenager and how she defied the odds to return to play, her teeing it up in the 2015 PING Junior Solheim Cup at home and her career so far.
Leonie also talks about going to college and studying biochemistry and biophysics, working as an intern at CureVac during the Covid-19 pandemic, life on the LET and what she can learn from sporting heroes like Lewis Hamilton.
Episode 18: Lisa Pettersson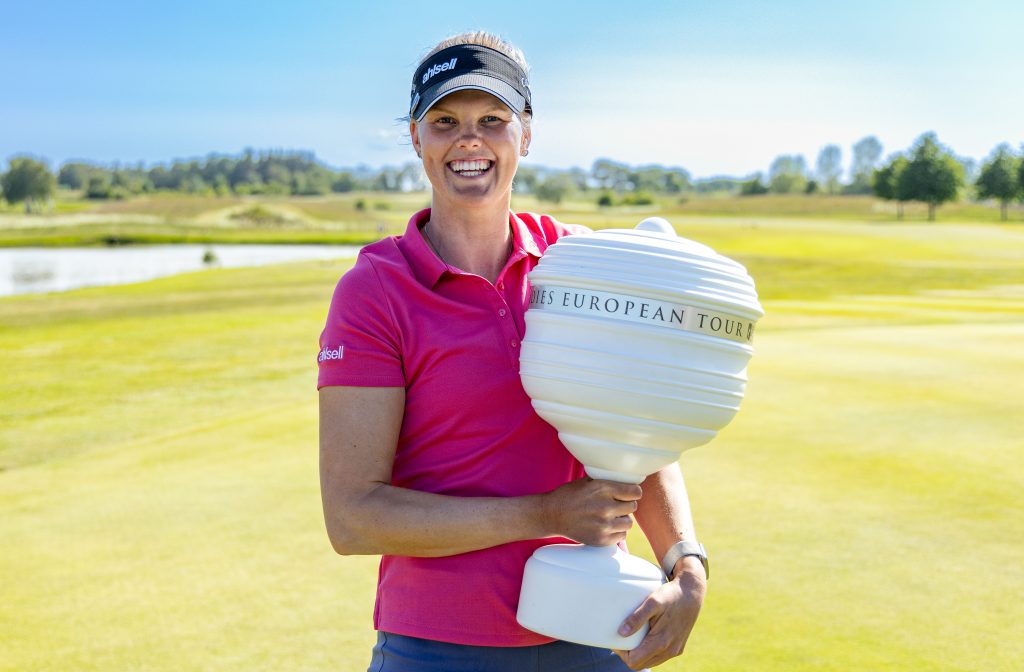 Fresh from landing her maiden victory at the Helsingborg Open, Lisa Pettersson joins us this week to talk us through her journey to becoming an LET champion.
Joining us live from the Volvo Car Scandinavian Mixed near her hometown of Täby, the Swede discusses her super sporty childhood, her idolisation of Annika Sorenstam, and her memories of playing at East Carolina University.
Lisa then answers some quick fire questions before deep diving into her golfing superstitions… and it's safe to say she's got a few.
Episode 17: Nicole Broch Estrup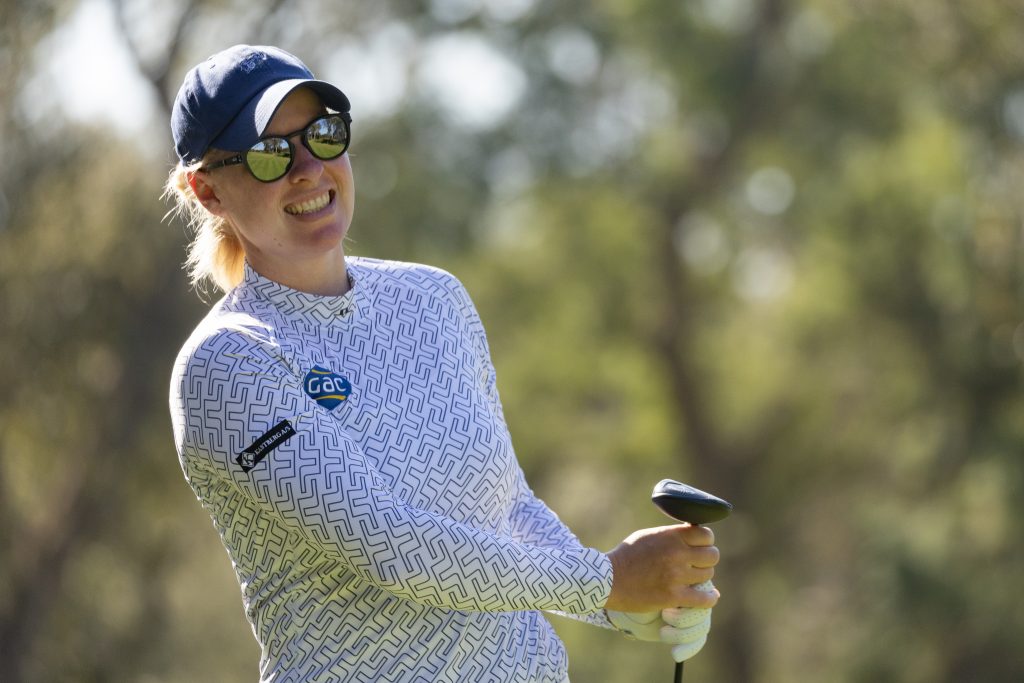 Having played on both the LET and the LPGA Tour, Nicole Broch Estrup joins us this week as she talks through all the highs and lows of her career so far.
The Dane reminisces about her fearless confidence when she first turned professional, her win at Helsingborg on the LET and playing on both sides of the Atlantic.
Nicole also speaks candidly about her mental health and anxiety, how it feels and what she does when she doesn't feel good before a round, how husband Kasper helps and what steps she has taken over the past two seasons.
Episode 16: Casandra Alexander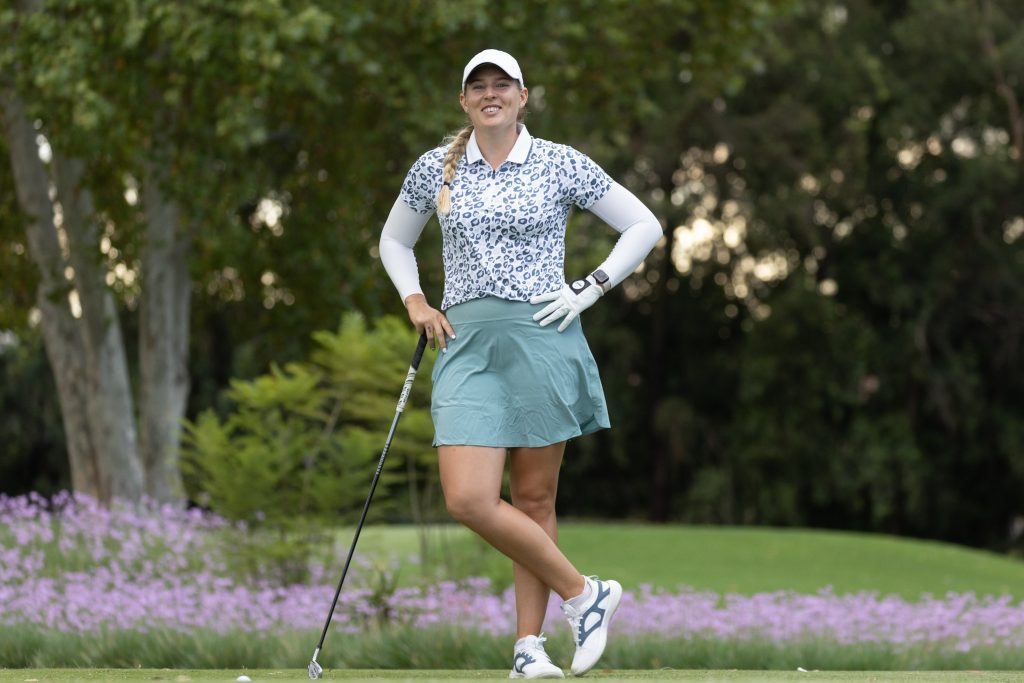 With three ATS team victories under her belt already, Casandra Alexander has become the go-to girl when it comes to the unique event, and she stops by us this week to chat about her journey to the LET and goals for the season.
The 23-year-old also discusses her idolisation of Suzann Pettersen and Lee-Anne Pace, her obsession with sneakers, and just what makes a good South African braai.
Cass then reflects on getting into shape to tackle Q-School and reveals what it's like to be married to her dog-loving bodybuilding husband Adrian!
Episode 15: Johanna Gustavsson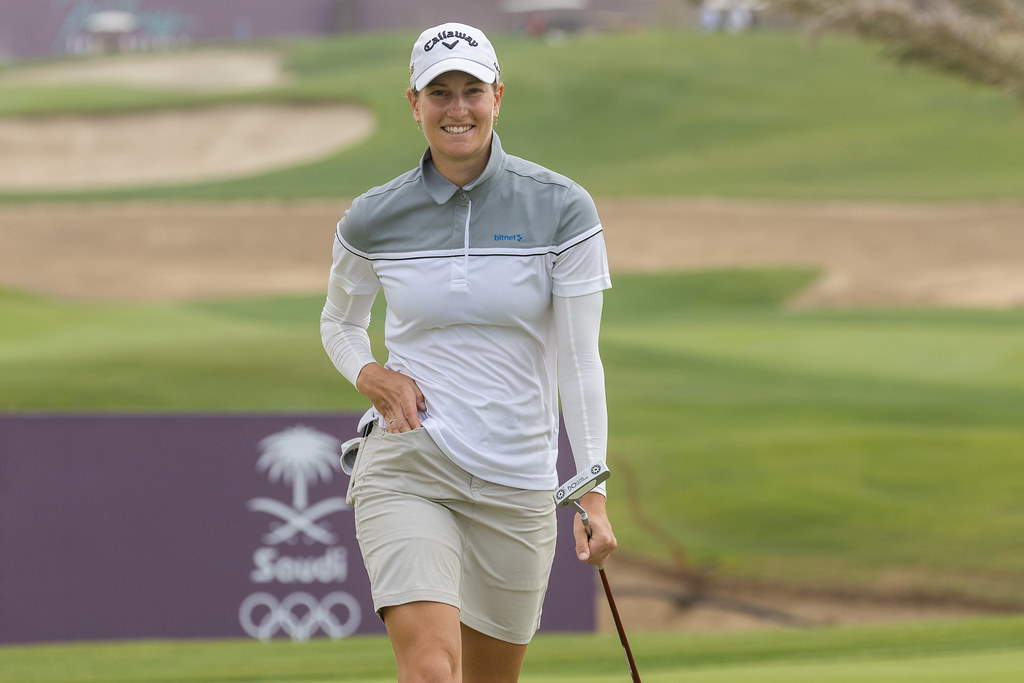 After her best-ever season on the LET in 2022, Johanna Gustavsson is this week's guest as she talks us through her career highlights and 'the year that kept on giving'!
The Swede discusses her early years playing on the Swedish Golf Tour and LET Access Series while still working in a nursery, her third-place finish in the Race to Costa del Sol, and her team victory at last year's Aramco Team Series – New York.
Johanna also spoke about her relationship with her coach and husband Alex and reminisces about their wedding and caddie duties at last year's Majors.
Episode 14: Annabel Dimmock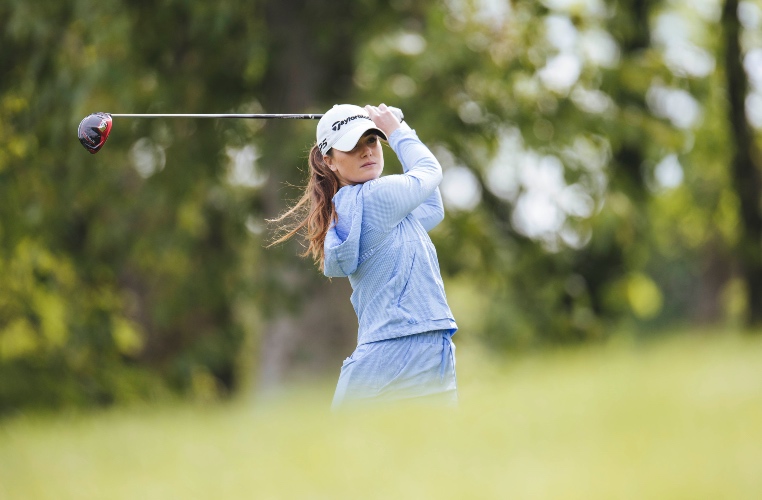 From a glittering amateur career to turning pro at a young age to winning on the LET in 2019, Annabel Dimmock has had quite the golfing journey thus far.
Dimmock spoke to us on this week's episode about her memories of England camps, playing on the LET Access Series, time spent with best friends Charley Hull and Gabs Cowley, the support of her family, as well as what she enjoys outside of golf.
The LET winner also opened up on her mental health including the loneliness she had in her early days on Tour and what she went through on and off the course in 2022, going from rock bottom to where she is now.
Episode 13: Ana Peláez Trivino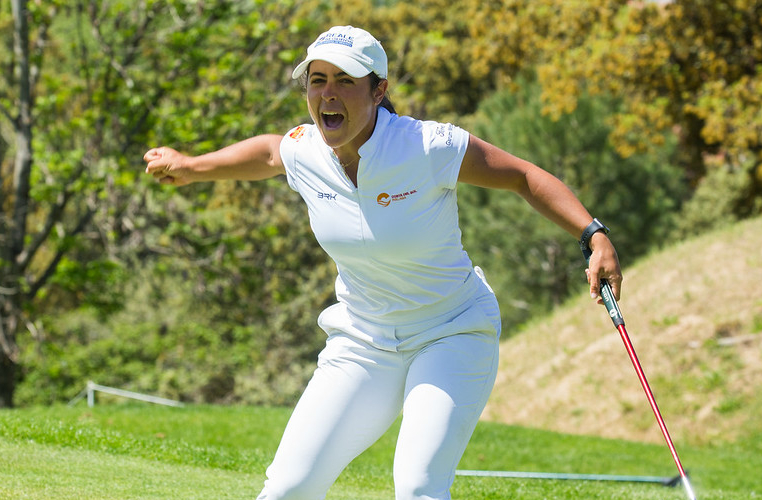 From having limited status on the LET after Q-School to winning in her home country, Ana Peláez Trivino had quite the topsy turvy 2022 as she adjusted to professional life and the 360 she made.
Peláez spoke with us on this week's episode about her golf-mad family, winning amateur tournaments and the decision to head to the University of South Carolina before making her professional debut on the LET.
From the unforgettable win in Madrid which turned her career around to having the Solheim Cup on home soil and being announced as an ambassador to the venue. Ana reflects on the highs and lows of her career thus far.
Episode 12: Chiara Noja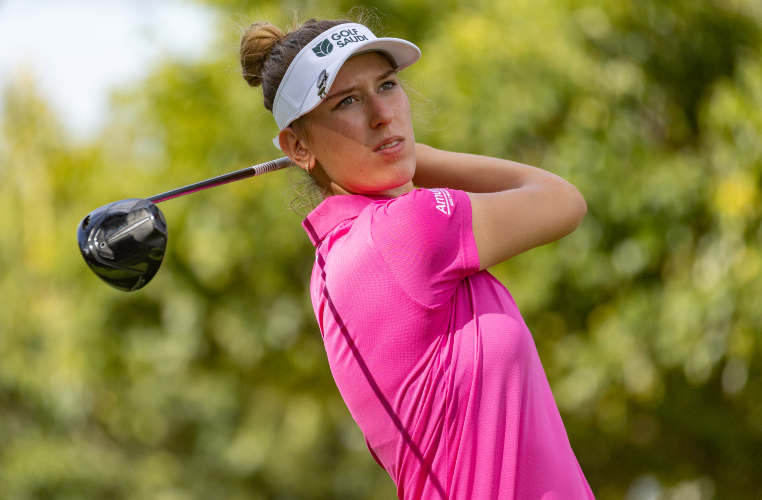 In November 2022, Chiara Noja secured her maiden title on the LET at just 16 years of age and made headlines across the world. The teenager is our guest on this week's episode as we find out all about what it's like being a professional golfer while still at school.
Noja got into the game through her parents and speaks about the decision to turn professional so early, but it's paying dividends, as she travels the world doing what she loves.
From being a planner to exams to reading, we get to know the latest teenage sensation on the LET and talk to her about how she has found the 2023 season so far and what's next as we get ready for the resumption of the season.
Episode 11: Christine Wolf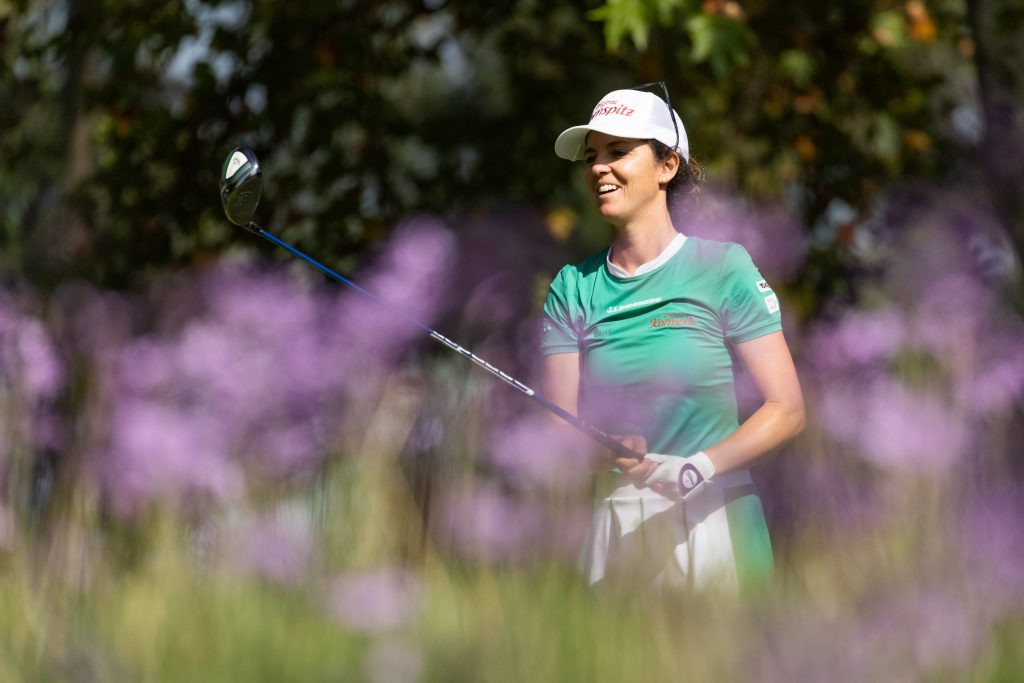 From the golf course to the Galapagos, 2022 was quite the year for Christine Wolf. The Austrian took some time away from the sport last year to fulfill her dream of travelling around South America, while still managing to retain her full card for the 2023 season in the process.
Wolf made the transition from the peaks of Patagonia back to the putting green perfectly, and put in some stellar performances towards the end of the year to keep her playing rights, which she celebrated by tying the knot to husband Robert after the season finale.
From college to the LET Access Series, to that memorable win in India back in 2019, the Austrian has had quite the career so far, and we take a look back at the highlights on and off the course ahead of the resumption of the 2023 season.
Episode 10: Alex Försterling and Ale Fanali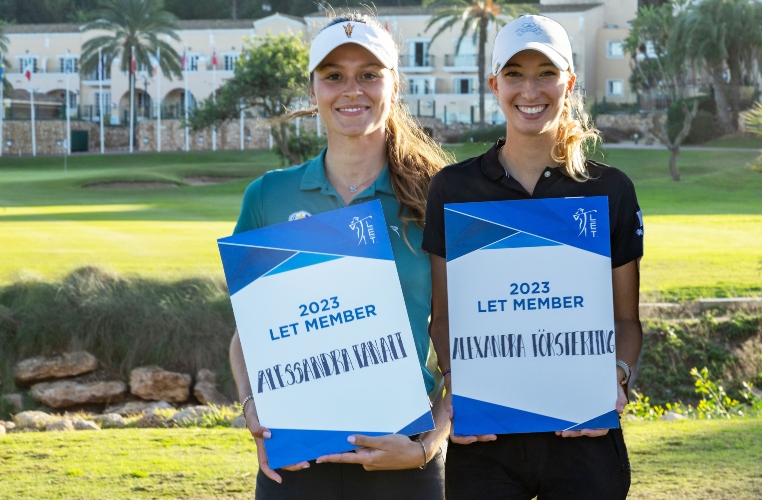 This week on the podcast, we speak to two players who have recently made the leap from college into professional life and are now embarking on their maiden season on the LET, as Alex Försterling and Alessandra Fanali share all about their fledgling careers to date.
Having both shone on the European amateur stage, the duo met in college in the US at Arizona State University where they both played for the Sun Devils golf team – alongside a certain Linn Grant.
After registering a win each in their final season in the States, the pair packed their bags for a gruelling two-week stretch at La Manga Golf Club for LET Q-School to both claim their place on Tour, with Alex sharing the victory after five days of the Final Qualifier with compatriot Polly Mack.
With a number of LET events under their belt in 2023, the duo share their experiences of Tour life so far, as well as some great tales from their college days.
Episode Nine: Sophie Walker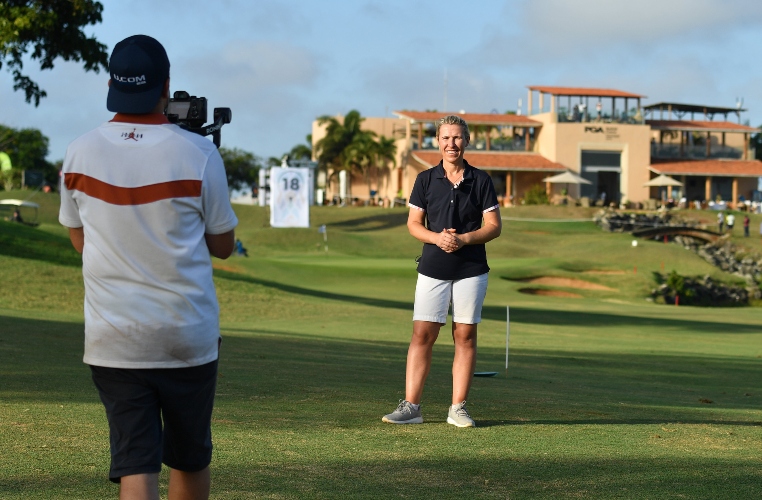 Former Ladies European Tour player Sophie Walker joins us this week to discuss her journey through golf; from Cleethorpes to Q-School, and all the way to the commentary box.
After earning her card in 2007, Walker was a constant presence on Tour all the way until she put her clubs away for good in 2018 as she turned her hand to presenting and commentating, where she can regularly be heard alongside Richard Kaufmann on the Sky Sports coverage of the Tour events.
The decision to call a day on your golfing career is never an easy one, but Sophie has made the seamless transition into becoming one of the voices of women's golf, and she talks us through that journey into the unknown here.
Episode Eight: Aditi Ashok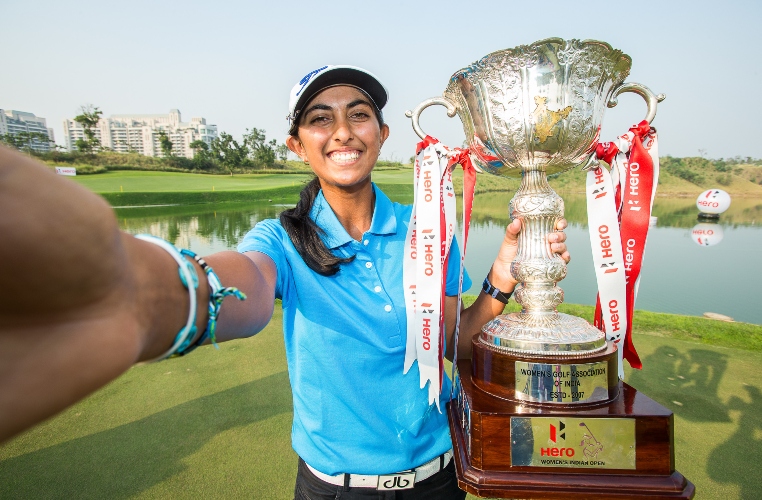 The Race to Costa del Sol leader drops by to talk about her flying start to the season which saw her pick up a win in the curtain-raiser at the Magical Kenya Ladies Open, before two more top-three finishes to come flying out the blocks in 2023.
The 2016 Rookie of the Year reminisces on her searing start to professional life which saw her win twice in her inaugural season on the LET, including a historic win on home soil at the Hero Women's Indian Open to become the first ever Indian winner on Tour.
A two-time Olympian, Ashok came within a whisker of a medal at Tokyo 2020 before ending the competition in fourth spot in Japan, but nevertheless created a flurry of activity and excitement back in her homeland, and inspired a generation in the meantime.
Episode Seven: Alexandra Armas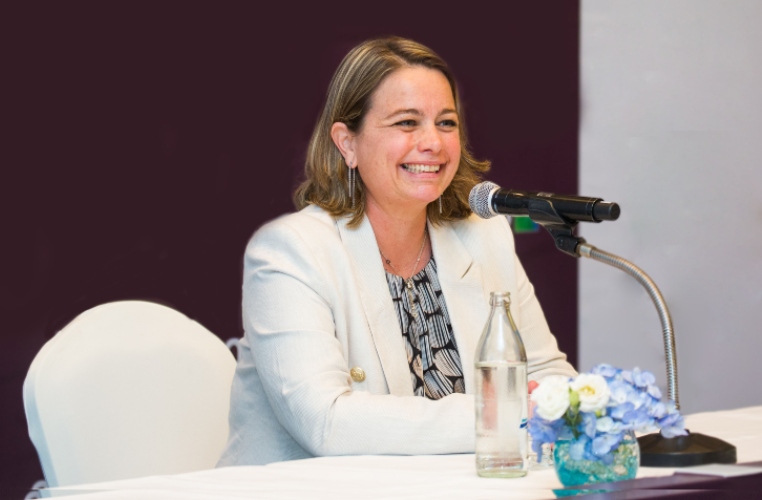 The big boss is here with us this week, as Ladies European Tour CEO Alexandra Armas joins us on The LET Golf Podcast.
The Spaniard talks us through yet another record-breaking schedule in 2023 and the rise of the Tour in recent years, as well as reminiscing on her playing career before making the move upstairs.
Episode Six: Manon De Roey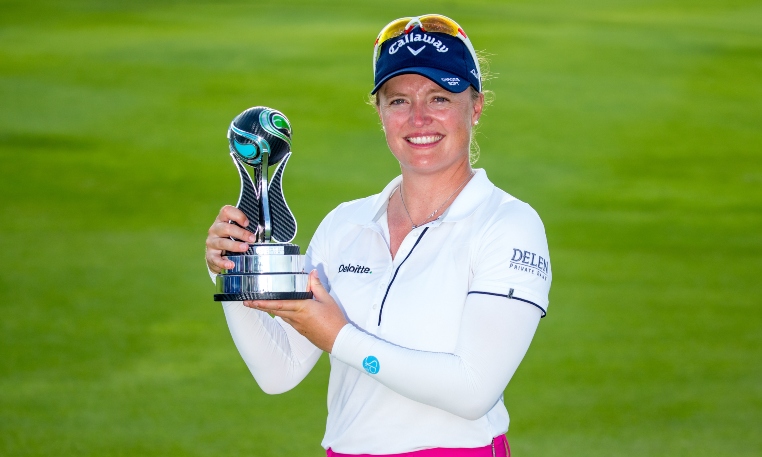 Manon De Roey joins us this week to reminisce on her career to date, from starting out in field hockey to claiming that memorable maiden LET win at Aramco Team Series – Bangkok last year, with a sprinkle of LET Access Series in between.
De Roey went from strength to strength in 2022 to finish fourth in the Race to Costa del Sol – her finest finish to date – as well as earning part-status on the LPGA to set up an exciting year ahead on both sides of the pond.
Episode Five: Ashleigh Buhai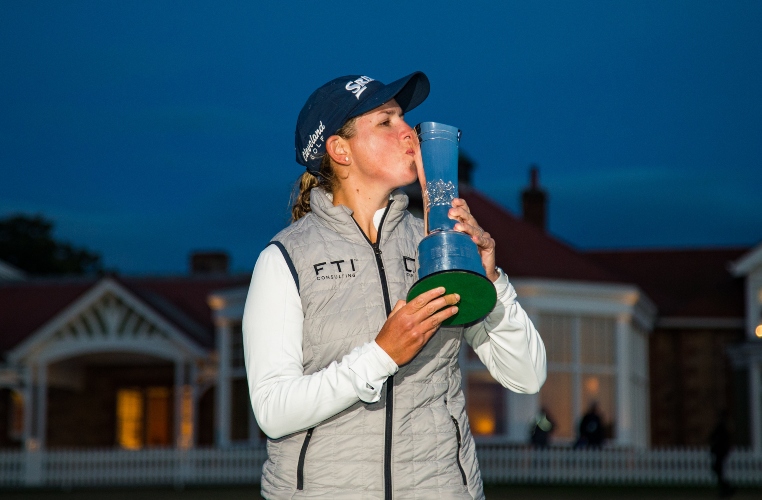 The reigning AIG Women's Open Champion is here this week, as Ashleigh Buhai joins us to talk about all things golf, and we relive that special moment at Muirfield in 2022 as she became a Major winner for the first time.
From growing up in South Africa to starting out in Europe before eventually making the jump over the Atlantic, Buhai has seen it all when it comes to golf, and has the stories to live up to it!
Episode Four: Lee-Anne Pace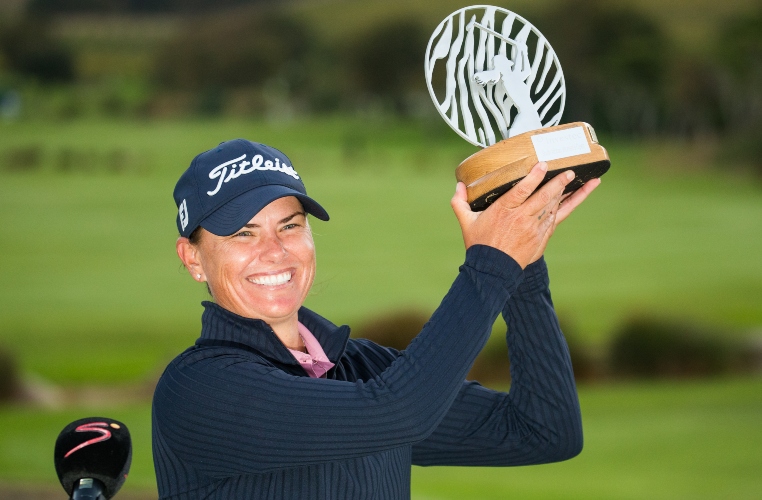 The Queen of South Africa is here with us this week, with serial winner Lee-Anne Pace joining us to talk about all things golf.
The eleven-time LET winner talks us through her career, including a reluctant start to life as a professional, before embarking on a journey that would see her victorious on both sides of the Atlantic, as well as dominating events back in her home country, with no fewer than five South African Women's Open titles.
A real wander down memory lane for Pace, who even opens up on wedding plans for the future!
Episode Three: Suzann Pettersen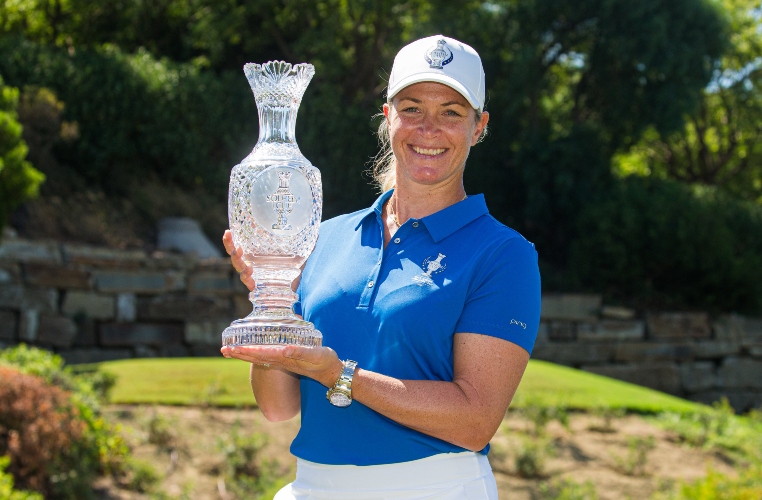 Fresh from being announced Team Europe captain for the Solheim Cup in 2024, Suzann Pettersen joins us for this week's episode of The LET Golf Podcast.
The Norwegian is almost synonymous with the competition, having competed in the event nine times between making her debut in 2002, before that momentous final putt at Gleneagles in 2019 to secure victory and mark her retirement as one.
Taking a trip down memory lane, Pettersen relives some of her greatest Solheim Cup memories, as well as talking us through preparations for this year's showdown in Finca Cortesin.
Episode Two: Linn Grant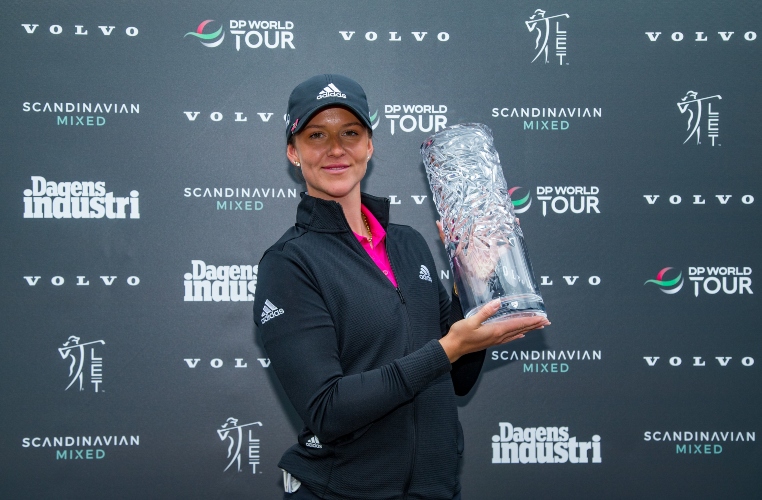 2022 Race to Costa del Sol Champion Linn Grant joins us this week to reflect on a mesmerising last 12 months. From turning pro at the end of 2021 to breaking records and making history with almost every swing of her golf club last year, the Swede has already had a glittering golfing career, and she's not even 25 yet!
The first ever female winner on the DP World Tour talks us through that historic week at Halmstad Golf Club, as well as life away from the course; where she likes nothing more than a two hour breakfast before riding horses and going mushroom hunting…. no, seriously!
And we couldn't go a whole conversation without mentioning her great friend and on course opponent Maja Stark, with the Swedish duo almost inseparable throughout the past year, their battles throughout the season kept us all gripped to our televisions for many a weekend.
Episode One: Maja Stark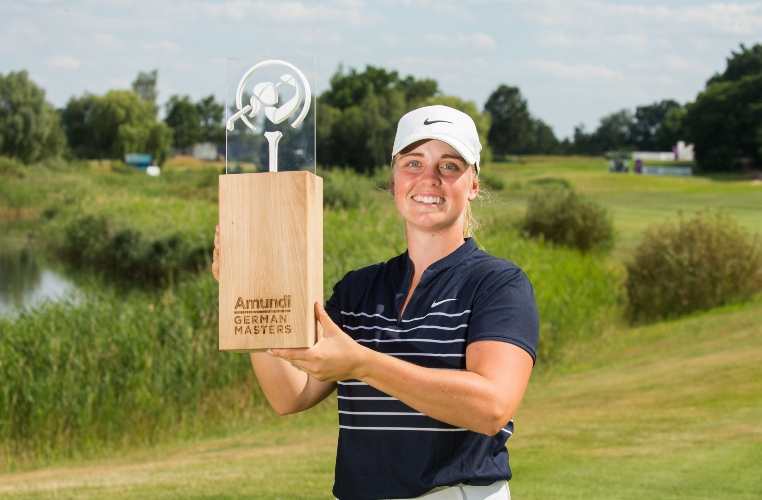 We kick off this new adventure with Maja Stark – the tantalising Swede who has had us gripped to our screens at times over the past 18 months since turning professional, with five LET victories already to her name, including a mesmerising victory at the ISPS Handa World Invitational in August 2022.
We get to know more about Maja and her journey through golf; from picking up a club for the first time to her hopes for 2023 and achieving her goal of representing Team Europe at the Solheim Cup in Finca Cortesin later this year.
She's one of the Tour's most fascinating characters, and ends up catching the eye more often than not when she takes to the course, so take a listen to the Swedish sensation talking about her life, and be sure to leave us a review.